I have been working side gigs from home for over 10 years.  I was always looking for something to do at home to make money. Taking paid surveys at home was one of the first things that popped up in every search.
Honestly, I thought it had to be a scam.  I still did some research, however, reading hundreds of online surveys for money reviews.
What I found was that taking online surveys for money actually wasn't a scam at all.  Sure, there were plenty of scams related to survey taking out there, but there was a legitimate way to make actual money at home taking surveys.
Over the years, I have done many things with my survey money.  Once I found my groove, I have been able to use the money I made taking paid surveys to pad our Christmas budget, supplement vacation funds, and even buy school supplies.
It can take some time to figure out the best way to use paid survey sites to make the most money.  Also, if anyone ever tells you that you will get rich taking surveys, they are lying.  You will not.
You can, however, make a significant side income if you just know the right formula, and we have just that!
Online Surveys for Money: Can You Really Make Cash?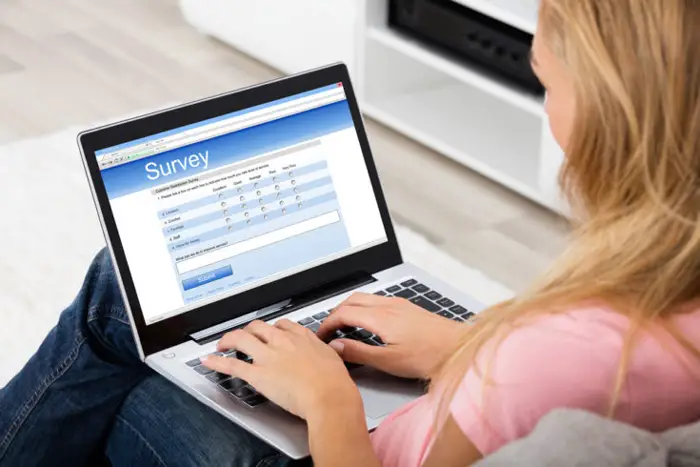 The short answer to this question is yes!  You can definitely earn cash for surveys.  I have been doing it myself personally for years.  Some sites do pay cold hard cash in the form of a check or a PayPal deposit.
Other sites pay in points or some other form of digital currency that you can use to purchase gift cards or trade in for cash.
Either way, you are making money.  Over the years I have used gift cards to purchase meals while on vacation or a date night with my husband.
I have used money that was deposited directly into my PayPal account to purchase Christmas gifts, and I have even received checks that I deposited in the bank.  Yes, the check was actually good.  These were not scams.
Recently I was able to feed my family of 5 twice on the way to our Disney vacation using gift cards I earned through taking paid online surveys.  It really is possible to get paid to take surveys. I am proof.
How We Rate Paid Surveys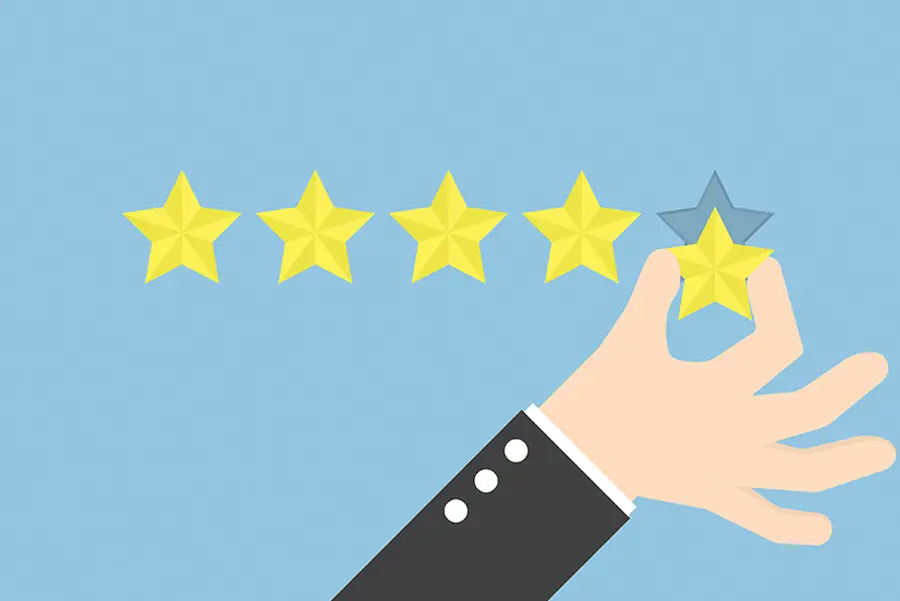 We have spent hours scouring the internet to find the very best survey sites out there.  We do this for two reasons.  In the beginning, it was in an effort to maximize our own earnings.
We quickly realized, however, that everyone could benefit from what we had learned.
We came up with a set of core traits that we consider when we rate paid survey sites.  They are as follows:
Trust
Can we trust the site to keep our information private? Are we going to get a ton of spam as soon as we sign up? More importantly, do they actually pay you the money they say you are earning as you take surveys?
These are all huge issues, and unfortunately not every survey site meets our standards. Trust is key when choosing which sites to sign up with.
When trying to determine if a company is trustworthy, I always head to the Better Business Bureau first. If they have a good standing there, that is a very good sign. I also check out their online reputation by trying to get a feel for the opinions of their current customers.
If panelists are happy, that is also a good sign of course. I do try to remember that no company is perfect. You cannot judge a survey site solely on the experience of a few.
Sometimes a problem is the fault of the panelist and not the site. Maybe they did not read the terms thoroughly, or maybe their expectations were unrealistic.
All of this is taken into consideration. The point is, we try to make an informed decision about whether a survey site can be trusted, or not.
Convenience and Accessibility
This is another really big deal.  Are surveys easy to access?  Do they hang up while loading or require special software?
The easier a survey site is to use the more money you are going to be able to make.  If you cannot access the site or if it frequently locks up, you are going to be wasting a lot of time.
Number of Opportunities
The more surveys the site has available, the more money you can make.  Some sites only have a few surveys available every day, and once they are gone, you are out of luck.
Some sites do not even have available surveys daily.  It could be as little as two or three a month.  These are not really worth your time, as it could take forever to reach the minimum payout.
Return Time
How long does it take to get payment after you finish a survey? If you have to wait weeks for just a few dollars, it is time to move on to a different site.
It is important to remember in this that it can take a while to get through some surveys. How long does it take to get through online surveys? Is it worth the time?
Sometimes yes, sometimes know. It depends on how much that particular survey pays, how long it will take because they are all different, and how much time you have to work on it.
These are questions you must ask yourself each time you work on surveys.
Income Potential
This really involves several factors.  The most vital include the number of surveys available, how long they take, and how much they pay.  Each of these factors works together.
If you have a ton of surveys available but they only pay pennies for 20 minutes worth of work, you aren't getting much.
If there are only a few surveys available, but they pay a few dollars for 10 minutes of work, you are good to go!  Of course, the best case scenario is a lot of available surveys that are high paying.
My List of Top Survey Panels: These 15 Sites are Where I Earn the Majority of My Income from Surveys
It is very difficult to find trustworthy survey sites. We have done the research and want to share.
When you first decide to make online survey taking job like, you realize not all survey sites are created equal. You begin to ask yourself "What are some survey sites that actually pay?"
You have to find those that help you generate the highest and most consistent profit. Using these criteria as well as that listed above, these are the best-paid survey sites I have found.
These top survey companies are both legitimate and trusted.
They are also the ones that I have found generate the most revenue amount the hundreds of paid survey sites out there.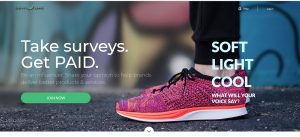 To sign up for Survey Junkie, you must live in the United States, Canada, Australia, or the United Kingdom and be 13 or older.
There are plenty of surveys available.  In fact, as soon as I signed up, I had 11 surveys to choose from that varied in length from 5 to 20 minutes.
They pay in points, and each point is worth a penny.  That doesn't seem like much, but it can really add up if you do this survey thing right, which we will teach you how to do.
My first 11 surveys available were worth anywhere from 25 points to 90 points each.  The amount they were worth was not tied to how long they may take.  Some of the longer ones were worth more, but some of the longest ones were worth less than the shorter ones.
You have to find the balance between time and earnings that works for you.
The minimum amount of points you can cash out is 1,000, or $10 worth.  It will probably take you a few weeks to hit that, but if you log on each day and consistently take surveys, it will not take as long as you might think.
Points can be traded for PayPal cash, or if you live in the United States, egift cards.
Read more: A Complete Survey Junkie Review: Do You Know the Truth?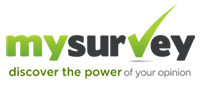 To join MySurvey, you must be a legal resident of the United States that is at least 16 years old or older.  If you are under the age of 18, you must have the consent of a legal parent or guardian.
This one works on a point system as well, and it has a pretty low cash out threshold similar to Survey Junkie.
In fact, the minimum cash out amount is $10, and it takes 1200 point to reach this amount. You can receive your funds in either PayPal cash or gift cards.
As far as how long it will take you to reach the cash out minimum, it always varies with each site.  The is because of the differenced between what the survey is looking for and the wide variety of panelists that are members of each site.
However, my experience with this particular site was pretty positive. I almost never screen out on this site, which tells me they are paying attention to which panelists they make which surveys available too.  Also, on my first day, I earned 110 points in 45 minutes.
If you were to assume that pace would hold, which it probably would not, you could reach the minimum cash out amount in 12 days.
While I know that is unlikely, it seems very possible with this site to be able to cash out at least once a month.  That is amazing for survey sites.
Read more: MySurvey Review: Can I Make Real Money Online?

You must live in the United States, Canada, Australia, or the United Kingdom and be 13 years old or older to join Swagbucks.  Panelists under the age of 18 will need their parents to provide permission before they can join.
The thing about Swagbucks is that there are a ton of ways to earn, only one of which is surveys.  Since this article is about surveys, I will stick to information on that after I say this.  Your earnings potential goes up exponentially if you utilize other areas.
As far as surveys go, Swagbucks has plenty to go around.  They are tons of surveys available every day.  The time estimates and payouts vary greatly, as does the screen out rate.  However, there are enough that you can definitely earn a decent number of Swagbucks daily by just working your way through the list for a set amount of time.
What are Swagbucks?   That is what Swagbucks uses instead of points.  The value varies, but you can usually get some decent $5 gift cards for 500 Swagbucks, and sometimes they run discounts that make the deals even better!
Read more: Swagbucks Review: Is This Where The Money's At?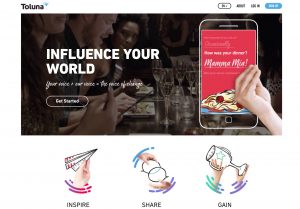 You do have to be 15 years old or older to sign up with Toluna, and of course, if you are a minor, you will need permission from a parent or guardian.
This is another one that offers several options for earning in addition to taking surveys, including product testing.  They pay in points, and it takes 30,000 points to cash out.  That equals $10 payment.
The majority of the surveys take from 15 to 20 minutes and are worth from 1,500 to 2,000 points each.  They vary in how long they take and how many points they are worth.
Toluna has reputation for trying to match you with surveys that you will not screen out of.  One way they do this is by offering a 100 point incentive for completing profile surveys.
The more information they have about you, the better able they will be to match you with surveys.
Read more: An In-Depth Toluna Review: Should You Believe the Hype?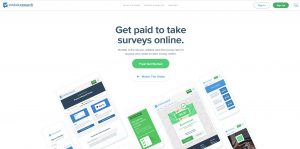 Vindale pays in straight cash.  There are no points or anything like that.  Once your account reaches $50, you can request either a PayPal deposit or a paper check.  Of course, PayPal is the fastest option.
There is a wide variance in surveys that are available.  There are usually plenty, but most of them pay less than $1 for 10 to 20 minutes.  Sometimes you see surveys paying between $3 and $5 for the same time span.
To join Vindale Research, you must be at least 18 and living in the United State, Australia, Canada, or the United Kingdom.
Read more: Vindale Research Review: The Good, the Bad, and the Ugly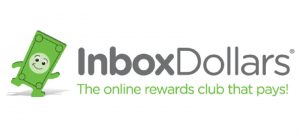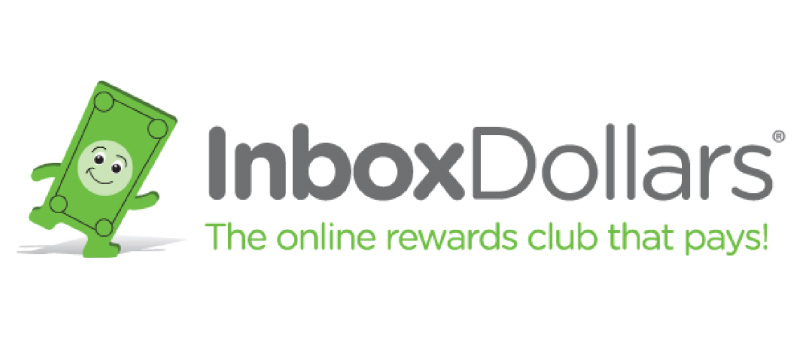 To join Inbox Dollars, you must be at least 18 years old or older and live in the United States.  The surveys vary in time to complete and payment from a few pennies to a couple of dollars, and from a couple of minutes to 20 minutes or more.
It takes a minimum of $30 to cash out. You can choose to be paid via check or e-payment.  Epayments are received the same day and can be in the form of a prepaid Visa or a merchant gift card.
Check can take up to 2 weeks, but they ask for 4 weeks before you contact them about a check you have not received.
Read more: Inbox Dollars Review: Is This One Worth The Time?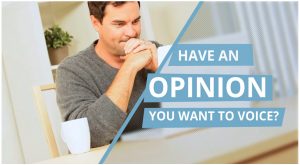 Most receive an email two or three times a day letting them know there are surveys available on their profile when they join Global Test Market.  The number of surveys you receive that you can actually complete and get paid for is higher here compared to many other paid survey sites.
Surveys take an average of 20 minutes to complete.
This one pays in points also, with most surveys paying points equal to between $1.50 and $1.75.  You are also awarded 5 points for each survey you screen out of!
The minimum balance to cash out is $50.  Theoretically, this would mean you would have to complete 20 to 30 surveys before you could cash out, which could take a while.  However, there are plenty of surveys available to get you there.
You can use PayPal to cash out, or there are also options to redeem points for gift cards or UNICEF donations.
Processing can take up to 5 weeks after you redeem your points.
You have to be 14 years old or older to join, and you have to live in one of the supported countries.  There are a ton of supported countries, so if you are over 14 your chances of being eligible to join are good.
Read more: Global Test Market Review: Great Idea or Beware?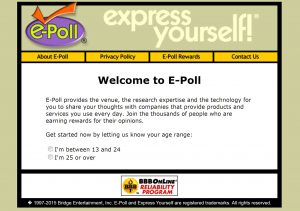 You must live in the United States and be 13 years old or older to sign up for E-poll.  Most of the surveys you will take here will be related to the entertainment industry.  They are super fun and unique, making them a nice change of pace from the standard surveys you see on these sites.
They use a point system as well, and you must have at least 2,750 points to redeem.  This level will let you give $3 to charity.  Once you hit 3,750 points, you can get a $5 gift card to BestBuy, Starbucks, Walmart, or Amazon.  You can also buy a $5 PayPal payout at this point level.
The processing time is a little longer with E-poll.  Even PayPal deposits and e-gift cards can take up to 6 to 8 weeks.
I personally receive about 3 emails per week from E-poll inviting me to take surveys, and all of mine have been worth 500 points.  They say point values can range from 350 to 1,000.
Read more: Epoll Review: Fun Entertainment Surveys or Big Scam?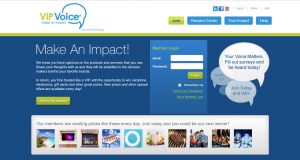 If you live in the United States, you can join VIP Voice when you are thirteen, in Canada you must be at least 18.
Available surveys post to your account, and you will receive email invitations as well.
This is where the differences between VIP Voice and other survey sites become glaring.  You don't make money.  You can't.  There is no cash to be had, at all.  It is all points.
I know, you are thinking you can cash in your points for a gift card.  Not really.  You can't do that either.
So, what the heck are all these points good for? Why even bother? VIP Voice has two options for using your points.  You can either use them in BidLand or SweepsLand.
While this may sound like it has nothing to do with making money taking surveys, it actually does.  If you earn enough points, you could easily get all your gifts for birthdays and Christmas for the year in BidLand.
This is why it is one of our faves.  The potential to save money by ordering things your need or want through BidLand could equate to a decent paycheck.
Read more: VIP Voice Review: Is It Money Maker or Time Waster?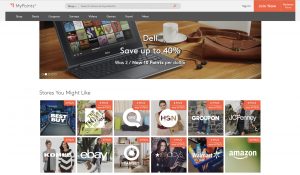 To join MyPoints, you must be at least 13 years old.  They operate with users in many countries.  There are too many to list, but there is a good chance they allow users from your country.
They, like Swagbucks, have many ways to earn points that can be redeemed for cash or gift cards.
As for surveys, there is a link you can click to see all the surveys available.  You can also see how many points they pay, and how much time they are estimated to take.
This is available to you even if you have not filled out any profile information, but you must unlock the surveys by filling out your profile before you can actually take them.
Five points are earned for every 10 profile questions you answer, so they make it worth your while to take that time.
You will notice as you work on your profile questions that surveys begin to unlock.  This is because, based on your answers, these surveys those that you would be eligible to complete.
It is important to note that you may still screen out, but the likelihood is less than it would be if you did not answer the profile questions.
Point values and times vary drastically between surveys.  Recently there was a survey that would take 40 minutes and pay 425 points, while another survey estimated to take 20 minutes was worth the same amount of points.  Another was estimated to take 30 minutes and was worth only 213 points.
There are usually a lot of surveys available, however, and they try to match you with those best suited to your profile, so you do not waste your time.
Read more: MyPoints Review: Top of the Line in Earning with Surveys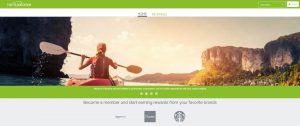 Harris Poll Online is open to anyone over the age of 13 that lives in the United States, its territories, or Canada.  To sign up in other countries, you must be over the age of 14.
They send 3 or 4 surveys per month to your email on file, and it is your choice as to whether or not you take them, based on pay and estimated time to complete.
The actual number of survey invitations you receive and how much they pay varies greatly upon what the survey is looking for, what surveys are available, and the demographics needed at the time.
They pay on a points system, like most other survey sites these days.  Here they are called HIPOINTS.  They can be redeemed for a variety of prizes including sweepstakes entries, gift cards, magazine subscriptions, airline miles, and merchandise.
The minimum cash-out balance is $10, and points are added to your account within 10 minutes of completing a survey.
Surveys are worth 75 to 150 HIPOINTS each.  You must have 1250 to redeem a $10 reward.  You may think this would take a while with only 3 or 4 surveys coming each month.  Based on what others are saying, however, it doesn't really take any longer than other sites.
According to Harris Poll, electronic gift cards are received within 24 to 48 hours.  Other merchandise will take 7 to 14 days through the United States Postal Service.
Read more: Harris Poll Online Review: Does it Get the Job Done?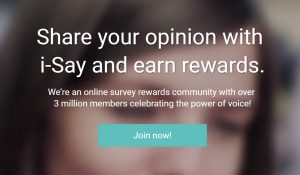 To join the Ipsos I-Say Panel, you must live in the United States and be 18 years old or older.
They say you will be invited to at least one survey per month.  The average is 8 surveys per month.
They seem to make an effort to send surveys that you are not likely to screen out of. As a result, even though I do not get as many survey invitations from them as I do from other sites, I stand the chance of actually making more money because I may get to complete more surveys.
Another point system here, and how many points each survey is worth varies greatly.  The minimum cash-out balance is $5, or 500 points.
You can cash in points for cash, e-gifts, or gift cards.  They have the standard gift card options of Starbucks, Amazon, Target, Visa, and more.
You can also redeem points for cash through PayPal.  It takes physical gift cards 4 to 6 weeks to arrive by mail, but e-cards are faster.
Read more: Ipsos iSay Panel Review: How Much Can You Really Make?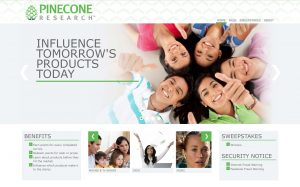 Pinecone is incredibly unique in that you can only join at certain times.  You have to keep an eye out for their banner or be invited by a panelist. Typically, they request current panelist to invite those that meet certain demographics, but sometimes they have open registration.
If you find a banner or are invited, you should get information about who they are currently accepting at that time.
You almost never have to worry about screening out.  If they send you a survey, you are going to be able to complete it, and you will get paid.
Most surveys take 10 to 15 minutes, and when I worked for them, I received about 2 surveys per week.  It seems that this is still the case. All surveys pay $3.  While that doesn't sound like much, it is actually pretty good compared to the majority of sites.
Many only pay a few cents for surveys of this length, and you are not going to screen out.
They did recently switch to points rather than straight cash, but 100 points equals one dollar, and most surveys are worth 300 points.
There is no minimum balance to cash out.  You can do so as often as you like, even after each survey.  Your first 300 points must be cash out in the form of a paper check, but after that, you can choose PayPal or even a gift card or merchandise option.
Though they changed their business model recently and now use a points system, 100 points equals $1, and surveys are worth 300 points each.
Read more: Pinecone Research Review: Why It's the Best, or Is It?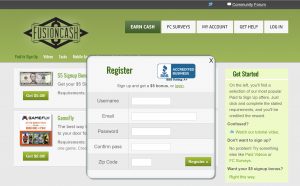 The panel is open to the United States and Canadian citizens.  If you are in Canada, you must be 18 years old or older.  Those in the U.S. only have to be 13 or over as long as minors have parental consent.
This site offers cash only payment.  There are no points to redeem and no gift card options.  You may choose PayPal or check in the U.S., but in Canada PayPal is the only option.
Most surveys range in time requirements from 15 to 30 minutes, and they pay from $.50 to $1.70.  You must have $25 to cash out, and at least $15 of that amount has to be from non-bonus credits.
Read more: Fusion Cash Review: What You Really Need to Know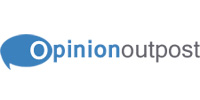 The Opinion Outpost Terms and Conditions does not specify a required geographic location, but they do state that you must be 18 years old or older to sign up.
Opinion Outpost offers fun and unique surveys that are much more interesting than some of the others.
I average about one survey per day in my email.  You can log into your account and see what surveys are available also, you do not have to wait for email. Typically, I can complete about two per week, but that is variable based on what is available and your personal demographics.  It could be more or less.
Most surveys take between 15 and 30 minutes and are worth 1 to 5 points. As a general rule, points are 10 cents each.
You can redeem points for cash, airline miles, gift cards, charitable donations, and more.
Read more: Opinion Outpost Review: Is it a Great Ride or a Bandit in Disguise?
Paid Survey FAQs
Are they free to join?
Yes!  Any legitimate survey site is going to be free to join.  You should never have to pay to take free paid surveys.  You should get paid for your opinions, not pay others to take them.
Do not ever join a survey site that asks you for money or your credit card information.
Why should I start paid surveys?
Why not?!  If you have any spare time at all, why not use it to get paid to do surveys. Take that extra few minutes here and there to get paid for your opinion.  If you have a lot of time on your hands to do surveys for cash, you can make even more.
It is easy work, only takes a little bit of time, and can make you a nice little bit of extra income.
Who can take surveys for money?
Pretty much anyone can take surveys for money.  Different sites have different requirements for who they let do surveys for cash, but you can find sites for pretty much any age, country, or demographic.  See these posts for more information:
19 Best Online Survey Sites Just for Teens 13 and Older!
8 Best Sites Where Doctors Can Get Paid to Answer Surveys
The Best 6 Get Paid To Sites for People All Over the World!
What kind of questions can I expect to answer?
When you know you are about to get paid to answer questions online, you begin to wonder what kind of questions to expect.  Questions can be about all sorts of things, from politics to television.
The most common topics though include products.  They usually revolve around the products you use, where you shop for them, and your opinion of them.
Are survey websites safe?
Some are, some are not.  If you are wondering if certain survey websites are safe, you will need to do some research.
Come here, we have done most of the hard work for you: 13 Crucial Tips for Staying Protected When Taking Online Surveys
How to Start Making Money Taking Surveys
There is a method to the madness when it comes to taking surveys for money. You could just start, but if you take a little time to set things up and create a method and routine, you will be much more profitable.
Generally speaking, sign up for as many sites as you can, set up a separate email account for surveys, and set aside time each day to take surveys.
We have a solid, comprehensive quick start guide for you here: 9 Steps to Making Money with Online Surveys the Right Way – Quick Start Guide
How to Make the Best Profile for Survey Websites
Filling out your profile is a time consuming but very important first step when signing up for any survey site. The number one rule for creating the best profile for online surveys is to be honest.
Do not try to lie about demographics in an effort to get more surveys. It will not work.
Just be honest and answer all of the questions.  The more questions you answer, the less time you will spend taking surveys that you do not qualify to complete.
Find out more at How to Make the Best Profile for Online Surveys & Why It's Important
How to Get Through Online Surveys
The greatest drawback to taking surveys for money is that surveys can be time-consuming, especially compared to the amount of money you make per survey.
You will figure out very quickly that the faster you can complete surveys the more money you can make.  You will start to wonder how to get through surveys more quickly.
There is only so much you can do, but a few little tweaks, such as increasing typing and reading speed, can really help.
We have a lot more tips on this post: 9 Useful Tips for Getting Through Online Surveys More Quickly 
How to Avoid Getting Disqualified from Paid Surveys
One of the most frustrating things about taking paid surveys is spending time on a survey and then being disqualified.
Sometimes it just happens, but if you want to avoid it as much as possible, there are a few things you can do.
First, fill out those profiles honestly and completely.  Next, answer the survey questions honest.  Last, pay attention!  Don't go into autopilot mode when taking surveys.  You are sure to get tripped up.
We go into more detail here Stop Getting Screened Out! Helpful Tips to Qualify for Online Surveys
and here How to Avoid Getting Disqualified (AGAIN!) from Online Surveys – Updated for 2019
How Do Survey Sites Pay?
Most survey sites pay in points for surveys.  Then, you can cash in your points for a survey for gift cards, cash, or some other incentive.  Some people only like to take surveys that pay cash.
Some are okay with surveys for PayPal, while others prefer surveys that pay cash through the mail.  Sites like CashCrate and iPoll are a good place to start.
These posts offer more information about the various ways survey sites pay:
21 Best Surveys That Pay Through PayPal (and Pay Well!)
Top 10 Survey Sites That Will Still Mail a Check to Your Home
How to Take Surveys for Amazon Gift Cards (Plus 9 Sites That Give Them!)
Top 12 Survey Sites That Pay in Restaurant Rewards – Get Free Food!
These 13 Survey Sites Will Give You Free iTunes Money!
Which Companies Pay Cash Only?
There are very few survey sites that pay in cash only, but of the highest paying sites listed in this article, there are two. Pinecone Research and Vindale both only offer cash payouts.
There are, however, many that do not offer cash at all.  It is helpful then to know which ones do offer cash payouts, even if there are other options.  The following offer a cash payout option:
How Much Do They Pay?
The big question for many considering taking surveys for money is "How much do online surveys pay?"  The answer is, it depends.
The first thing you should know is that no one is going to get rich or even make a living taking online surveys.  Most individual surveys pay very little even.
However, if you do it right, in an organized, methodical manner, you can make some very nice side money taking paid surveys.
Find out more in our detailed post here: How Much Do Online Surveys Pay? The Truth, Revealed!
What's the Minimum Payout and When Will I Get Money?
Everyone wants instant pay.  While there are no known surveys that pay instantly, there are those that pay faster than others.
Almost all of them, with the exception of Pinecone Research, require a minimum earnings balance before you can cash out.
Check out these links to find out more about fast payout surveys:
Get Paid Faster! 17 Best Survey Sites with No Minimum Payout or Low Payouts
27 Best Online Surveys That Pay Cash Instantly Via PayPal or Gift Card
How to Spot a Scam and Find Legitimate Surveys for Money
The world of paid surveys is replete with scams.  It is very easy to fall into the trap of losing money in an effort to make money, and even easier to give out your information and receive nothing in return but a ton of spam.
While nothing is guaranteed, there are some tried and true ways to spot a survey scam.  Look for these red flags:
A website that is incomplete or poorly put together
Spelling and grammar errors
No contact information listed on the site
No terms and conditions or privacy policy link
A request for payment
A request for credit card information for any reason
Remember that a site can look completely legit, real in every way, and still be a scam.  That is why it is vitally important that when you are looking for online surveys that pay, you do your own research.
Look for reviews from others who have used the site, and look for their file on the Better Business Bureau's (BBB) website.
The BBB is always my first stop when researching the best sites to take legitimate surveys for money.  Some sites do not have a file, but if they do, you can find out a lot of information.
There is more information about how to recognize fake surveys at this link.
Can I Use Survey Apps to Earn Cash?
There are some sites that offer online survey tools such as paid survey apps.  These can be loaded onto your mobile device and make it easy to earn a few bucks while you are out and about.
I like to use survey apps to earn cash while I wait in line at the grocery store or when waiting for my kids to get out of practice.
Survey money apps are not offered by all survey sites, in fact, there are not a ton out there.  They are becoming more and more popular, however.
Find out more at 22 Best Paid Survey Apps to Make Money on the Go (Earn $100 or More per Month)
What are Video Surveys?
Some find that taking video surveys for money is more fun than traditional surveys. Video surveys are kind of rare right now, but as the technology becomes better, they will gain popularity I believe.
They are more interactive, and many find them to be more fun that redundant text surveys.  You use your computer's camera and microphone to answer questions orally.
Then, your answers can be analyzed based not only on what you say, but also on your facial expressions and voice tone and inflection.
More on video surveys can be found here: Simple Guide to Online Video Surveys – Make Surveys Fun Again!
Should I take Telephone Surveys?
These are not very popular either, but they do exist.  If you are offered a telephone survey, be certain it is with a company you are comfortable with.
Most of the sites we recommend, if they offer telephone surveys, will let you know that the call is coming beforehand.
If it is a site you are well acquainted with and you have the time to do it, there is no reason not to.
I would not, however, recommend just giving anyone who calls you with a survey any information.  You never know what their true intentions are.
We go into more detail about telephone surveys in this post Top 10 Companies That Pay Cash to Take Surveys on Your Phone.
What are the Highest Paying Online Surveys?
There is a wide range in the amounts paid per survey between sites and even from survey to survey on the same site sometimes.  Mindswarms and Swagbucks are two of the highest paying.  Find out more about these and other high paying survey sites here:
Highest Paying Online Surveys: You Want the Big Money? Read This!
No More Low-Paying Surveys: How to Get Paid 50 Dollars Per Survey!
Tips for Maximizing Your Online Survey Profit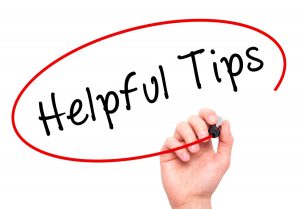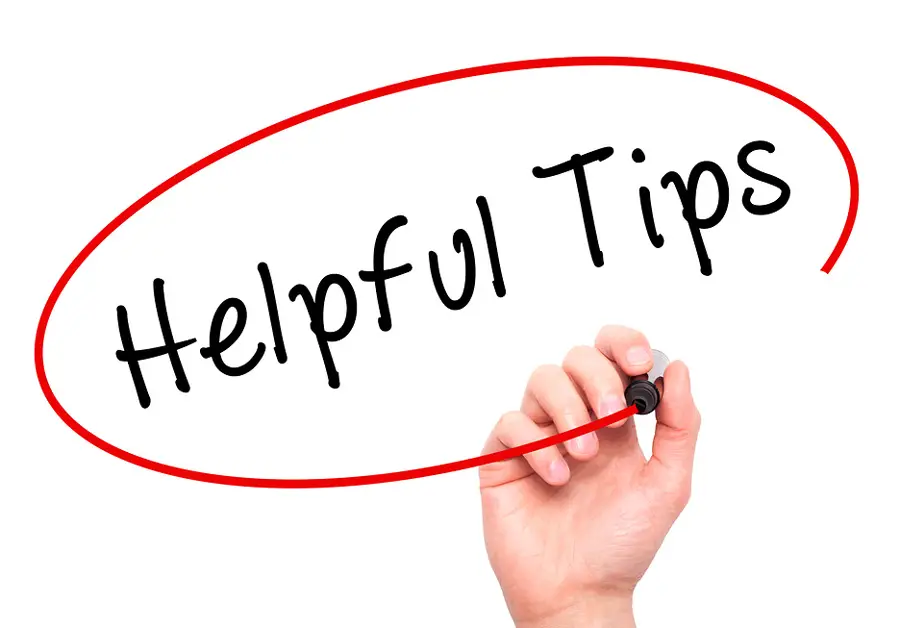 There is a true method to the madness when it comes to taking surveys for money.  You could just jump in, but if you take the time to set it up right, and then follow our tips, you will earn the most possible.
Set up a dedicated email for surveys.
This will not only keep your regular inbox clean, but it will help you stay organized, so you do not miss out on survey opportunities.
Sign up for as many sites as possible, making certain you research each one on our site first to ensure it is worth your time and to help you avoid scams.
Remember that you should never have to pay to join a survey site. You are looking for sites that offer legit surveys for cash.
Check your survey email account and your account on each site regularly so that you do not miss the best opportunities.
Set aside time each day to work surveys. Look at what is available from each site, and work the ones that will pay the most in the least amount of time.  Continue doing this until the time you set aside for surveys is over.
Always answer profile and survey questions honestly. Lying will not help you make more money. In fact, it may get you kicked off of the site.
Withdraw funds as soon as you reach the minimum cash out balance. It takes a while sometimes to receive your money, and by the time you get it, you may be getting close to cashing out again.
If you get gift vouchers, spend them immediately.
If you follow these tips, you are going to make much more than if you just randomly take a survey here and there with no organization.
Conclusion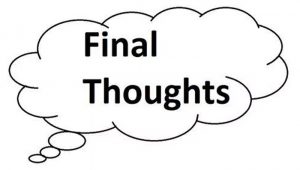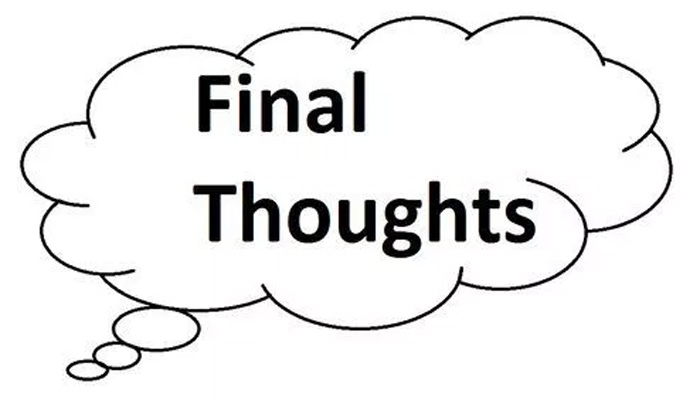 Like I said, no one is going to get rich taking surveys.  If you work through our method though and do your research, you can definitely make some extra money for vacations, holidays, or just having a little fun.
You don't have to sign up for every survey site out there either.  In fact, you shouldn't.  Find the best, those 10 to 20 that everyone recommends and that you know are legit, and sign up for those.  Then, work them as the best opportunities show up.
If you do this, you will be well on your way to making real money taking online surveys.