Surveys on the Go is rare bird, a peacock among chickens, in the paid survey world.  While not totally unheard of, it is one of the few that operates solely on a mobile app.
Other survey sites do offer an app option, but most of them also have a website on which to take surveys as well.  Surveys on the Go does not.
There are some other key differences as well.
How Does it Work?

This part is pretty standard, after you download the app of course.  It is available on iOS and Android.  Once you have the app, you simply sign up by filling in the standard profile information.
Once you are all signed up you will be reminded to set your notifications and geolocation settings.
If you allow the app to use your GPS you can get offers local to your area.  This is up to you.  I may not keep it on all the time, but right now it is set accordingly to see what pops up.
Surveys
I immediately had two profile surveys available that paid 50 cents each.  They were super-fast, like less than 2 minutes per survey, and when I was done, I had a dollar in my account.
There was nothing else after that.  They claim they send one to two surveys per week, which is way less than most survey sites.
However, I have to say if they are as careful as they say about only sending surveys you are qualified to complete, then it isn't so bad.
If you can take 2 surveys per week, it could start adding up nicely.
Other Ways to Earn
According to them, you may be asked occasionally to test products or write reviews for television shows or movies.
I have not found anything that says any different, but I would imagine these are offered to those that are consistently active.
How Much Can You Make?
They claim that each survey is worth at least $1.  The minimum cash out is $10.  If you actually get 1-2 surveys per week, you can take them and not screen out, and they really are worth $1 each, you could earn $10 every 6 weeks or so.  For a survey site, that is pretty good.
I say if, because I have not had a survey since I signed up other than the profile surveys.  I did get to test out the notifications as I was notified this morning that I had a new survey, but it was another profile survey.
Still, it paid $.50, and my account was credited immediately.
It has been just over 24 hours, so more may still show up.
Rejected Payments
Surveys on the Go is serious about collecting good data for their clients.  They mention that payments for surveys completed may be rejected for the following reasons:
Invalid data
Vague short answer responses
Profanity
Not following instructions
Unclear or inaudible media
This is the case with most survey sites, but not many make it this clear, which is a definite plus for Surveys On the Go.
Better Business Bureau
This company has been in business for 1 years.  They have a C+ rating with the BBB.
In an industry where you see more F ratings than anything, this isn't so bad.  It stems from one complaint, total.
The details of that complaint are not public, so I do not know what it was or how or if it was resolved.
Pros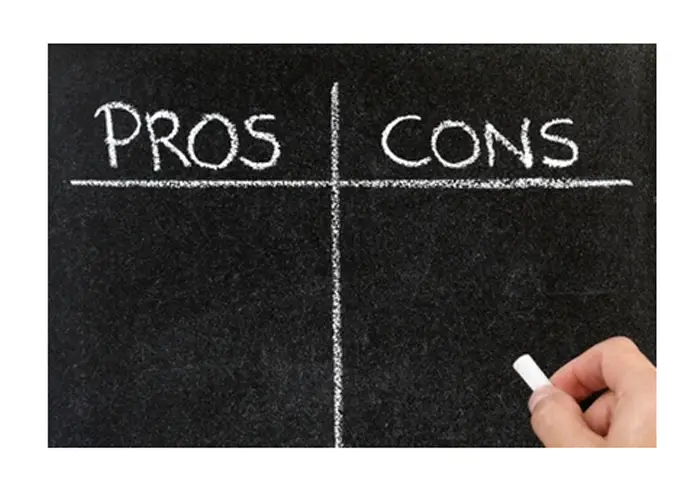 The biggest pros are definitely the consistent $1 pay per survey and consistent number of surveys.  Of course, since each of these are somewhat low, they could be considered a con, but given the low cash out balance requirement, I think the opposite is true.
If you only get a couple of surveys a week but know that you can earn $1 each for them, that is a plus.
The "on the go" part is a big pro as well.  If you are waiting in line or have a few minutes, check your notifications and do a quick survey, earning yourself a dollar or two.
The program isn't overwhelming.  I love that.  There is basically one way to earn with an occasional other option.  So many survey sites have so much going on that just trying to figure out where to start is paralyzing and you end up not getting started at all.
My favorite is the simple layout of the app.  If you don't want to set up notifications, you simply click the app, and there are only three options, profile, earning, and surveys.  You can know immediately if there are surveys, and if not, you move along.  Nothing else to do.
Click on earnings to see a complete listing of surveys you have finished and earnings for each one.
Profiles is where you can make updates and change notification settings.
Cons
The idea that you won't make very much very fast is going to be a huge turn off for some.  Also, if you don't' get a survey or two right away, you may lose your enthusiasm.
If you don't have a smartphone, you are out of luck, as it is app only and there is no way to participate on a computer.
Is Surveys on the Go Legit or a Scam?
I think they are for sure legit.  They have been around for 13 years and have a mid-range rating with the BBB.
If they were a scam, there would be a lot more than one complaint against them with the Better Business Bureau.
It appears that they pay as promised whenever a cash out is requested.
[wps_conclusion-with-button title="Conclusion: " style="card-success" btn_style="btn-primary btn-shadow" btn_url="/gotosite-surveysonthego" btn_text="Sign Up Here Now" btn_target="_blank" btn_position="text-center"]
Surveys on the Go is a must-have.  No other site makes it so easy to earn a little extra cash "on the go."  Others that have taken surveys say they are quick, easy, and fun.  Based on my experience with the profile surveys, I agree.
While you are not going to get rich, or even make a living for that matter, using the Surveys on the Go app, you could definitely earn some supplemental income to support an expensive coffee habit.
If you are looking for more opportunities to earn by taking surveys, you should check out Swagbucks (review) and InboxDollars (review), both of which we highly recommend as well.
[/wps_conclusion-with-button]
Are you ready to get started? 
Have you been using Surveys on the Go for a while? 
We would love to know your experience.
Similar Posts: