In my quest to stay up-to-date on the best ways to make money online, especially when it comes to taking surveys (my favorite!), I always look for the newest, most innovative to do it.
Need Easy Extra $250+/Month For Free?
It keeps things interesting!
Taking surveys can sometimes get boring, even for me. I enjoy them, but a lot of survey sites ask the same types of questions.
Clicking on multiple choice answers can get tedious.
Then I discovered that several of my favorite sites are offering mobile apps that let panelists take surveys on the go.
I tried a couple of them a few months ago and have since switched over to several more.
I find that they're more convenient to use than the websites for surveys because there's no moving around a mouse and clicking.
Just click the answer you want on your screen and move through the survey!
Mobile surveys tend to move quicker, too, because mobile sites usually have less advertising and bulky software weighing them down and slowing down your connection.
I put together this list of my favorite mobile survey apps that pay you just like the web-based surveys you're used to!
The Top Survey Apps for Money
As much as I use Swagbucks, having the app installed on my phone is a must!
That way, I can always take advantage of its fun games, offers, surveys, and other money-making tasks wherever I am.
Swagbucks is much more than a survey site, but surveys are one of its best ways to make money.
By downloading the app, you can take fun mobile surveys, complete cash offers, and even shop online for cash back.
The app is simple to use and runs quickly, making it my top choice for a survey app.
Find it on: App Store / Google Play
My second choice for GPT (Get Paid To) sites like Swagbucks is InboxDollars.
This site is one of the first of its kind and still one of the best. From surveys to playing games for cash, you can do so many online tasks here for the money.
The app lets you complete surveys conveniently on your phone or tablet, and the format is a lot more streamlined on a mobile device.
Find it on: App Store / Google Play
Want More Money?
Pinecone Research, a leading name in online survey panel honesty, absolutely guarantees $3 cash for every survey you complete!
Take advantage of their time limited New Membership drive and register NOW. Join today: 100% free!


Take Toluna surveys on your tablet or phone with the Toluna app!
Toluna offers fun polls, longer surveys, and some focus groups for panelists to share their opinions.
Join Toluna on its website, and then you can start using the app.
Find it on: App Store / Google Play
Get loads of reward options with MySurvey, a survey site that has plenty of opportunities available every week.
You might even get some product testing gigs as a panelist!
The app is very clean and simple, making it easy for you to take surveys while you're in a hurry.
Find it on: App Store / Google Play
A popular survey website, GlobalTestMarket also gives you a way to earn using your phone through its mobile text surveys.
Although it doesn't have an actual app (the Android one has been discontinued), you can give the company your phone number to text you when a survey is available.
Respond to the survey via a series of text replies to the questions!
Earn the same way as you would on the regular site, but in a mobile-friendly way.
Ipsos is a leading survey company, and its mobile app is also one of the highest rated of its kind.
The great thing about using the app to take your surveys is that you'll get notified as soon as one becomes available, so you can complete it before spots fill up.
If you don't want to get notified all the time, you can change the settings to only notify you daily or weekly.
Ipsos offers a lot of rewards, including sweepstakes entries and gift cards.
Find it on: App Store / Google Play
Just like its site, the iPoll mobile app lets you earn airline miles, gift cards, and PayPal cash for sharing your opinions.
You can also turn on notifications to know exactly when a new survey is ready for you.
Find it on: App Store / Google Play
As the name suggests, this app lets you take surveys on the go!
And, you get paid in real cash instead of points like most survey sites.
Most panelists get a few invites a month, but you'll need to do the usual qualifying before you can continue to a full survey.
Find it on: App Store / Google Play
QuickThoughts comes from Survey Sampling International, a market research company that's all about surveys.
Get Money: Cash In!
Join Opinion Outpost, one of the few faithful and honest survey panels and earn cash and gift cards for your opinion. Stack your points and redeem them: Simple! No hidden fees and completely free!
With this app, you can take surveys and participate in quick local missions (like visiting a store and sharing your opinions about your experience) to earn rewards.
Once you have enough for a $10 gift card, you can cash out!
Find it on: App Store / Google Play
Panel App
Panel App is a fully mobile survey company that pays in points for every survey you complete.
You can also refer your friends to the app for more cash and receive sweepstakes entries every time you finish a survey.
You can turn your points in for a variety of gift cards, like Google Play and Amazon cards.
Find it on: App Store / Google Play
Google Opinion Rewards
If you're looking for one of the best paid Google apps to make money on your Android device by taking surveys, Google Opinion Rewards is it!
This app focuses solely on quick Google surveys that are only a few questions each and pay as much as you'd get from regular survey sites that you spend 15 or 20 minutes on taking one survey.
Several Android devices come with Google Opinion Rewards already installed, but if yours doesn't, you can click here to download it from Google Play.
LifePoints
LifePoints rewards you in points for sharing your opinions on everything from your current vehicle to your latest shopping trip.
Plus, get rewarded for things you do all the time, like drive to work, watch a movie, or play a game.
The points you get go toward gift cards or PayPal cash!
Find it on: App Store / Google Play
Shopkick
Shopkick is an earn money shopping app that also includes fun surveys for you to take about your shopping trips.
Whether you shop online or in stores, you can get rewarded from Shopkick through cash back shopping, scanning receipts, or scanning barcodes.
Gift card options include Starbucks, AMC, eBay, Amazon, Walmart, and more.
Find it on: App Store / Google Play
Nielsen HomeScan
This app comes from Nielsen, a leading market research company that's probably most famous for its program where it paid people to share information about their TV-viewing habits.
This program is similar, only it focuses on your shopping habits.
Using the app, you'll scan the barcodes of things you purchase while you shop. That information goes back to Nielsen to get an idea of the things you buy the most.
The app will sometimes ask you further questions about the items, like a mini-survey.
Go register for the National Consumer Panel and then you can get started by downloading the app!
Find it on: App Store / Google Play
EasyShift
EasyShift lets you go to local places and take surveys once you're there, whether it's visiting a clothing store or your favorite restaurant.
Most of them take only a few minutes, and you can earn PayPal cash, which will make its way to your account within 48 hours of a task's approval.
Find it on: App Store / Google Play
Survey Mini
Survey Mini tracks where you go and invites you to take surveys about the places you visit.
Obviously, your device's location tracking will need to be kept on to make this app work, so if that's a problem for you, you may want to skip this one.
Rewards include gift cards to restaurants, department stores, and more.
Find it on: App Store / Google Play
Cash Reward
Cash Reward is like a mobile GPT site that rewards you for everything from taking surveys to downloading and trying other apps.
You only need $1 minimum to cash out for PayPal or an Amazon gift card.
Find it on: Google Play
Field Agent
Field Agent is a really fun way to make money on your mobile device and around your town.
Use it to find local missions. You might need to take photos of an in-store display or call a restaurant to ask about its hours.
Report back before the time runs out (you'll always need to take a quick survey after completing the mission), and you'll get paid!
Find it on: App Store / Google Play
Mobee
Mobee is a similar alternative to Field Agent, letting you get paid for quick local missions.
The app will show you available missions near you, and you can pick what you want to complete.
Answer some questions about what you did during the mission, and you'll get rewarded for points to turn in for a variety of gift cards.
Find it on: App Store / Google Play
The Panel Station
The Panel Station accepts survey takers from all over the world, and its mobile app does too!
The app sends you notifications when a new survey is available, so you don't miss grabbing your spot.
Then, let your points add up and choose from PayPal cash and several gift cards for rewards.
Find it on: App Store / Google Play
Bonus: Do-Nothing Mobile Survey Apps for Cash!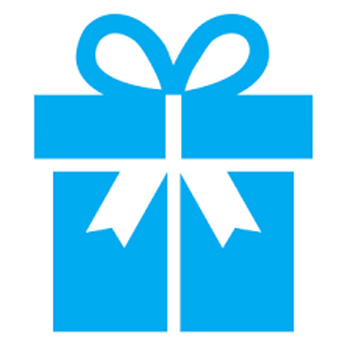 There are two more mobile apps that come from survey sites that I want to mention, but they're a little different than the others.
They're called SavvyConnect, which comes from SurveySavvy, and MobileXpression.
These apps are from survey sites, but they let you make money without taking surveys.
In fact, you don't have to do anything other than install the apps on your mobile device to earn cash every month!
SavvyConnect pays you $5 a month to keep the app installed.
The app will collect information about how you use your device and send it to companies interested in that information.
MobileXpression works similarly, gathering information about what you do on the web for market research purposes.
Both companies only gather anonymous information, so none of your personal identifying information will get in someone else's hands.
These apps are a fun, easy alternative to mobile surveys for extra cash in your pocket every month!
Check the MobileXpression site to see if your device works with the software, and visit SurveySavvy to learn more about downloading the SavvyConnect app.
[wps_conclusion-without-button title="Conclusion: Best Paid Survey Apps" style="card-success"]
With so many mobile apps to choose from, you have plenty of opportunities to make extra money wherever you go!
Remember to check out the rest of this site for all the latest information about the best survey panels on the web and various other ways to make money online.
[/wps_conclusion-without-button]
Similar Posts:
Get Money: Cash In!
Renowned Swagbucks delivers what you need: More rewards, more money! Watch videos, take surveys, shop and more to earn Extra Cash. 100% free to join!