Need Easy Extra $250+/Month For Free?
As a parent, you might wonder how your child can join you in the world of online surveys.
Maybe he watches you complete them and make money and wants to do the same thing for himself, or you might just think it could be a fun thing for him to try.
It's not always easy figuring out how to get cash online for kids, though, because most sites require you to be at least 18 to participate.
That's mostly because there are a lot of privacy laws in place to protect minors, so it can be tough for companies to work with those laws while still giving minors a chance to interact with their websites.
Plus, some countries are very strict in their minor laws and prohibit youngsters from taking part in things that might compromise their safety online.
Legitimate online survey sites are relatively safe, though, and those that allow teens to participate have protections in place to make sure their personal information stays private.
If you're interested in your child making some cash of her own online, then read on to find out more about survey sites for teens and where to find them.
Why are There Survey Websites for 13-Year-Olds?
You might be wondering why surveys would be targeted toward teenagers, since most of the surveys you see usually ask about your job, kids, and other adult-related things.
Just like market research companies want to learn about all that stuff, they also want to learn about things teenagers like to do and their opinions on important issues.
That information can help them shape future products and services that might be related to teenage groups.
After all, teens are the next generation of young adults, so it's important for many brands to stay on top of trends that might help predict what teens will like, want, or need in the future.
Most of these survey sites are not specifically for teens, but instead will have the occasional survey for your teen.
Your teenager will likely not get as many survey invites as you might, but they can still have the opportunity to earn a little extra cash in a fun way.
All About COPPA and Kids' Privacy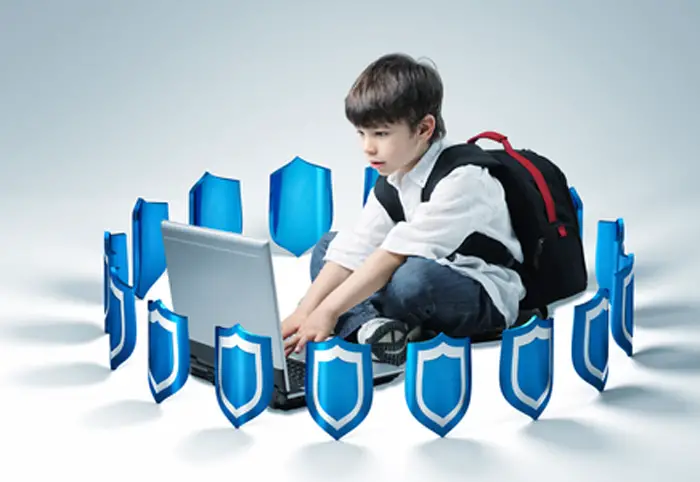 Of course, a big concern for parents is their child's privacy when taking surveys.
You want to make sure that their personal information isn't spreading all over the web and that the sites do everything in their power to make sure your child stays safe.
One of the ways legitimate survey sites do this is by following the rules of COPPA.
This is a government-backed act in the United States that's overseen by the Federal Trade Commission (FTC).
The point of COPPA (Children's Online Privacy Protection Act) is to regulate how your child's data is collected and distributed online.
As you can imagine, the law directly relates to online surveys, which operate on collecting data from you to give to the companies who need them.
For survey sites to be fully compliant with COPPA, they need to make sure that they're:
Want More Money?
Pinecone Research, a leading name in online survey panel honesty, absolutely guarantees $3 cash for every survey you complete!
Take advantage of their time limited New Membership drive and register NOW. Join today: 100% free!


Getting parental permission before kids sign up and participate
Not collecting and distributing any personal information about children
Allowing parents to opt-out of certain data collection
The problem is, COPPA only governs things regarding kids under age 13.
That means that your 13 to 17-year-old isn't protected by COPPA, so survey sites may not do as much to protect your child's information.
However, the best survey sites still require parental permission for a minor to sign up and participate.
If you find out that your child signed up without your permission, legitimate sites won't have a problem taking the account down.
It's important for parents to monitor their child's participation to make sure the site is upholding its end of the bargain.
You might suggest taking surveys with your child or keeping your child's computer in the room with you while she participates, so you can keep an eye on the questions.
Legit Teenage Surveys for Money
We know how important privacy is to parents, so the sites below are ones we've vetted as being some of the best for protecting your child's privacy.
They're also known for on-time, reliable payments, so your teen can get rewarded for his time spend taking surveys and have an overall positive experience.
I've organized these by sites with the lowest age requirements first so that you can easily find ones that will welcome your child's age group.
MySurvey (16+ in USA, 14+ in Canada, Other Countries Vary)
MySurvey's been around since 2001 and remains one of the more popular sites for surveys.
USA teens need to be 16, but other countries will vary based on local laws.
Teens get points for each survey they complete and will range between 30 to 300 points in most cases.
You only need a minimum of $10 to cash out for one of several gift cards!
Read more: MySurvey Review: Can I Make Real Money Online?
Swagbucks (13+, USA, UK, Canada, Australia, Ireland)
Swagbucks is one of the best places for anyone to try, including teens.
I personally get a lot of survey invites here, most of which I end up qualifying for, so your teen may be lucky too.
But, when there aren't any available, he can still earn SBs, or Swagbucks points, by referring his friends, watching videos, reading emails, completing fun bonus tasks and games, and more.
PayPal cash is an option as a reward, and it usually comes within 24 hours!
Read more: Swagbucks Review: Is This Where The Money's At?
CashCrate is a rewards site that not only offers surveys, but also has various other ways to get paid, like playing games, completing offers, and referring friends.
Your teen will probably love having CashCrate as an option because, even when no surveys are available, there will be plenty of other fun ways to earn some cash.
Read more: CashCrate Review: Should You Give It a Shot?
Formerly known as MintVine, Branded Surveys has recently rebranded and partners with several other research companies to bring panelists a wide range of surveys.
Your teen can join with your permission and earn points for each survey she completes.
Choose from PayPal, Amazon, and other rewards once you get enough points in your account balance.
Get Money: Cash In!
Join Opinion Outpost, one of the few faithful and honest survey panels and earn cash and gift cards for your opinion. Stack your points and redeem them: Simple! No hidden fees and completely free!
Read more: Branded Surveys (MintVine) Review: Does It Live Up to The Hype?
Your teen can join E-Poll and receive 100 points for free just for signing up and filling out his profile.
Each survey will give him more points depending on their length, and he can also be entered into a monthly drawing for cash prizes.
E-Poll offers electronic gift cards and PayPal cash as rewards.
Read more: Epoll Review: Fun Entertainment Surveys or Big Scam?
Harris Poll Online tends to have a good amount of survey invites for participants, so it's possible that your teen will get a chance to participate.
He'll probably also enjoy the rewards catalog, which is filled with tons of gift cards and awesome prizes that you can redeem your points for.
Read more: Harris Poll Online Review: Does it Get the Job Done?
MyPoints (13+, Worldwide)
If your teen likes to shop online, then MyPoints might be a good option for her.
Cashback shopping is one of the biggest draws to this website, letting you earn money every time you make a purchase with a partnered retailer.
Of course, there are survey opportunities, too, that can help your teen get some more points, which she can then redeem for a variety of gift cards.
Read more: MyPoints Review: Top of the Line in Earning with Surveys
Earning Station is a Get Paid To (GPT) site that welcomes teens to earn money in fun ways, like playing games and viewing ads.
The site doesn't have tons of surveys available, but your teen might get occasional invites and can use the rest of her time completing other tasks.
You can also refer friends and make money from everything they earn.
With parental permission, teens 13 and up can join OneOpinion, a leading survey site that's been around for years.
Your child will need 25,000 points before redeeming, but most surveys will give 1,000 points or more.
PayPal cash is an option, but you can also choose from various gift cards, including Amazon or a prepaid VISA.
Read more: OneOpinion Review: Is OneOpinion Legit or Is It a Scam?
SurveySavvy offers paid surveys, but it also has another way for teens to earn money.
Your child can download the mobile app, which pays $5 a month for every device you connect to it (up to 3).
The app runs in the background and collects data about internet usage, without having access to any personal data on your child's phone.
In other words, it's safe, and it's a simple way for your teen to get some extra money every month.
Read more: SurveySavvy Review: Is It One Of The Best Survey Panels?
Valued Opinions (13+ USA, 16+ UK, 14+ Australia)
Valued Opinions is one of the highest-paying panels, offering up to $5 for each survey.
It also has several great rewards to choose from, like free magazines from Magazines.com and Southwest Rapid Rewards points to get free airfare!
Read more: Valued Opinions Review: How Do They Stack Up?
VIP Voice is one of the oldest survey sites on the web and is open to teens in several countries.
Most surveys give you points, but some of the more in-depth surveys and focus groups will pay in cash.
Your teen can choose from various rewards including Amazon.com gift cards and PayPal cash.
Read more: VIP Voice Review: Is It Money Maker or Time Waster?
American Consumer Opinion (ACOP) is a survey panel that sometimes has longer focus groups to participate in, which can give your child a chance to earn some good money.
And, there are even fun product testing opportunities that will give your teen free products in exchange for their opinions.
Choose from a wide range of rewards in the Global Test Market catalog in exchange for taking surveys.
With your permission, teens age 14 and up can join the panel and choose from the selection of open surveys on their dashboard.
You'll need a minimum of $50 to cash out, which is kind of high, but most panelists who stay active can earn that amount pretty fast.
Read more: Global Test Market Review: Great Idea or Beware?
Springboard America has short polls and longer surveys that pay teens cash.
Teens will get paid in Survey Dollars, which are equal to cash.
Most surveys pay between $0.50 and $5 depending on their length, and you'll need $50 to cash out.
Bank transfer is one of the options for cash redemption, so you could always set the account up with your bank information and pay your child what she earned.
Or, stick with one of the other rewards, like Amazon or VISA prepaid gift cards.
Read more: Springboard America Panel Review: Is It Worth It?
Toluna (14+, Several Supported Countries)
Toluna is a good place for teens all over the world to try, since it's available in more countries than other panels.
It's also one of the highest-paying survey websites and usually has a lot of available surveys to go around.
Read more: An In-Depth Toluna Review: Should You Believe the Hype?
YouGov (14+ USA, 16+ UK)
YouGov is one of the best communities I've seen for teens.
The site focuses a lot on social and political issues, and teens are a very valued demographic for these types of surveys.
If your child has strong opinions on things like global warming, gun control, college tuition, and healthcare, then this could be a fun panel for him to try.
One of the most popular rewards is a VISA prepaid card, but there are some other gift cards to choose from.
Read more: YouGov Paid Survey Panel Review: What's It All About?
Receive points for each survey you take.
Most surveys give between 750 and 1500 points.
Once your teen reaches 25,000, you can search through the rewards catalog of gift cards and help him redeem his points for what he wants.
Surveyeah is a newer site that might be a good option for UK teens because the panel pays in Euros, which means they won't have to worry about confusing conversions.
You can choose from PayPal or Amazon gift codes as payment.
Conclusion: Online Paid Surveys for Teens
Teens shouldn't have to miss out on making some money online just because they aren't yet adults.
After all, most teens are legally allowed to work at age 15 or 16, so why not earn extra online in their spare time – and in a fun way?
Sit down with your child and look through some of the sites we mentioned to find your favorites.
Help him join, set up an email account that you both can access for easy monitoring, and give him some freedom to earn pocket money in a flexible way.
Similar Posts:
Get Money: Cash In!
Renowned Swagbucks delivers what you need: More rewards, more money! Watch videos, take surveys, shop and more to earn Extra Cash. 100% free to join!