Need Easy Extra $250+/Month For Free?
When you join any survey site, one of the first things you have to do is fill out a profile.
This is a necessity if you want to make money taking surveys because there aren't any such sites that will let you move forward without completing your profile.
Usually, the profiles are just a bunch of very basic simple questions. They aren't hard, and there aren't any right or wrong answers. Just do your best to answer accurately.
The thing is, most people don't know just how important these profiles are and how much they affect their chances at getting paid surveys.
If you want to make top dollar on your favorite websites, then I suggest you take a look at this post, which will explain the importance of the golden profile and how to keep it in top shape to earn more cash.
Why Is a Profile So Important?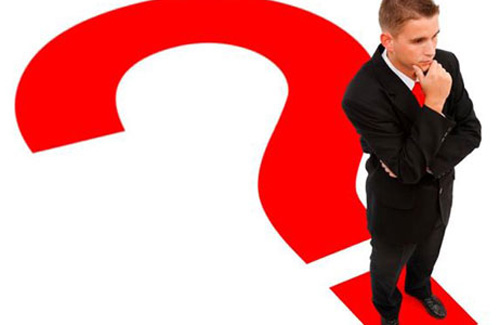 Your survey profile determines which surveys you will be invited to. For example, if you don't like movies, then you won't be bombarded with surveys about movies playing in theaters.
If you like candy, then you will probably be invited to participate in any candy surveys that pop up.
Your profile will have every piece of information about you that's crucial for the company to know what it needs to know about you.
This is how they match you with surveys that make sense for you and your household.
Some people, for example, are the main grocery shoppers for their household, whereas others aren't.
Some companies will only want to send their surveys to the main grocery shoppers because the survey is all about the food or household products you tend to buy.
If you have it indicated in your profile that you are the primary shopper, but you aren't, you'll end up disqualifying for a lot of surveys.
Or, if you forget to indicate that you are the primary shopper, you probably won't end up with as many surveys as you could have!
One of the biggest complaints about these types of sites is that people get disqualified from a lot of surveys they're invited to.
I am willing to bet that, most of the time, these people disqualify from surveys because their profile information wasn't up-to-date or was inaccurate.
There are other reasons your survey profile is important though.
If you take your survey profile seriously and fill it out accurately to the best of your ability, it will also protect you from fraud.
Yes, there is even fraud with online surveys these days. The sites that invite you to participate rely on the information you provide in your profile to help them make sure it's really you taking the survey.
Accounts can be hacked on any website, not just survey sites.
How many times has your Facebook account been hacked? It just happens sometimes.
Want More Money?
Pinecone Research, a leading name in online survey panel honesty, absolutely guarantees $3 cash for every survey you complete!
Take advantage of their time limited New Membership drive and register NOW. Join today: 100% free!


However, only you know yourself best. That's why it's important to fill out your profile as fully as possible.
You will usually be asked to answer a lot of the same questions when you start a survey.
If someone has hacked your account and they answer the questions differently, then they will be flagged and stopped there. That is how survey sites use this information to protect you.
The BIG Reason You Want the Best Profile for Online Surveys
As you can see, there are some good reasons to keep your profile as accurate and up-to-date as possible.
The last thing you want is to keep spending time answering questions only to get disqualified, or for someone else to take over your account and you never know because your profile doesn't accurately represent your information.
But, what's the main reason you want to keep this information correct?
The biggest reason you want to do your best filling out your profile is because of the money. After all, that's why you're taking surveys online to begin with, right?
The more details you can put into your profile, the more specific your demographic becomes.
This makes you more valuable to the survey sites, and you will also receive more invitations. More details lead to more surveys that pay more.
It's that simple.
Leading survey websites end up with all kinds of people who never fully fill out their profile or fail to keep it up-to-date.
When the sites go to select people for invites, do you think they end up choosing people with little profile information or those who fill out every single checkbox and question?
Market research companies want certain people to fill their survey quotas because they're looking for specific demographics.
When you narrow down the details about you, you're creating a very specific demographic for yourself that makes you a much better option for online questionnaires than people who offer little information about themselves.
The more you fill out about yourself, the better your chances of making more money with that site!
A lot of survey sites also offer paid focus groups, which are basically lengthy surveys that could last a few hours or a couple of days.
These require people of very specific demographics, so it's likely that you'll only get chosen to do these if you have a detailed profile filled out.
The best part of them, though, is that they pay very well – usually $50 or more, depending on their length!
You definitely don't want to miss out on these opportunities, or you'll be missing out on some serious cash.
The best way to make sure you don't miss out?
Fill out your profile correctly, of course!
What's in a Profile?
So, what's in your profile?
The elements of your profile are extremely important to understand so that you know what you'll need to fill out and why each question is important.
I wasn't joking when I said that most of the questions were basic.
Most of them are things like your age, gender, income, education, job, and who else lives with you.
Get Money: Cash In!
Join Opinion Outpost, one of the few faithful and honest survey panels and earn cash and gift cards for your opinion. Stack your points and redeem them: Simple! No hidden fees and completely free!
Sometimes there are more specific questions, but those are the basic ones that nearly every website will ask you for.
Other sites will get more in-depth and will ask you more specific questions about your job, your hobbies, and even what activities your family does together for fun.
Anything further is used to help categorize you better for any surveys you may be eligible for.
All of the questions are made to put you into a specific demographic by narrowing down the details.
I know I've mentioned the word "demographic" a lot in this post, so let's look at that a little more for those of you who aren't familiar with the term.
A demographic is basically just a group of people who have something in common.
One demographic that comes to mind is mothers over 30 in the Midwest.
Or, it could be that you fall into the demographic of a young entrepreneur with no children who lives alone and your first priority at this time is building your business.
Market research companies want to target the right groups, or demographics, to answer their questions.
Obviously, a survey that focuses on buying clothing for children would target the first demographic instead of the second one, so if you don't fit what they're looking for, there's no point in wasting your time trying to qualify for that survey.
That's why you want to keep your profile information updated!
Once the site you've joined has put you into all the demographics you belong to you will begin to receive surveys that are the best fit possible.
Now, let's look at some of the information categories you'll need to fill out in your profile:
Personal Information
Personal information is all your very basic information that's necessary to even join the site.
This will be things like your name, age, birthdate email address, job, and mailing address.
You need to make sure you're giving accurate information because, legally, websites can't give you payments without having your legal name and mailing address.
In fact, you could be breaking the law – or at least the website's terms of service – by offering false information here.
Most websites will require this information before you can move forward with any survey invites.
Double check that you've spelled everything correctly so that you don't have any payment hangups later over something as silly as a misspelled name!
Job and Income Information
To further narrow you down into a demographic, most survey sites will ask you questions about your job and income.
If you're unemployed or only working part-time, that's fine! Just be honest.
You can definitely still qualify for opportunities because not every survey focuses on some type of job-related topic.
Your income information is one of the most important things to be honest with because it's usually something that market research companies specify when looking for their survey takers.
On most websites, you can indicate an income range that you or your household falls into.
This information isn't shared with the world; it stays between you and the market research companies you answer questions for, so there's no need to be scared to put it out there.
Household Information
Your household information will be questions about who you live with, including parents, a spouse, children, and even your pets.
Market research companies want to know this information because, most of the time, the lives of parents are much different than those of married couples or single people with no children.
Some survey companies will also occasionally have opportunities where children can assist their parents in taking surveys by answering questions about new toys coming out on the market or their favorite activities they participate in.
You won't have to give out any personal information about your children, like their names or schools they attend. These questions are just basic, like how many kids you have, their genders, and what their ages or birthdates are.
Contact Information
Some websites will only ask for your best contact email address to send invites to.
Others may also want your mailing address and/or phone number.
If a site does ask for your mailing address and phone number, it's usually because it sometimes offers product testing opportunities and, if you're chosen for one, the company needs your shipping information.
If that's not the case and you're uncomfortable giving out this information, you should contact the company first before filling it out.
Sometimes, a site has a mobile extension, too, that lets you take mobile surveys on your phone.
They might need your number to text you a survey link to take surveys on the go.
Still, if you're ever concerned with why a site might be asking for this information, ask!
Payment Information
Finally, your payment information will need to go in your profile if you want to get paid!
For sites that offer PayPal as an option, you'll need to enter your PayPal email address.
Other sites may offer electronic gift cards as rewards, so they'll need your email address.
For those that offer checks or physical gift cards, your mailing address will be necessary for payment.
I'd advise never to give out your bank account information. Legitimate survey websites won't ask for your bank account numbers for payment.
Paid Survey Tips
While there aren't really any wrong ways to fill out your survey profiles, there are some things you should try to do to get the best results possible. One thing you definitely want to do is give details.
This also helps to protect you from fraud. Let's say you like pina coladas and getting caught in the rain.
What kind of rain do you like to be caught in?
Would you wear a raincoat? What about a hat? Do you take an umbrella? How long would you stay in the rain?
Only YOU know how you would answer those questions.
Sometime trying to hack into your account to take over your rewards likely won't know those answers and would answer them wrong during a survey.
That indicates to the site that something fishy might be going on with your account, so it could prevent fraudulent activity before someone tries to hack your hard-earned rewards.
Here are some helpful tips to make the most of your time on paid survey sites:
It's All in the Details
Think about ways to make the answers to your profile questions more detailed to make it difficult for others to know how you'd answer them.
Not only can this help prevent fraudulent activity on your account, but this will also help to get invitations sent your way that you are more qualified for.
Instead of one-word open-ended answers, add a few sentences in to let market research companies know as much as they can about you.
Survey sites have special algorithms that they use to pool people for surveys.
They comb profiles for keywords and specific answers in their profiles.
So, the more detailed you make your information, the better your chances that the site's robots will choose you out of the pack!
Keep It Updated
Don't forget to update your profiles whenever you can.
Some people choose to check their profiles once every six months, while others check back every couple of months to double check everything.
Some survey sites even make this easier on you by sending you an email reminder every few months just to check your profile to make sure everything is correct.
I make it a point to check mine once every quarter (ever three months).
It's easy to forget to change your information to reflect your new job or higher income, so making it a routine makes sure that you're consistently keeping the right information in your profile and not subjecting yourself to trying to qualify for surveys that aren't relevant to you.
If you keep things updated, then you will have a better chance at being eligible for new surveys too.
Always Answer Profile Surveys!
You'll notice that, beyond your basic profile, most of these websites will ask you to answer profile surveys.
Some websites pay you for these, whereas others ask you to complete them for free as part of your profile.
Regardless of whether or not they're paid, you should still complete them.
The purpose of these surveys is to help cut your qualifying time by matching you with surveys that you should definitely qualify for.
The good news is that, most of the time, they won't take up a bunch of your time.
And, they're usually fun because they're all about you and the things you like to do!
You'll answer questions about the things you like to shop for, what your hobbies are, and what movies and TV shows you watch on a regular basis.
You might also answer questions about what your kids like to do for fun if the site is one that sometimes lets kids participate in surveys with their parents.
You can usually go back and adjust your information in these questionnaires every few months, just as you would your basic profile.
It's a good idea to get in the routine of doing that when you check and update your profile so that you always keep your likes, dislikes, and preferences up to date.
Conclusion: How to Qualify for More Surveys
Filling out your profiles to the best of your ability will only lead to good things for you. This is the easiest way to get more invitations to higher paying surveys.
It helps to protect you from fraud, and it also makes sure that the invitations you get are relevant to you. You won't be bothered with invitations to surveys that you have no interest in.
That alone is reason enough to take your time filling out profiles. This is one of the most important steps to successfully taking surveys for cash.
It really sets the stage for the rest of your experience with the site you choose. Don't forget, adding more details leads to more money!
Similar Posts:
Get Money: Cash In!
Renowned Swagbucks delivers what you need: More rewards, more money! Watch videos, take surveys, shop and more to earn Extra Cash. 100% free to join!