There are two terms that you'll hear about a lot in the world of online surveys: disqualification and screened out.
Need Easy Extra $250+/Month For Free?
They both can be somewhat interchangeable, and they both cause a lot of annoyance for people who love to take online surveys for cash.
In this post, we're going to talk a little about both – how they are similar and different – but we're going to focus mainly on getting disqualified from surveys, what it means, and what you can do to avoid it.
If you want to learn more about getting screened out of surveys, you can check this post that explains it in detail.
Other than being screened out, being disqualified is the most frustrating risk that comes with taking online surveys.
They sound similar, and they also end the same way, with no reward. First, let's take a look at their similarities and differences so that you'll understand the two terms better.
Screened Out vs. Disqualified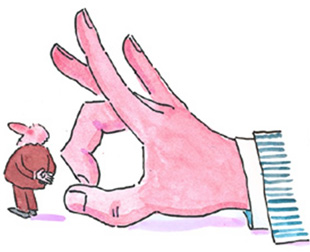 Getting screened out and getting disqualified from online surveys are similar processes in many ways:
They both make you ineligible to finish a survey
They usually end in you using your time for no reward
The circumstances that screen you out or disqualify you may or may not be within your control
Your profile plays a huge factor in both of them
They can make or break your experience with different survey panels
There is a slight difference between being screened out and being disqualified though.
Getting screened out typically means that your information didn't qualify you to take a survey.
In most cases, you simply may have been too late responding to your invitation, and your demographics have already been filled.
In other cases, you get screened out because your demographics just don't match what that particular survey needs.
This can happen when your profile isn't filled out completely or accurately, so the survey site's algorithm matches you with the survey thinking you'll be a good fit.
Once you fill out the initial questionnaire for the survey, however, it determines you're not a good fit based on your responses.
This is why it's super important to fill out your profile as completely as possible before you start taking surveys!
When you get screened out, you won't have the opportunity to continue on to the full survey, which usually means you won't get a reward for your time.
Some websites do still offer a small amount of cash, points, or even a sweepstakes entry to reward you for taking the time to try to qualify, but most don't give you anything even if you spend ten minutes answering screener questions.
Disqualification is slightly different.
When a survey tells you that you didn't qualify, it's usually because something in the way you answered questions didn't work.
In other words, it's often (but not always) the result of user error.
Some of the reasons you may be disqualified from a survey include:
Want More Money?
Pinecone Research, a leading name in online survey panel honesty, absolutely guarantees $3 cash for every survey you complete!
Take advantage of their time limited New Membership drive and register NOW. Join today: 100% free!


You rushed through answering the questions
You didn't read the instructions or questions thoroughly
Your answers didn't match what you indicated in your profile
The survey site's algorithm indicated that you were being dishonest
The site picked up on fraudulent activity with your account
When you get disqualified, you also will not typically get rewarded, save for a few sites that will give you some small compensation for your time.
As you can see, there is a slight difference between getting screened out and getting disqualified.
When you're screened out, it's usually because your demographic isn't needed at that time.
When you're disqualified, your demographic could have matched what the survey needed, but some other issue prevented you from moving forward with the survey.
The Big Problem with Being Disqualified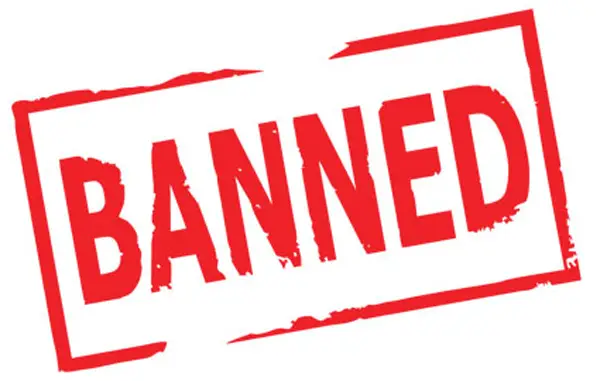 If you continuously get disqualified from surveys rather than getting screened out, the site is going to eventually figure out that something is going on that shouldn't be.
It's going to see that you're consistently rushing, not answering questions truthfully, or not keeping your profile updated like you should be.
Does that sound like a person it wants on its panel?
No!
The big issue here is that if you keep doing things to get yourself disqualified, then you could stop getting invited to surveys, or worse – get kicked off the panel completely.
However, you can usually get around being disqualified, and I'm going to tell you how.
Before it comes up though, once you have been disqualified there is nothing you can do to undo it.
The tips here will help to prevent you from being disqualified in the first place.
The Importance of Honesty When Taking Surveys Online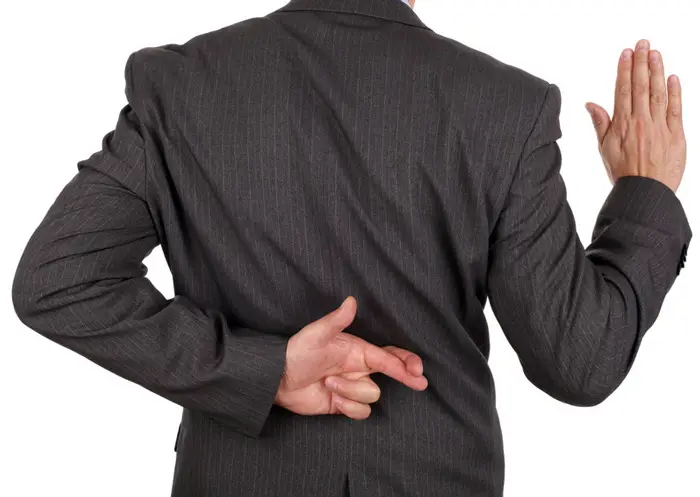 Honesty is a good thing.
Just like your family and friends like when you're honest, survey panels also like it when you're honest.
It makes their job easier.
Most of the time, being honest will also make taking surveys easier for you.
Think about the reason that market research companies want people to take surveys.
Surveys are there for research purposes. The companies that put them out want to know what real people think and do on a daily basis.
It helps them move forward with their products and services to make them bigger and better than ever.
They would be steered the wrong way if the people taking their surveys answered questions incorrectly because they were dishonest to try to qualify or just didn't take the time to read through each question.
Sure, it's great to take online surveys because of the money and rewards you get for them.
The problem is that if that's the only reason you're taking them, you probably won't be a very valuable panel member to the companies who ask for your help through the surveys they give you.
Remember that you're getting paid to help these companies!
The reward you get for each survey is essentially your payment thanking you for your help.
If you're not taking the time to be honest and thorough in each survey, then you're getting paid to be fraudulent, which isn't fair to the companies shelling out the money to conduct the surveys and pay you.
Get Money: Cash In!
Join Opinion Outpost, one of the few faithful and honest survey panels and earn cash and gift cards for your opinion. Stack your points and redeem them: Simple! No hidden fees and completely free!
Honesty is key in the online survey world.
Although you should be honest in all your answers and survey activities, there are a few things you always want to be honest about when you take a survey:
The first thing you want to be honest about is your location. Your location won't change by 500 miles and then back again every other night and the panels know this.
Don't try to say you live somewhere else thinking that it will help to get you more invitations.
It will not.
Being honest about your location is the best thing you can do here.
If your profile says you live in Arkansas, but a survey starts asking about Georgia attractions, don't say you live in Georgia just to qualify.
The site's algorithm will likely pick this up and you will automatically be ineligible to complete that survey.
You basically just wasted your own time trying to qualify for something that didn't make sense for you to qualify for!
Another thing you need to be honest about is your personal information. There are a few reasons you should do this.
First of all, the survey panels don't like it when you give inconsistent answers to anything. This is especially true when it comes to your personal information.
Survey panels have algorithms in place that check the information you give against your profile information.
This is to make sure that you're answering questions accurately without rushing through.
They also pay special attention to this because they are responsible for the security of any personal information you give them.
If there is a problem, they have to face the consequences. When you give accurate information about yourself, it's easier for the site to protect YOU against fraud!
Think about it: You answer questions about yourself in your profile. Those answers are 100% accurate.
Someone else hacks into your account and tries to take surveys in your name.
Since they don't know how you'd answer the screener questions for the survey, they'll mostly be wrong.
The site will likely disqualify that person, but it can also keep people away from your rewards when they're being fraudulent.
Another reason sites watch closely here is to ensure that the right crowd is getting the right invitations.
They don't want to be guessing when they send out invitations. They need to know who is getting what.
One more thing to answer honestly is your activity information, like questions about your job, interests, and hobbies.
A lot of surveys focus on the things you like to do or what you do on an everyday business because they want to know more about the people answering.
They're also searching for the right demographics needed to answer questions about their product or service, so giving the right information here is key to qualifying for the right services.
Is it Okay to Stretch My Answers for Surveys?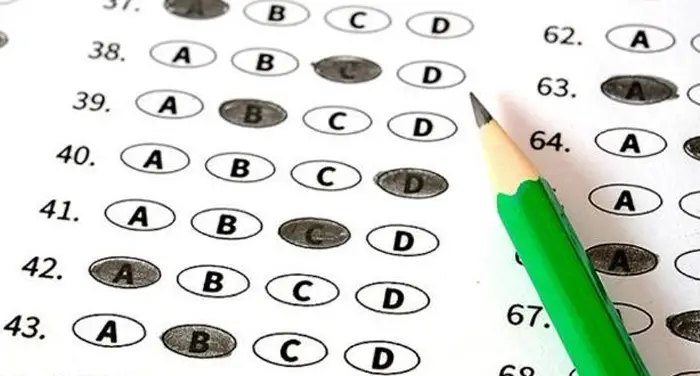 Notice how I said stretch, not lie.
I do not condone lying or anything like that.
The trick is to know the right way to think about what you've done and what your interests are.
I have to let you in on a little secret.
The survey panels don't like people who take surveys specifically for the money.
They use the cash rewards as a thank you for your time for participating in surveys, but they're hoping to attract people who love taking surveys for the fun of it too.
The thing is that they want to reward people who deserve it – the people who take their time and answer questions correctly.
Some questions are kind of broad, though, which can lead to a wide variety of responses depending on who answers them.
For example, one question you will see often is "Have you taken another survey recently?"
The panels don't like to keep hitting up the same people for opinions. If you answer yes to this question, then you have a fair chance of being disqualified.
However, recently is a very subjective term.
Recently does not necessarily mean today, this week, or within the past hour. It all depends on how you see things.
One person can see "recently" as the past few hours or days, while others will think of it more as within the last month.
I think you know where I'm going with this.
Another example is when a survey asks you whether you work within a specific industry.
If you tell them you work for or with a marketing agency, for example, you will be disqualified.
I know that the answer they are looking for is no.
With these types of questions, it's really important that you use your best judgment and answer as honestly as possible because the market research company conducting the survey is obviously looking for a specific demographic.
If you lie and say you don't work in that industry when you do, then you may be able to make it through to the full survey for cash, but you're not doing the company a favor by fibbing.
It's up to you to weigh out the pros and cons, but it's important to remember that you're getting paid for your honesty, not to snatch up every survey opportunity that comes your way.
Keep Your Profile Updated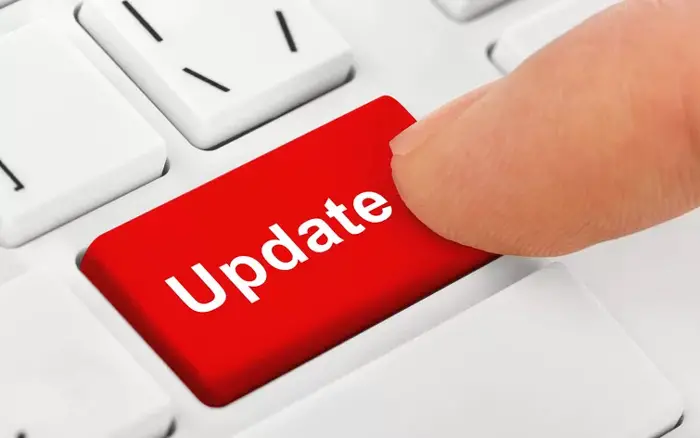 I mentioned the importance of staying true to your survey panel profile information when you answer screener questions.
It's equally as important to keep your profile updated by checking it every few months.
If you only check your profile once a year, there's a good chance that the information won't be current and accurate.
A lot can change in a year, and you may not remember that you have different information in your profile that doesn't match your interests now.
That can automatically get you disqualified from surveys.
Make it a point to check your profiles for accuracy every three or four months.
This simple trick can save you a lot of headaches spending time qualifying for surveys only to be told you can't make it through to the full survey for cash.
Another Important Tip to Avoid Disqualifications
The last tip I have for you is probably the most important.
You need to be detailed with the answers you give once you get past the screener questions.
Screener questions are the ones you always have to go through before you get to the real survey.
The answers to these questions will determine whether you move onto the full survey or not.
By giving detailed answers to the real questions, you are basically making your response more valuable to the panel.
This will not only prevent you from being disqualified, but it will also lead to more invitations.
I'm sure you know by now that better invitations lead to bigger paydays.
Survey panels want to see that you're giving each survey your best effort.
Stay away from one-word answers when you have an open-response question because it's a surefire way to get disqualified from taking the full survey.
Shoot for at least a couple of sentences to prove that you're reading each question thoroughly and taking your time to provide thoughtful, detailed responses.
[wps_conclusion-without-button title="Wrap Up" style="card-success"]
Again, I am not condoning or encouraging lying.
That being said, I do encourage you to be creative and thoughtful when going through the survey process.
If a question is subjective, use your best judgment to determine how you should answer it.
However, straightforward questions warrant no reason to lie. Being honest will not only give you a better chance at more invites in the future, but it will also show the panel that you're a trustworthy and valuable member.
You should also answer all survey questions to the best of your ability.
Be as detailed as possible!
If you've been paying attention, then you know what to do to qualify for surveys that are a good match for you.
With the tips you've learned here you shouldn't have any problems avoiding disqualification when possible.
[/wps_conclusion-without-button]
Similar Posts:
Get Money: Cash In!
Renowned Swagbucks delivers what you need: More rewards, more money! Watch videos, take surveys, shop and more to earn Extra Cash. 100% free to join!