One of the questions I hear a lot is, "How can I keep my information safe on survey sites?"
Need Easy Extra $250+/Month For Free?
It doesn't surprise me that people are worried about this.
If you look at some survey panels, they don't necessarily look legitimate or very dedicated to protecting the privacy of their members.
If they look that way, there's a good chance they're not dedicated to doing that at all because they're probably scams.
Unfortunately, some "panels" prey on people like you who want to make some cash online.
They know that some people are desperate to make quick money, so they disguise themselves as a legitimate survey panel to get people to join.
It's a smart idea for them, but it hurts people interested in actually taking surveys.
It's more important than ever to stay safe on the internet because new scams creep up all the time.
I hope this post will give you some helpful tips to know what to look for and avoid when you're on the hunt for a new survey panel to join.
Are Survey Websites Safe?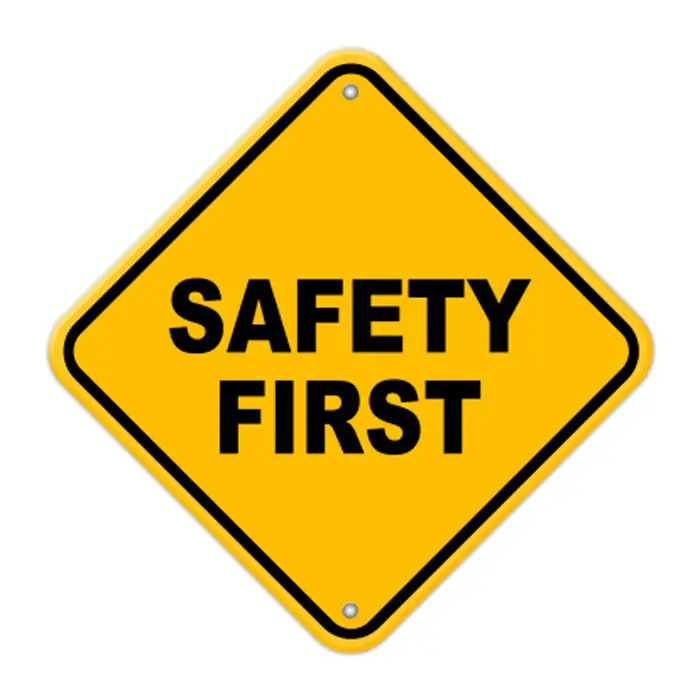 I'd be lying if I said that there aren't a lot of scams in the online surveys industry.
It's probably one of the biggest scam-filled industries.
With that being said, I don't mean to say that online surveys are all scams.
I've used several survey panels myself for years, have gotten paid on time, and haven't had to deal with privacy issues from those panels.
I also have been duped by some others in my beginning stages because they appeared to be legit and weren't.
You live and learn, and I've learned a lot over the years about what to move forward with and what to avoid.
Yes, survey sites can be totally safe.
They can also be littered with scam artists that want to steal your personal information and make you think you're going to get paid when, instead, you waste your time taking surveys for free.
Online surveys are a great way to make some extra money, but only if you know how to find legitimate panels that do what they say they'll do: keep you protected and pay!
That's exactly why I wanted to write this post.
I'm tired of seeing unsuspecting people falling victim to scams when all they're trying to do is earn some extra cash for themselves or their families.
Want More Money?
Pinecone Research, a leading name in online survey panel honesty, absolutely guarantees $3 cash for every survey you complete!
Take advantage of their time limited New Membership drive and register NOW. Join today: 100% free!


Safe Survey Tips
Before you ask, "Is Survey Junkie a scam?" check out the following tips that will help you distinguish between legit and scam survey sites.
These tips will keep you safe when taking surveys online and will help you determine trustworthy panels.
1. Fill Out Your Profile and Profile Screeners
Most people see their survey profiles as something that is required to sign up, rather than something that can protect them.
It is a requirement to fill out your profile, and some sites do require you to fill out a few profile questionnaires before you can take surveys.
But, your profile also keeps you safe!
When you have a complete profile with as much detail in your responses to questions as possible, it will be harder for someone else to hack your account to try to steal your rewards.
Survey panels use the information in your profile to compare it with the information you supply in qualifier surveys.
If someone hacks your account and tries to take a survey in your name, they probably won't answer questions the same way you would.
This sends a red flag to the survey panel, and that person will probably get disqualified and not be able to continue taking that survey.
So, the more information you provide in the beginning, the better your chances of securing your account and keeping cheaters and stealers away.
2. Don't Give Too Much Information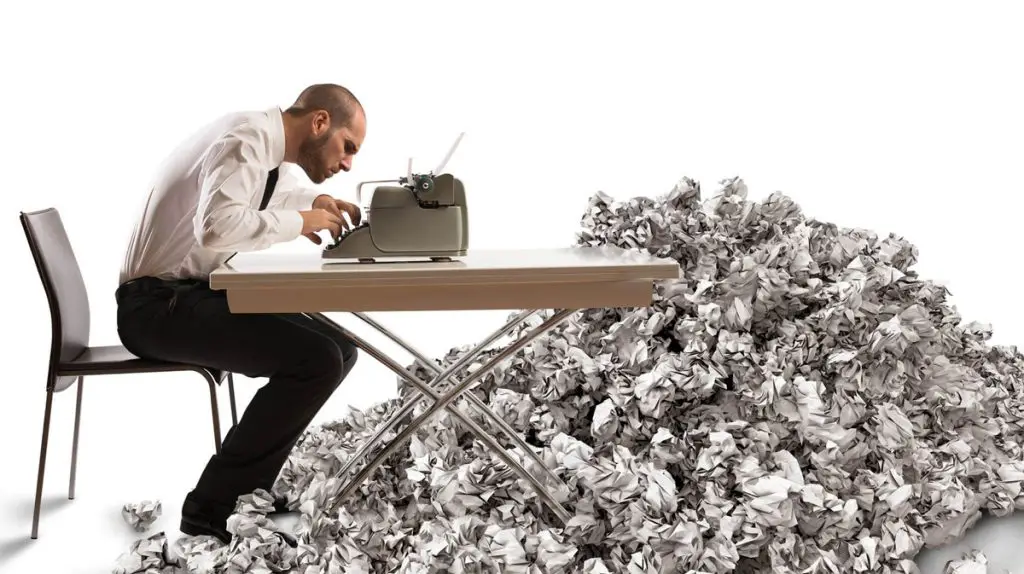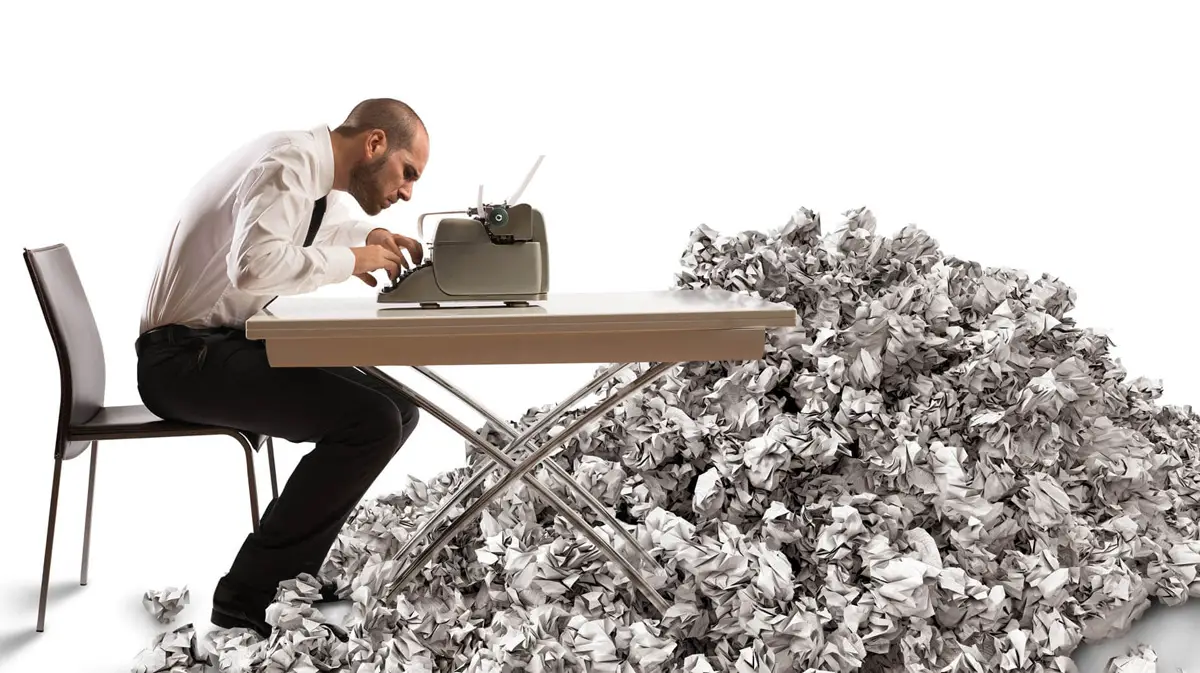 However, you don't want to give too much information.
I know, that sounds confusing!
What I mean by this is that you don't want to give out personal information that a legitimate survey site will never need from you.
This can include personal data like:
Your social security number
Your bank account numbers
Credit card information
Your driver's license or car registration information
Personal information about your children or others in your family
Detailed information about your place of employment
In other words, if a site seems to be getting too personal, it's a sign of a scam.
You should never feel uncomfortable giving out requested information, so if anything makes you feel that way, stop answering the questions immediately.
3. Make Sure You're Doing Legit Survey Jobs
The very first thing you should do when you come across a survey panel you're interested in joining is learn more about it.
You don't want to waste your time on anything that isn't legit.
In most cases, you can figure out what's real or fake by browsing the site.
Spend time looking through Frequently Asked Questions (FAQ) sections.
Learn about the payment methods, how soon you can expect payment, what's required of you as a panelist, and anything else you want to know.
You should also see if the site has a contact page.
A legitimate survey panel will always provide a way for its panelists to get in contact with customer service, whether its by email, phone, or live chat.
4. Research Using Legitimate Sites
After I browse a site, I also go one step further with my research by looking up reviews from people who've used the panel.
In some cases, a site may be so new that you can't find any information about them.
Get Money: Cash In!
Join Opinion Outpost, one of the few faithful and honest survey panels and earn cash and gift cards for your opinion. Stack your points and redeem them: Simple! No hidden fees and completely free!
I'll be honest: In this case, I'd avoid the site altogether.
I like reading what people have to say. If several people have a similar experience, it's likely that I'll have that experience too.
Check sites like the Better Business Bureau, Consumer Reports, RipOffReport, and Truspilot.
These are legitimate review websites where customers can state their real opinions of survey sites.
5. Read the Privacy Policy and Terms of Service
If everything has checked out so far on the panel's site and reviews seem to be okay, the next step to take is reading the panel's policies.
The Privacy Policy and Terms of Service are crucial pieces of information for any legitimate business to have.
You should be able to find them easily, usually in the header or footer of the site.
Can't find them after digging around?
That's a good sign to avoid the panel.
If you do find them, spend time reading through them.
Yes, they're long, but they're long for a reason.
These policies detail everything you need to know about how the site uses your information and the rules you need to abide by.
Specifically, look for information regarding selling your information to third parties (a big no-no to avoid!) and how the site protects your personal data.
6. Look for Trust Elements on the Site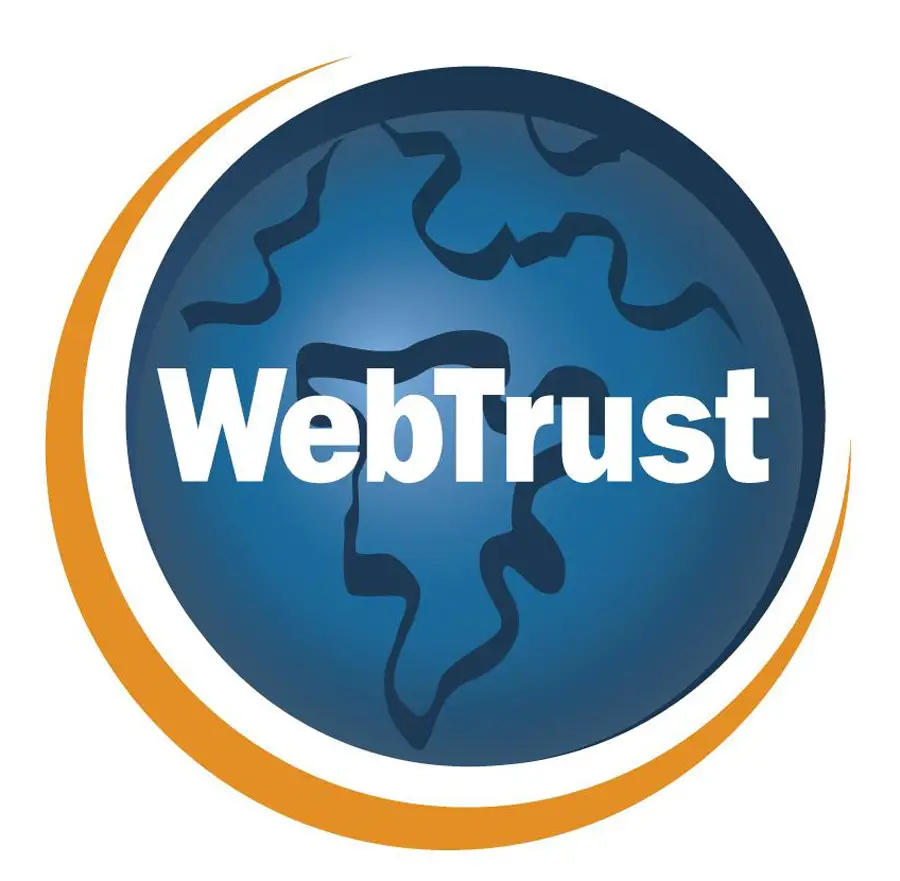 There are some other "trust elements" you can look for on survey sites that can help you determine whether they're legit.
A trust element is anything that makes the site more trustworthy.
For example, an important one is that a site has a level of security that keeps your information encrypted.
You can usually determine this by looking at the URL. If it has "https:" instead of "http:" before the URL, then it has a security certificate to help it encrypt your personal information and data.
Some sites also register with certain companies to prove their trust and display their registration tags on their sites.
Look for things like the WebTrust or TRUSTe seals.
But, always visit the respective sites to look up the company because it can be easy for sites to steal the logo without actually registering.
7. Stay Away from Sites That Repeatedly Say They Aren't Scams
I've come across several sites that look completely legit until I start reading their messages on the site.
If they consistently say things like "We're scam-free!" or "Don't worry about scams here!" then they are probably a scam.
Legitimate sites know they pay members and protect their information like they're supposed to.
They don't try to prove it by constantly reiterating that they're not scams.
Scams have something to prove, though, which is why they try to trick people into thinking they're legit by stating that they are.
8. Get All Payment Information Before Joining
I briefly mentioned before that you should read through the site to learn about its policies and how it all works.
One of the things you'll want to pay close attention to is the payment information, like how often you'll get rewards, how much you get paid for each survey, etc.
If you can't find clear answers on the site as to how you get rewarded for your time, then I suggest moving on.
Legitimate sites will at least give you a range of payment per survey because your exact payment typically depends on the survey length.
You should still be able to learn about how much you can expect to make, how quickly you can get payment, and what rewards are available.
Don't sign up until you have all the information!
9. YOU Don't Need to Pay!
Remember that a survey panel pays YOU for your time.
You should never, ever have to pay the panel to participate.
If you see any type of wording before or after you join that hints toward you needing to spend money on credits or points to participate, then you're not part of a legitimate survey panel.
These scams can not only take the money you authorized but may also end up stealing your credit card information to make unauthorized purchases.
Again, this goes back to never giving a survey site your payment information for any reason.
The most you'll be asked for is your PayPal email address, so PayPal payments can get to you.
10. You Don't Need to Download Software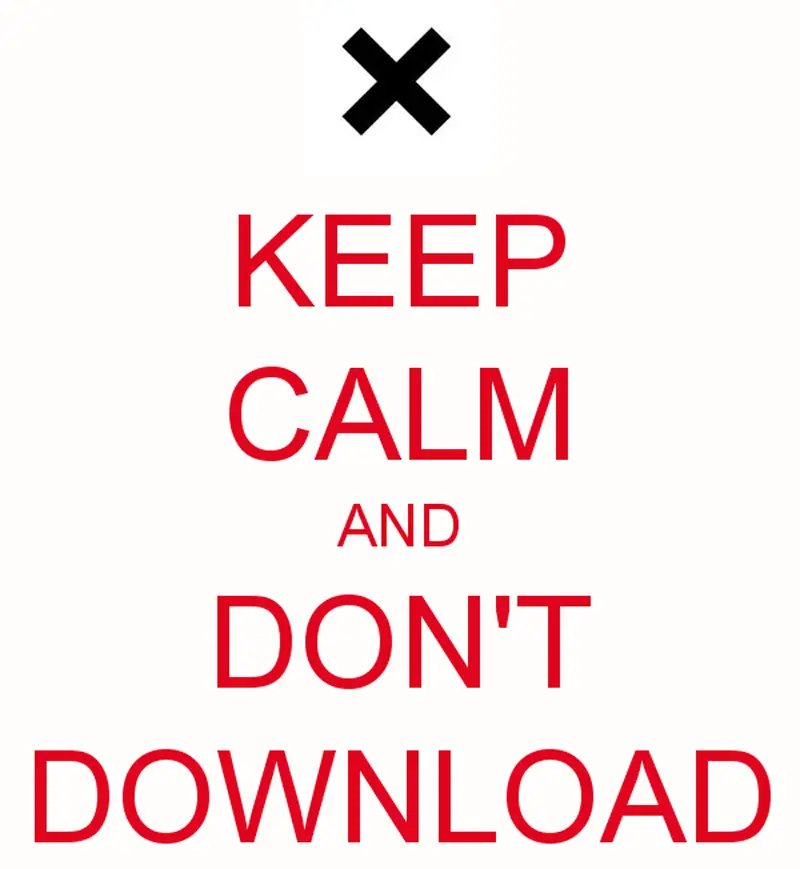 Another thing you'll never need to do to participate on a survey site is download software, with the exception of some panels that have related apps for mobile surveys and tracking.
However, the reason for those apps will be clearly outlined by the panel.
You shouldn't need to download software on your computer, though, to be able to take surveys.
This is a sign that the panel is trying to steal information from you and could wind up putting viruses on your computer or even gaining access to your bank accounts.
11. Avoid Panels with Get Rich Quick Terminology
You came across a site that says things like, "Make $500 today!" or "Quit your job in a month!".
I hate to be the bearer of bad news, but it's nearly impossible to make a living from online surveys or make hundreds of dollars in a day.
This is one of the biggest signs of a scam.
Legitimate survey sites won't promise you the world, but instead will offer more realistic information about what you can expect from your participation.
12. Don't Give Others Your Account Information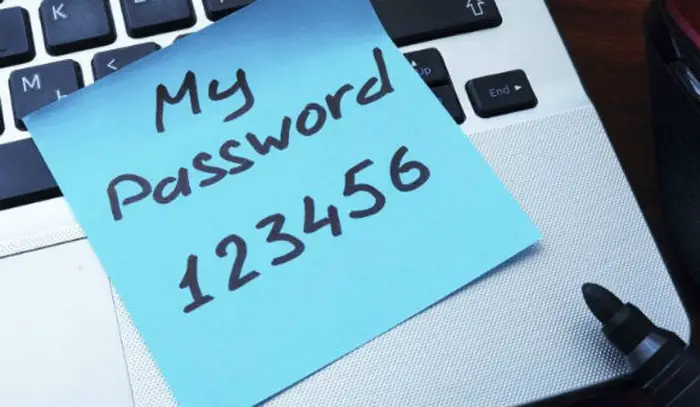 I have a passworded note on my phone with all of my survey site information, like usernames and passwords.
I don't give this information to anyone!
Even if you let people you trust the most have access to your account, you're setting yourself up for easy hacking in the future.
Not everyone will be as careful with your information as you are.
That person you trust could save your information in her browser.
Then another person in the home uses the browser and immediately has access to your account without needing to know your password.
See where I'm going with this?
Keep your information private to reduce the risk of an unauthorized person gaining access to your account and stealing your rewards.
13. Don't Click on Ads Disguised as Surveys
Be super careful about what you click on in your email.
Some scam sites will send out emails that look to be from a legitimate survey panel, possibly one that you're already a member of.
However, inside they'll contain ads that look like survey invitations but really aren't.
When you click on them, you might end up at a scam website or downloading something that puts a virus on your computer.
Always check the sender's email address before clicking anything in your email.
Make sure you whitelist trusted panels, so they move to your inbox and mark scams as spam to your email provider.
[wps_conclusion-without-button title="Conclusion: How to Take Safe Online Surveys for Money" style="card-success"]
Now, go out there and take some real surveys for money using trusted panels!
A couple of my favorites are Pinecone Research (review) and Toluna (review).
They're some of the longest-running panels on the web, and they're the real deal.
They pay, they have fun surveys, and they make their members feel important!
I definitely recommend trying them out, but now you'll also know how to weed out possible scams with the helpful tips above.
[/wps_conclusion-without-button]
Similar Posts:
Get Money: Cash In!
Renowned Swagbucks delivers what you need: More rewards, more money! Watch videos, take surveys, shop and more to earn Extra Cash. 100% free to join!