In my years spent taking online surveys, I've seen some great survey panels and some not-so-great survey panels.
Need Easy Extra $250+/Month For Free?
How do I distinguish between the good and the bad? Here are some of my criteria for a good survey panel:
Pays fairly per survey
Pays on time
Low disqualifications/screen-outs
Frequent survey opportunities
Legitimate market research company with years in the industry
Helpful customer service
Low payout amounts
The last one I mentioned is actually one of the most important factors in my consideration of whether or not I stick with a survey panel.
Why does it matter how high the payout amount is as long as you get paid?
I can understand why some people might question that.
Everyone is different. Some people won't mind having a high amount needed in their accounts to get their cash.
Personally, I do mind. I like having consistent payments every month from taking surveys.
It helps me have a regular flow of extra cash, which makes me feel like I'm actually getting rewarded for my time.
Some survey panels require you to have $25 or more in your account to get a payment, while sites like Survey Junkie only require $10 or less to cash out.
What site would you rather be a member of?
The truth is that you can make money with PayPal, no minimum cashout required, if you find the right survey site.
This post will show you where to go so that you can stop waiting around to get rewarded for your time and start making more from surveys every month.
Why Do Some Sites Have Such High Minimum Payout Amounts?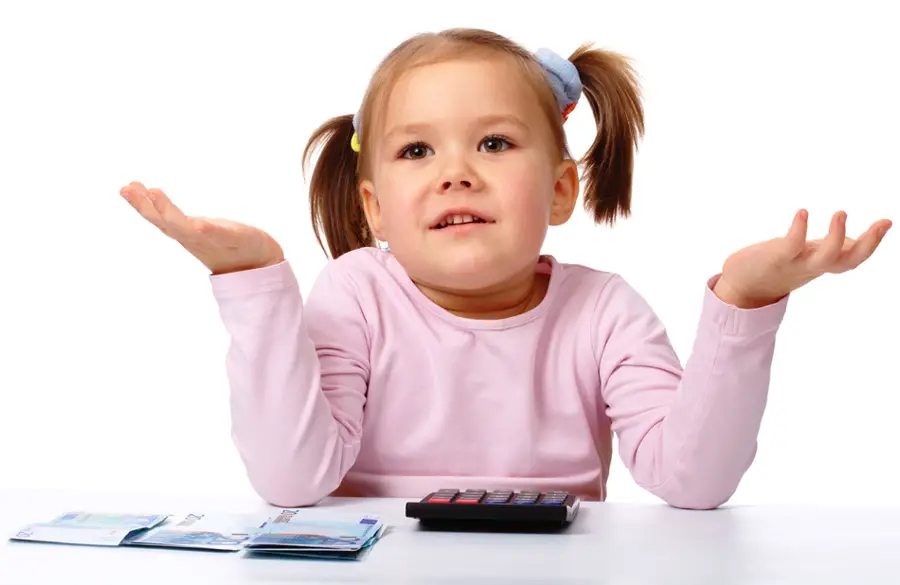 If you've been taking online surveys for some time now, you'll notice that each panel creates its own rules.
That's fine – they're entitled to do so.
One of the rules each panel has to make is how much members are required to have in their accounts before they can redeem their cash or points for a reward.
Each panel can set a different number.
I've seen panels let members cash out with just $1 or more, and I've seen others that require $100 (seriously!) before a member can get a gift card or cash.
Some panels choose to make their minimum cash out amounts higher than others to ensure that members stick around and keep participating.
They believe that if they set a high goal for members to work toward, they'll be more likely to keep taking surveys to reach that minimum payment threshold.
That's good for the survey panel, but it's not a great way to reward panelists for participating in its surveys.
Want More Money?
Pinecone Research, a leading name in online survey panel honesty, absolutely guarantees $3 cash for every survey you complete!
Take advantage of their time limited New Membership drive and register NOW. Join today: 100% free!


Honestly, I think the panels that set their minimum payments high don't have the best interests of their panelists at heart.
The Problem with High Payouts
Aside from being inconvenient to panelists who don't want to wait forever to get their first payment, there are some other cons to joining a panel that has a minimum payout amount higher than $10.
Inconsistency
One of the reasons I love taking surveys online is that I get consistent payouts.
Since I take surveys actively and as much as possible, I rack up a decent amount of points and cash with the panels that I participate in.
The problem with high payouts is that you can't rely as much on a consistent payout schedule.
With a low payment threshold, like $5 or $10, it's more likely for you to earn enough from surveys to cash out every month, or even every couple of weeks.
At the same time every month, I go into each of my accounts and hit the cash out button so that I can get payments right around the same time every month from all my survey panels.
It's easier for me to keep track of everything I make this way instead of having to wait until I earn $25 from one panel and $30 from a different site.
I'm almost guaranteed to hit $5 to $10 with the sites I participate in, so this gives me an easy way to make some consistent side income.
Rewards Might Expire Before You Use Them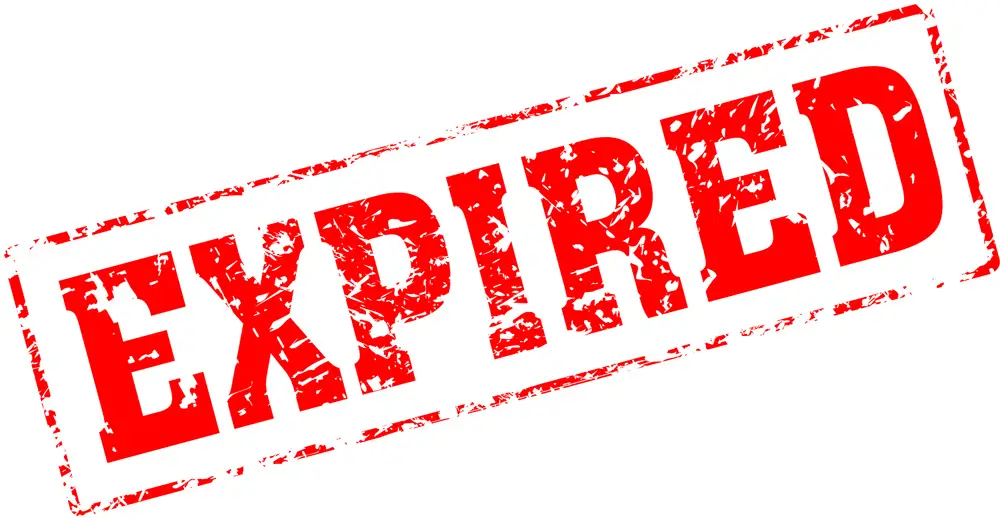 Some panels have expirations on the points or cash you receive from surveys.
When they couple an expiration time with a high cash out amount, you're almost guaranteed not to receive your payments before your points expire.
Most sites that have an expired points clause make your rewards expire 12 months after you get them.
That may seem like a long time, but if you rarely get survey invitations from that site, you may never reach the $25 or more minimum payout the site requires.
The points you earn will expire, forcing you to start all over again.
You'll Get Bored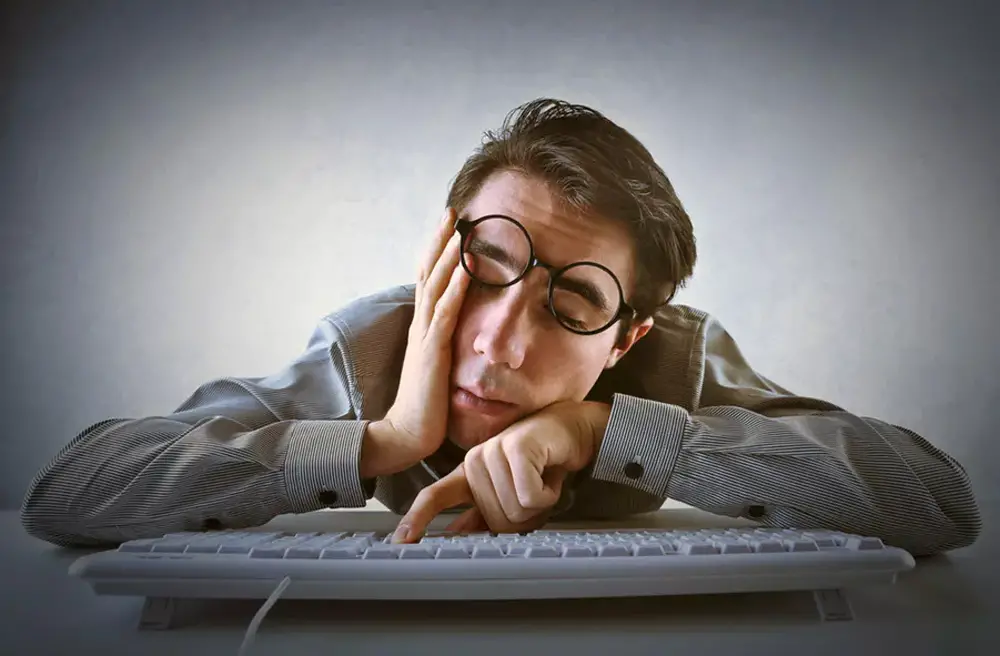 When I first started out with survey sites and didn't realize that low minimum payouts existed, I was a member of several panels with high minimum cash out amounts.
What I found was that I got incredibly bored with taking surveys with that panel quickly because I never felt like I was rewarded for my time.
It's human nature to want to be rewarded for the time and effort it takes to do something.
No one wants to work for free, and online surveys shouldn't make us feel like we are.
But if we're constantly taking surveys and not reaping the benefits, that's basically what we're doing.
Even though the balance in your account keeps going up with every survey, if you rarely get the cash sent to PayPal or a gift card emailed to you because you need $50 in your account before you can get it, you'll start feeling like you're not appreciated.
If you're like me, you'll get bored long before you ever receive your first payment and stop using that panel, wasting all the time you took taking surveys.
Potential Scam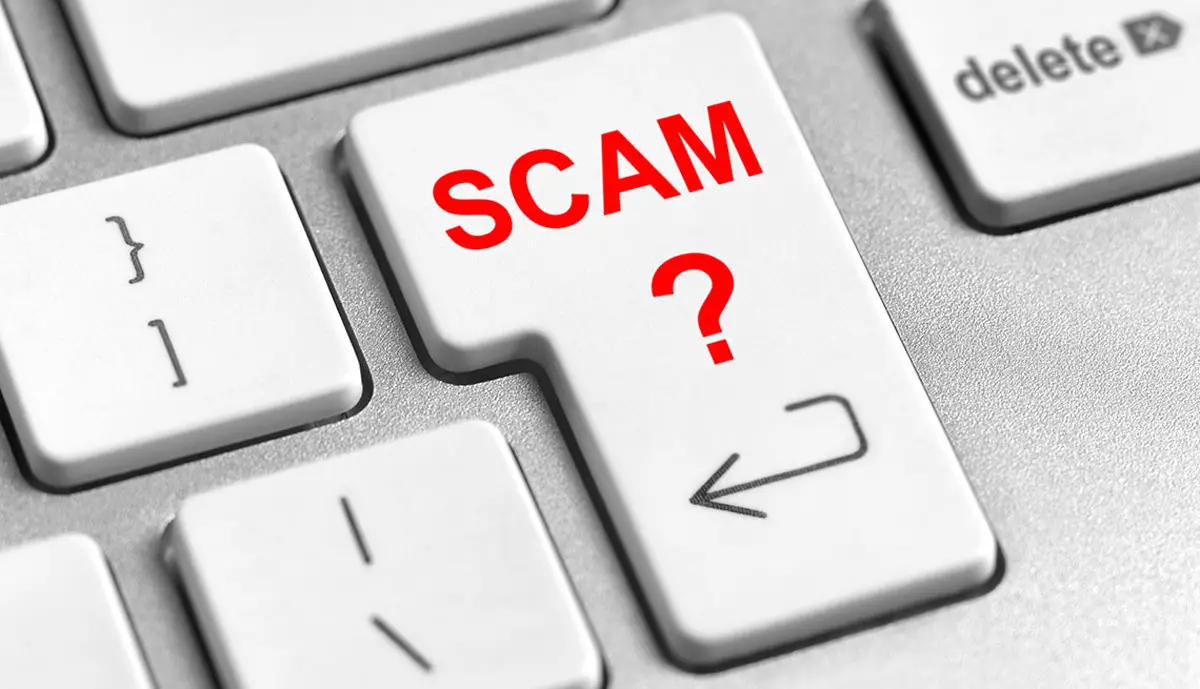 The worst-case scenario with survey panels that have high minimum payouts (like $50 or more) is that they could be scams.
Just to be clear, I'm not saying that they all are scams just because they have a high cash out amount.
There are several panels out there with $30 or higher payout requirements that have plenty of payment proofs floating around, and I've even successfully used some.
But the ones that turn out to be scams often are the ones with difficult-to-attain payouts.
Get Money: Cash In!
Join Opinion Outpost, one of the few faithful and honest survey panels and earn cash and gift cards for your opinion. Stack your points and redeem them: Simple! No hidden fees and completely free!
Imagine spending months taking surveys, working your way toward a $50 payout.
You finally reach it six months later and cash out for your chosen reward.
A few days later, you check on your payment, only to be told that your account has been closed without warning.
This happens. I've seen it happen to others!
It's almost impossible to keep scams off the internet, and the online survey industry gets hit hard with new ones all the time.
If you come across a survey site with a high cash out amount, it's a good idea to research that site.
Look for proofs of payment by panelists and search for online reviews from people who have used the site.
The Better Business Bureau, Trustpilot, and Reddit are all good sources for finding out more about a site and whether or not it pays.
Read more: Stop the Scams: Recognizing and Avoiding Fake Surveys Online
No Minimum Payout Survey Sites
The following sites either have a super low payment that you can get right after taking just one survey (making them just about as good as a no-minimum site!) or they have no minimum payments at all!
Pinecone Research is not only, in my opinion, one of the best survey panels on the web, but it's also one of the most reliable in terms of payment.
You'll get $3, at least, for most surveys on this site.
You can cash out with at least $3 in your account for a check or PayPal cash, which you'll make from just one survey.
So, technically, you don't have to wait at all to request your payment!
Your first $3 will automatically come as a check to verify your mailing address, but after that, you can choose your reward type.
Read more: Pinecone Research Review: Why It's the Best or Is It?
Surveys with this panel take about 10 to 20 minutes to complete, on average, and usually, pay you $1 or more.
This panel is a little different in that it sends your surveys via snail mail instead of through its website.
The benefit is that you'll also receive your money for each survey through the mail when it sends your survey!
You won't have to wait at all to get your money.
If you decide you don't want to complete a survey, you can keep the money, and Consumer Opinion Institute will just deduct that reward from your next survey's payout amount.
Darwin's Data is a survey site that pays for each survey with a $25 Tango gift card.
Tango gift cards are one of my favorite rewards because you can turn them in for a different gift card to your store or restaurant of choice.
Every survey will pay the same amount, and you should receive your gift card via email within three business days of successful completion of the survey.
DollaPal is a website I recently came across and haven't yet tried it, so do your due diligence with this one!
Still, I thought I'd mention it because it's one that has no minimum payout.
It might be worth it for you to take a survey or two, try to cash out, and see what happens.
According to the site, DollaPal pays via PayPal within a week after cashing out.
Mindswarms is a unique type of survey site because it requires its members to take video surveys rather than online surveys.
When you complete a full survey of 7 questions, you'll get $50 paid automatically via PayPal within 24 hours after your survey is accepted.
There are no minimum payouts, and you don't even have to request a payment. Mindswarms takes care of it all for you!
Low Payout Survey Websites
When I think of a low payout survey website, I think of one that lets you cash out with $10 or less in your account.
The following sites have minimums that range from $1 to $10!
InstaGC is more of a rewards site than a survey site, but it does offer surveys as a form of making money.
The site has over 350 gift card options to choose from, and many of them let you cash out with as little as $1 in your account.
Read more: InstaGC Review: Can You Really Earn Like They Say?
This survey website only requires you to have $1 in your account, which you can make from just one survey here.
You can also sign up for SavvyConnect, the mobile app that collects data about your phone and internet usage for market research purposes, for an extra $5 a month!
Read more: SurveySavvy Review: Is It One Of The Best Survey Panels?
PrizeRebel has offers PayPal, Dwolla, iTunes, Amazon, and other rewards for as little as $2 in your account.
There are over 500 gift cards to choose from here, so you'll definitely be able to find something you love.
I've used Toluna for years now, and one of the things I love most about it is that I can get my reward with as little as $5 in my account.
You can choose from PayPal cash or emailed gift certificates.
Read more: An In-Depth Toluna Review: Should You Believe the Hype?
E-Poll has frequent, fun surveys on a variety of topics, like pop culture, politics, and household shopping.
Most surveys give you 500 to 1,000 points each, and you'll need 3,750 ($5) to cash out.
Prizes include Amazon gift cards, Walmart gift cards, and PayPal cash.
Read more: Epoll Review: Fun Entertainment Surveys or Big Scam?
This survey site has Amazon, iTunes, and PayPal rewards with as little as $5 needed in your account to snatch them up.
You'll also receive an entry into quarterly cash prize drawings every time you take a survey successfully.
Read more: Opinion Outpost Review: Is it a Great Ride or a Bandit in Disguise?
Consumer Village pays in tokens for surveys.
When you reach 500 tokens, you can cash out $5 with a check or an Amazon gift card.
The site also has charity donations available as a reward, or you can redeem points for sweepstakes entries for other prizes.
Read more: Consumer Village Review: A Great Company To Work With?
This site pays up to $10 per survey, depending on length, and you only need $8 to cash out with PayPal!
You can also choose an Amazon gift code or a reward from GCodes, but you'll need $10 to get one of them.
MySurvey has a huge catalog of gift cards to choose from, and you only need $10 in your account to get them.
Download the app for iOS or Android to take surveys on the go and make more money!
Read more: MySurvey Review: Can I Make Real Money Online?
Survey Junkie has been around for a while and continues to be one of the most popular panels on the web.
With just $10 from surveys, you can choose to redeem your rewards for PayPal cash or an electronic gift card.
Read more: A Complete Survey Junkie Review: Do You Know the Truth?
Choose from VISA, Amazon, PayPal, or bPay rewards with only $10 in your account.
This site partners with several other top survey panels, too, so there's usually never a shortage of surveys to go around.
Read more: Branded Surveys (MintVine) Review: Does It Live Up to The Hype?
Clear Voice Surveys isn't one of the most active panels, but with a low payout amount of $10, you can't really go wrong.
The site has Amazon.com gift codes, or you can also get your cash sent to your Payoneer account.
Paid Survey FAQs
Are they free to join?
Yes! Any legitimate survey site is going to be free to join. You should never have to pay to take free paid surveys. You should get paid for your opinions, not pay others to take them.
Do not ever join a survey site that asks you for money or your credit card information.
Why should I start paid surveys?
Why not?! If you have any spare time at all, why not use it to get paid to do surveys. Take that extra few minutes here and there to get paid for your opinion. If you have a lot of time on your hands to do surveys for cash, you can make even more.
It is easy work, only takes a little bit of time, and can make you a nice little bit of extra income.
Who can take surveys for money?
Pretty much anyone can take surveys for money. Different sites have different requirements for who they let do surveys for cash, but you can find sites for pretty much any age, country, or demographic. See these posts for more information:
19 Best Online Survey Sites Just for Teens 13 and Older!
8 Best Sites Where Doctors Can Get Paid to Answer Surveys
The Best 6 Get Paid To Sites for People All Over the World!
What kind of questions can I expect to answer?
When you know you are about to get paid to answer questions online, you begin to wonder what kind of questions to expect. Questions can be about all sorts of things, from politics to television.
The most common topics though include products. They usually revolve around the products you use, where you shop for them, and your opinion of them.
Are survey websites safe?
Some are, some are not. If you are wondering if certain survey websites are safe, you will need to do some research.
Come here, we have done most of the hard work for you: 13 Crucial Tips for Staying Protected When Taking Online Surveys
How to Start Making Money Taking Surveys
There is a method to the madness when it comes to taking surveys for money. You could just start, but if you take a little time to set things up and create a method and routine, you will be much more profitable.
Generally speaking, sign up for as many sites as you can, set up a separate email account for surveys, and set aside time each day to take surveys.
We have a solid, comprehensive quick start guide for you here: 9 Steps to Making Money with Online Surveys the Right Way – Quick Start Guide
How to Make the Best Profile for Survey Websites
Filling out your profile is a time consuming but very important first step when signing up for any survey site. The number one rule for creating the best profile for online surveys is to be honest.
Do not try to lie about demographics in an effort to get more surveys. It will not work.
Just be honest and answer all of the questions. The more questions you answer, the less time you will spend taking surveys that you do not qualify to complete.
Find out more at How to Make the Best Profile for Online Surveys & Why It's Important
How to Get Through Online Surveys
The greatest drawback to taking surveys for money is that surveys can be time-consuming, especially compared to the amount of money you make per survey.
You will figure out very quickly that the faster you can complete surveys the more money you can make. You will start to wonder how to get through surveys more quickly.
There is only so much you can do, but a few little tweaks, such as increasing typing and reading speed, can really help.
We have a lot more tips on this post: 9 Useful Tips for Getting Through Online Surveys More Quickly
How to Avoid Getting Disqualified from Paid Surveys
One of the most frustrating things about taking paid surveys is spending time on a survey and then being disqualified.
Sometimes it just happens, but if you want to avoid it as much as possible, there are a few things you can do.
First, fill out those profiles honestly and completely. Next, answer the survey questions honest. Last, pay attention! Don't go into autopilot mode when taking surveys. You are sure to get tripped up.
We go into more detail here Stop Getting Screened Out! Helpful Tips to Qualify for Online Surveys
and here How to Avoid Getting Disqualified (AGAIN!) from Online Surveys – Updated for 2020
How Do Survey Sites Pay?
Most survey sites pay in points for surveys. Then, you can cash in your points for a survey for gift cards, cash, or some other incentive. Some people only like to take surveys that pay cash.
Some are okay with surveys for PayPal, while others prefer surveys that pay cash through the mail. Sites like CashCrate and iPoll are a good place to start.
These posts offer more information about the various ways survey sites pay:
21 Best Surveys That Pay Through PayPal (and Pay Well!)
Top 10 Survey Sites That Will Still Mail a Check to Your Home
How to Take Surveys for Amazon Gift Cards (Plus 9 Sites That Give Them!)
Top 12 Survey Sites That Pay in Restaurant Rewards – Get Free Food!
These 13 Survey Sites Will Give You Free iTunes Money!
Which Companies Pay Cash Only?
There are very few survey sites that pay in cash only, but of the highest paying sites listed in this article, there are two. Pinecone Research and Vindale both only offer cash payouts.
There are, however, many that do not offer cash at all. It is helpful then to know which ones do offer cash payouts, even if there are other options. The following offer a cash payout option:
How Much Do They Pay?
The big question for many considering taking surveys for money is "How much do online surveys pay?" The answer is, it depends.
The first thing you should know is that no one is going to get rich or even make a living taking online surveys. Most individual surveys pay very little even.
However, if you do it right, in an organized, methodical manner, you can make some very nice side money taking paid surveys.
Find out more in our detailed post here: How Much Do Online Surveys Pay? The Truth, Revealed!
What's the Minimum Payout and When Will I Get Money?
Everyone wants instant pay. While there are no known surveys that pay instantly, there are those that pay faster than others.
Almost all of them, with the exception of Pinecone Research, require a minimum earnings balance before you can cash out.
Check out these links to find out more about fast payout surveys:
Get Paid Faster! 17 Best Survey Sites with No Minimum Payout or Low Payouts
27 Best Online Surveys That Pay Cash Instantly Via PayPal or Gift Card
How to Spot a Scam and Find Legitimate Surveys for Money
The world of paid surveys is replete with scams. It is very easy to fall into the trap of losing money in an effort to make money, and even easier to give out your information and receive nothing in return but a ton of spam.
While nothing is guaranteed, there are some tried and true ways to spot a survey scam. Look for these red flags:
A website that is incomplete or poorly put together
Spelling and grammar errors
No contact information listed on the site
No terms and conditions or privacy policy link
A request for payment
A request for credit card information for any reason
Remember that a site can look completely legit, real in every way, and still be a scam. That is why it is vitally important that when you are looking for online surveys that pay, you do your own research.
Look for reviews from others who have used the site, and look for their file on the Better Business Bureau's (BBB) website.
The BBB is always my first stop when researching the best sites to take legitimate surveys for money. Some sites do not have a file, but if they do, you can find out a lot of information.
There is more information about how to recognize fake surveys at this link.
Can I Use Survey Apps to Earn Cash?
There are some sites that offer online survey tools such as paid survey apps. These can be loaded onto your mobile device and make it easy to earn a few bucks while you are out and about.
I like to use survey apps to earn cash while I wait in line at the grocery store or when waiting for my kids to get out of practice.
Survey money apps are not offered by all survey sites, in fact, there are not a ton out there. They are becoming more and more popular, however.
Find out more at 22 Best Paid Survey Apps to Make Money on the Go (Earn $100 or More per Month)
What are Video Surveys?
Some find that taking video surveys for money is more fun than traditional surveys. Video surveys are kind of rare right now, but as the technology becomes better, they will gain popularity I believe.
They are more interactive, and many find them to be more fun that redundant text surveys. You use your computer's camera and microphone to answer questions orally.
Then, your answers can be analyzed based not only on what you say, but also on your facial expressions and voice tone and inflection.
More on video surveys can be found here: Simple Guide to Online Video Surveys – Make Surveys Fun Again!
Should I take Telephone Surveys?
These are not very popular either, but they do exist. If you are offered a telephone survey, be certain it is with a company you are comfortable with.
Most of the sites we recommend, if they offer telephone surveys, will let you know that the call is coming beforehand.
If it is a site you are well acquainted with and you have the time to do it, there is no reason not to.
I would not, however, recommend just giving anyone who calls you with a survey any information. You never know what their true intentions are.
We go into more detail about telephone surveys in this post Top 10 Companies That Pay Cash to Take Surveys on Your Phone.
What are the Highest Paying Online Surveys?
There is a wide range in the amounts paid per survey between sites and even from survey to survey on the same site sometimes. Mindswarms and Swagbucks are two of the highest paying. Find out more about these and other high paying survey sites here:
Highest Paying Online Surveys: You Want the Big Money? Read This!
No More Low-Paying Surveys: How to Get Paid 50 Dollars Per Survey!
How We Rate Paid Surveys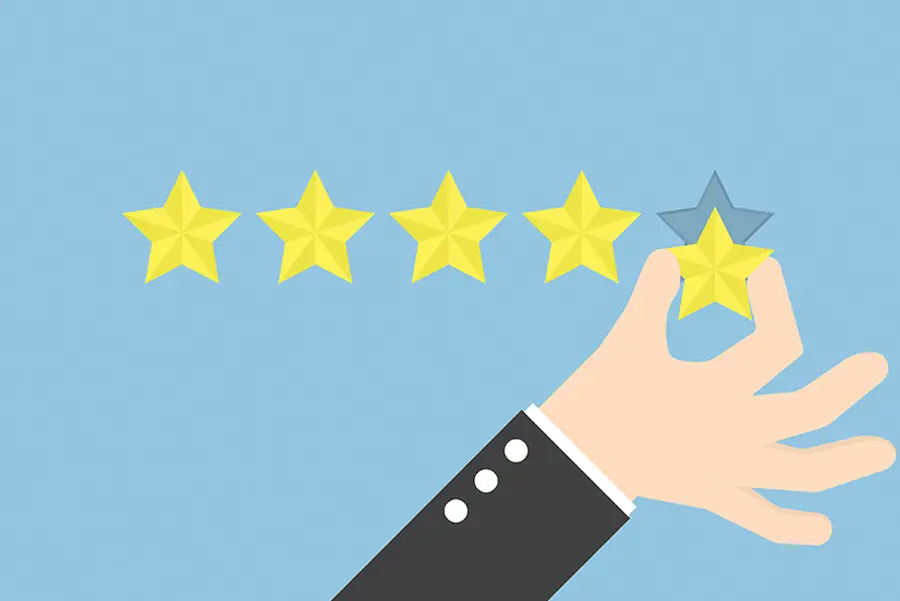 We have spent hours scouring the internet to find the very best survey sites out there.  We do this for two reasons.  In the beginning, it was in an effort to maximize our own earnings.
We quickly realized, however, that everyone could benefit from what we had learned.
We came up with a set of core traits that we consider when we rate paid survey sites.  They are as follows:
Trust
Can we trust the site to keep our information private? Are we going to get a ton of spam as soon as we sign up? More importantly, do they actually pay you the money they say you are earning as you take surveys?
These are all huge issues, and unfortunately not every survey site meets our standards. Trust is key when choosing which sites to sign up with.
When trying to determine if a company is trustworthy, I always head to the Better Business Bureau first. If they have a good standing there, that is a very good sign. I also check out their online reputation by trying to get a feel for the opinions of their current customers.
If panelists are happy, that is also a good sign of course. I do try to remember that no company is perfect. You cannot judge a survey site solely on the experience of a few.
Sometimes a problem is the fault of the panelist and not the site. Maybe they did not read the terms thoroughly, or maybe their expectations were unrealistic.
All of this is taken into consideration. The point is, we try to make an informed decision about whether a survey site can be trusted, or not.
Convenience and Accessibility
This is another really big deal.  Are surveys easy to access?  Do they hang up while loading or require special software?
The easier a survey site is to use the more money you are going to be able to make.  If you cannot access the site or if it frequently locks up, you are going to be wasting a lot of time.
Number of Opportunities
The more surveys the site has available, the more money you can make.  Some sites only have a few surveys available every day, and once they are gone, you are out of luck.
Some sites do not even have available surveys daily.  It could be as little as two or three a month.  These are not really worth your time, as it could take forever to reach the minimum payout.
Return Time
How long does it take to get payment after you finish a survey? If you have to wait weeks for just a few dollars, it is time to move on to a different site.
It is important to remember in this that it can take a while to get through some surveys. How long does it take to get through online surveys? Is it worth the time?
Sometimes yes, sometimes know. It depends on how much that particular survey pays, how long it will take because they are all different, and how much time you have to work on it.
These are questions you must ask yourself each time you work on surveys.
Income Potential
This really involves several factors.  The most vital include the number of surveys available, how long they take, and how much they pay.  Each of these factors works together.
If you have a ton of surveys available but they only pay pennies for 20 minutes worth of work, you aren't getting much.
If there are only a few surveys available, but they pay a few dollars for 10 minutes of work, you are good to go!  Of course, the best case scenario is a lot of available surveys that are high payin
Tips for Maximizing Your Online Survey Profit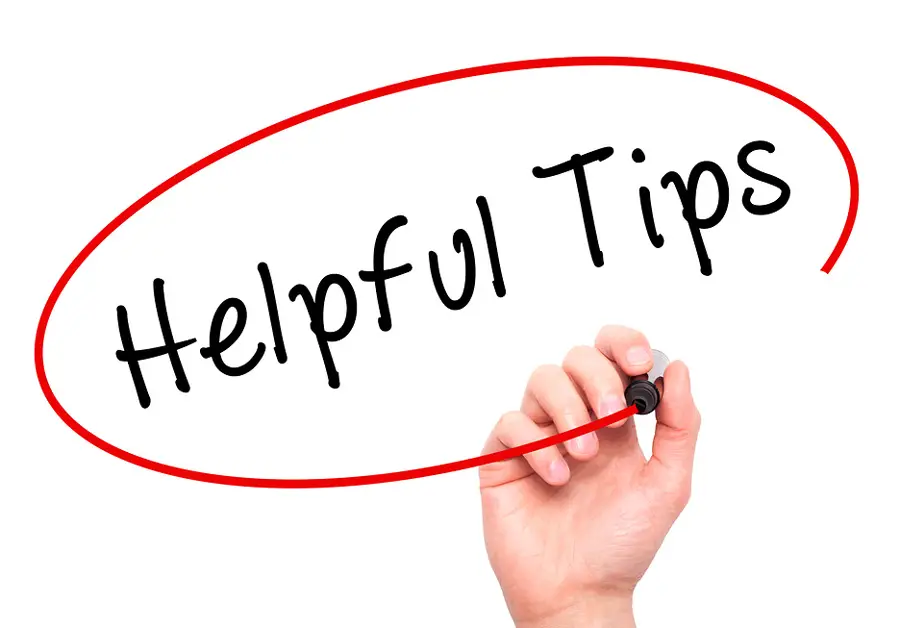 There is a true method to the madness when it comes to taking surveys for money. You could just jump in, but if you take the time to set it up right, and then follow our tips, you will earn the most possible.
Set up a dedicated email for surveys.
This will not only keep your regular inbox clean, but it will help you stay organized, so you do not miss out on survey opportunities.
Sign up for as many sites as possible, making certain you research each one on our site first to ensure it is worth your time and to help you avoid scams.
Remember that you should never have to pay to join a survey site. You are looking for sites that offer legit surveys for cash.
Check your survey email account and your account on each site regularly so that you do not miss the best opportunities.
Set aside time each day to work surveys. Look at what is available from each site, and work the ones that will pay the most in the least amount of time. Continue doing this until the time you set aside for surveys is over.
Always answer profile and survey questions honestly. Lying will not help you make more money. In fact, it may get you kicked off of the site.
Withdraw funds as soon as you reach the minimum cash out balance. It takes a while sometimes to receive your money, and by the time you get it, you may be getting close to cashing out again.
If you get gift vouchers, spend them immediately.
If you follow these tips, you are going to make much more than if you just randomly take a survey here and there with no organization.
[wps_conclusion-without-button title="Conclusion: Survey Sites with No Minimum Payout" style="card-success"]
I tend to stick with sites that have low minimum payouts because they motivate me to keep earning with online surveys.
That's not to say that panels with high cash out amounts aren't worth your time, but I personally find them difficult to stick with.
It's nice knowing that after a survey or two, you can get paid quickly for your time.
Low cash out amounts also make it less likely for you to lose out on points that expire or get caught up in a scam.
Hopefully, this list of sites with low or no minimum payouts gets you on the fast track to earning consistently from online survey panels.
[/wps_conclusion-without-button]
Similar Posts:
Get Money: Cash In!
Renowned Swagbucks delivers what you need: More rewards, more money! Watch videos, take surveys, shop and more to earn Extra Cash. 100% free to join!