One of the biggest benefits of getting paid by online surveys nowadays is that most of them pay quickly with online payment services like PayPal.
Need Easy Extra $250+/Month For Free?
But if you don't use PayPal or the other payment methods, it won't be very convenient for you.
International users, especially, run into the issue of not being able to use PayPal because it doesn't operate in all countries.
Other people just stay away from it because they don't like the idea of getting paid electronically and possibly having someone else hack into their account.
Getting paid by check can eliminate many of the problems people have with getting paid via PayPal or another electronic payment method.
The problem is that checks are becoming outdated, so it can be tough to find places still willing to pay your rewards via a check.
Fortunately, there are some survey sites that still will do this, but they're becoming few and far between.
You're in luck, though, because I've rounded up the top survey panels that pay by check, so you don't have to search for them!
The Benefits of Getting Paid by Check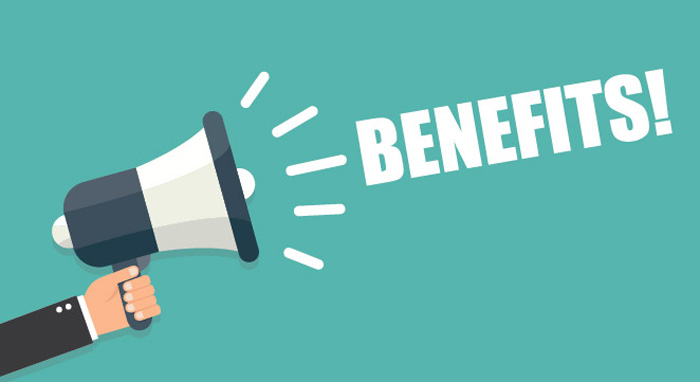 You might wonder why some people might rather get paid by check than the more modern ways of getting paid electronically.
After all, getting paid with PayPal is usually much faster and more convenient than waiting to receive a check and then waiting again for it to clear.
Plus, you can transfer that money directly to your bank account and have it in as little as one business day.
However, there are a few ways that old-fashioned checks still beat out more modern payment methods:
Great for International Panelists
I mentioned that people who take part in international survey jobs may have problems using PayPal.
There are several countries that PayPal won't allow people to join from, mostly because of the countries' laws regarding electronic payments.
Some of these panels ban members of those countries from joining altogether because PayPal is the only form of cash in which they pay out.
Other panels have several forms of payment and want people all over the world to join, so they still offer checks to those who can't sign up for PayPal.
If you're an international user, you might find that getting paid by check allows you more opportunities to sign up for the panels you really want to join and participate in.
Easier to Prevent Fraud
Electronic payments are usually very safe, but they're not foolproof.
No payment method is, honestly.
The problem with electronic payments, like PayPal, is that other people can gain access to your account easily.
Want More Money?
Pinecone Research, a leading name in online survey panel honesty, absolutely guarantees $3 cash for every survey you complete!
Take advantage of their time limited New Membership drive and register NOW. Join today: 100% free!


You might forget to log out of your account on a public computer and the next person to use it now has easy access to your account.
Hackers can also gain access to add their own bank accounts and transfer your money from your PayPal account to their bank accounts!
It doesn't happen often because PayPal and other payment processors have high levels of security in place, but that doesn't mean it won't happen.
You might also consider using a direct deposit option where a panel can transfer funds electronically to your bank account.
To do this, though, you'll need to provide your bank account information over the internet.
No matter how much a site tries to protect this information, good hackers might still be able to gain access to it.
A check gets delivered straight to the physical address you have on file on your survey profile and to your name, making it easier to prevent it from getting in the wrong hands.
You'll also need to sign for it yourself, so even if it did end up in the wrong hands, it will be tough for someone else to cash or deposit it.
If they do, you'll have an easier time fighting it by proving that it's not your signature.
In other words, checks are much better for preventing fraudulent activity than many forms of electronic payments.
No Fees (Usually)
When you use electronic payment systems like PayPal, your money is subject to a fee.
The fees aren't usually horrible, but you still want access to all your cash rather than paying some of it to the payment processor.
When you cash a check or deposit a check with your bank, you'll very rarely have fees, which means you keep all the money you worked for when taking surveys.
Some survey panels do have a small fee to issue checks, but it usually works out to a smaller amount that you'd have to pay through an electronic payment processor.
Same as Cash
Possibly the biggest benefit of having a check is that it's exactly the same as having cash once you cash or deposit it.
Electronic payments or rewards placed on gift cards are more limited.
There will be stipulations as to how you can use your money.
Even with PayPal, if you don't have a bank account linked to your account, you'll only be able to use your money on sites that accept PayPal as payment.
With gift cards, you're limited to only spending that money with the websites or stores the gift card is for or finding someone who's willing to buy the card from you in exchange for cash.
Checks turn into cash, so you can use your survey money to pay bills, buy groceries, or purchase Christmas presents!
Survey Sites That Pay Cash Through Mail
It can be time-consuming to search every survey panel to find the ones that pay by checks.
I did the hard work for you to bring you 10 of the top survey sites that offer checks as a reward!
InboxDollars is one of my favorite rewards sites.
You don't just have to take surveys for cash, although that's an available option.
You can also complete daily bonus tasks, refer your friends, read emails, play games, and more.
Get Money: Cash In!
Join Opinion Outpost, one of the few faithful and honest survey panels and earn cash and gift cards for your opinion. Stack your points and redeem them: Simple! No hidden fees and completely free!
Your first payment will always be a check, and you'll need to wait until you reach $30.
After that, you'll achieve Gold Member status and can request payments quicker and have more payment options, but a check will still be there as an option if you prefer it.
Read more: Inbox Dollars Review: Is This One Worth The Time?
MySurvey (USA, Canada, Australia, UK, 14+)
MySurvey offers a wealth of rewards options for its surveys and mailed checks is one of them.
You'll need at least $10 worth of points to cash out for any redemption method.
Surveys vary in length, but most pay out anywhere from $0.25 to $1.50.
Read more: MySurvey Review: Can I Make Real Money Online?
Global Test Market offers a wide range of rewards, like gift cards for Amazon and Kohl's.
But, international users may appreciate that they can cash in their points for a check when they get enough to do so.
This survey panel uses LifePoints, which other panels also use, so anything you earn from LifePoints panels can accumulate in your account to grow your balance fast.
Read more: Global Test Market Review: Great Idea or Beware?
Ipsos is a long-running survey panel that offers tons of reward options and ways to win some great prizes.
You can take either polls or surveys or both to earn cash.
Ipsos also has a unique loyalty program that gets you more points the more active you are.
So, as long as you keep taking surveys, you'll start earning more points than you did as a beginner.
Most of the panel's rewards are electronic payments like gift cards and PayPal cash, but you can still elect to get paid the old-fashioned way by check.
Read more: Ipsos iSay Panel Review: How Much Can You Really Make?
Ask any survey taker what their favorite panel is, and Pinecone Research will likely be at the top of their list.
The panel lets you take surveys on its website or through its mobile app and has some of the highest payout amounts you'll find.
In fact, you can earn a minimum of $3 for most of them!
Your first payment will always be issued with a check and will be $3.
Every time you earn another $3 in points, you can request another check.
You'll need to wait a couple weeks to get your check, but I have yet to see many payment issues with this survey panel.
Read more: Pinecone Research Review: Why It's the Best or Is It?
SurveySavvy offers two ways for you to earn cash.
You can stick to taking surveys via the website or mobile app.
You can also use the app to make more money by letting it run in the background of your phone or tablet.
Every month you do this, you'll earn an extra $5.
You only need $1 in rewards to cash out via a check, so if you use the app, you'll be able to cash out every month (or more frequently if you take surveys too!).
Read more: SurveySavvy Review: Is It One Of The Best Survey Panels?
Toluna (Worldwide, 13+)
Toluna is a popular panel that also gives checks in exchange for surveys.
Surveys can give anywhere from 15 to 50,000 points depending on their length.
Toluna also has some special surveys for specific demographics that can pay even higher.
Earn more by downloading the app to take surveys on the go!
All the points you earn will stay in your account for 12 months and then expire, so be sure to use them as soon as possible.
Checks are only available to members in certain countries, so you may want to double check the payment information for your country before joining.
You can find the company's contact information here.
Read more: An In-Depth Toluna Review: Should You Believe the Hype?
Earn points for the surveys and polls you take with Springboard America and exchange them for a check when you've earned at least 5,000.
You'll also gain entries for sweepstakes for large cash prizes and other rewards when you complete surveys successfully.
Read more: Springboard America Panel Review: Is It Worth It?
American Consumer Opinion offers points as rewards for taking surveys.
Each point equals a penny, so it's easy to figure out how much you've earned.
In addition to survey opportunities, you may also qualify for focus groups and product testing for cash!
You'll only need 1,000 points to cash out via a check, which will give you $10.
Currently, only Canadian and US users can use the check option.
You can also redeem points for sweepstakes entries if you don't feel like waiting to accumulate enough points for a check.
Legerweb (USA and Canada, 18+)
Legerweb is advertised as a Canadian survey panel, but those in the United States are welcome to join too.
This panel is also unique in its rewards.
You can choose between cash delivered by check, PayPal, or a VISA prepaid card, or you can also transfer your points over to airline miles!
If you're a frequent traveler, this could be a great way to save on future trips.
[wps_conclusion-without-button title="Conclusion: Where to Find Online Surveys That Pay by Check" style="card-success"]
If check payments are your only – or most preferred – option for getting paid from surveys, then this post should help you find the right panels to join.
Checks have their drawbacks, like having to wait longer for your money, but they can also be beneficial for preventing fraud and being able to use your cash wherever and however you want.
Start joining some panels and get ready to get paid!
[/wps_conclusion-without-button]
Similar Posts:
Get Money: Cash In!
Renowned Swagbucks delivers what you need: More rewards, more money! Watch videos, take surveys, shop and more to earn Extra Cash. 100% free to join!