Need Easy Extra $250+/Month For Free?
You come across a survey site you haven't seen before.
The website looks clean and professional, and it seems like this might be a good option for a new site to join.
You research the site online but don't find much information.
How do you know if it's a legitimate site if you can't find out anything about it?
In the online survey world, there are unfortunately a lot of scam artists who want to steal everything from your email address to your hard-earned money.
Fake sites can trick people into signing up and then spam them with emails from other companies they sell your information to.
Or worse, they trick you into paying to get started and then never give you anything in return.
It's nearly impossible to constantly warn you about all these sites because new ones show up all the time.
Instead, I think it's crucial that everyone interested in taking online surveys knows exactly what to look for as red flags that a site may be out to get you instead of help you earn cash.
Are Online Survey Jobs Scams?


Not always.
Unfortunately, there are some sites out there that ruin the reputation of online survey sites.
There are plenty of legit paid surveys out there, but you may have to sift through scams to find them.
I'm proof that real survey sites work to help you earn extra money in your spare time.
If a site tends to market itself as a paid survey job site, then that's one red flag you have from the get-go.
Legitimate survey sites don't try to market themselves as something they're not.
They're forms of extra income. You should be able to complete surveys on a flexible schedule when you feel like doing so.
They aren't jobs and shouldn't be treated like one.
On Survey Clarity, we provide in-depth reviews for tons of survey sites all over the web, so you can easily see what ones are worth your time and what ones may not be.
We'll also call out any scams we come across, so you know what to avoid altogether.
Since there are so many survey scams that pop up all the time, it's tough to constantly stay on top of them, though.
Want More Money?
Pinecone Research, a leading name in online survey panel honesty, absolutely guarantees $3 cash for every survey you complete!
Take advantage of their time limited New Membership drive and register NOW. Join today: 100% free!


That's why I wanted to put together this helpful list of things to look for in scam sites so that you can learn how to spot the scams from miles away.
What are Pseudo Survey Websites?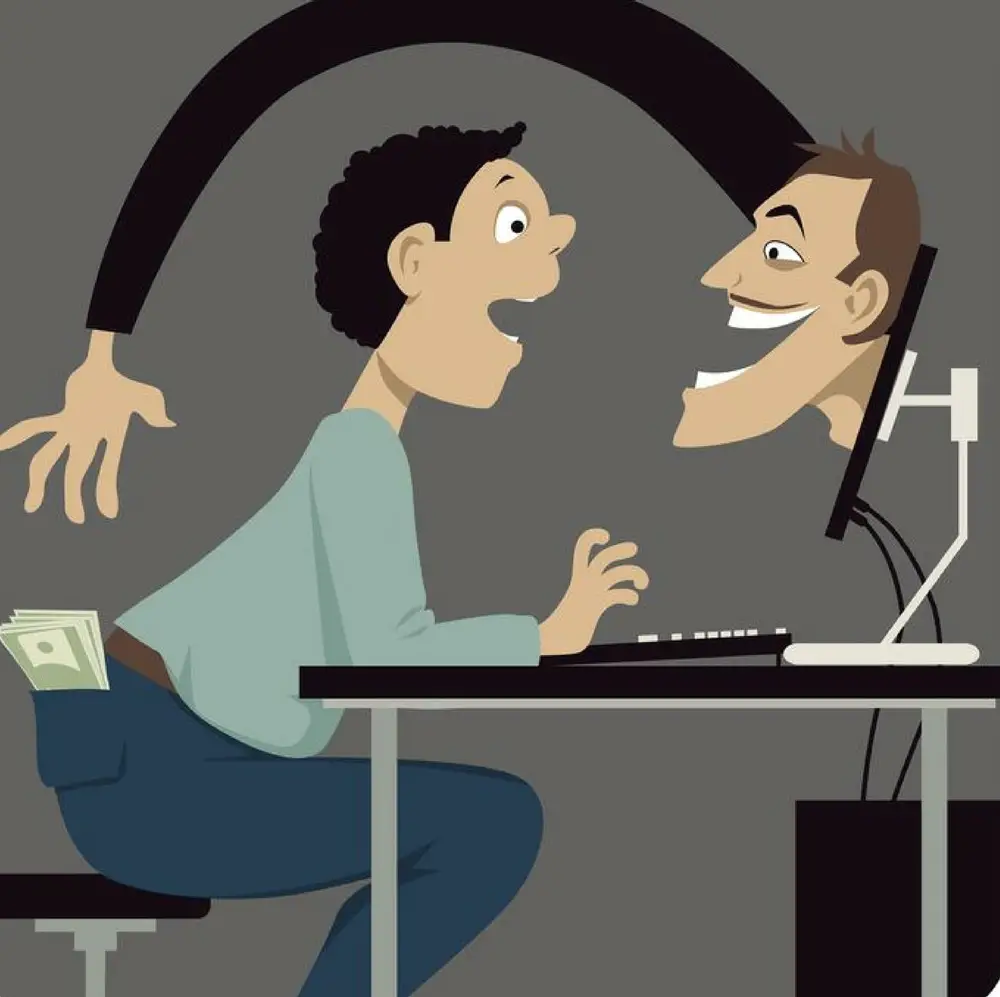 A pseudo survey website is a fake.
It may mimic the look and feel of a real survey site, but it has other intentions in mind instead of paying you like it promises.
Tricky companies use these fake survey sites to try to entice people into handing over their information – namely, their email addresses, mailing addresses, names, and phone numbers – so the company will have several ways to contact you to bombard you with advertisements.
The sites will rarely even have surveys for you to take.
The "survey" component is simply a cover-up, claiming you can make all kinds of money by taking online surveys so that you'll hand over your information to "register."
The company has no intention of paying you and will, instead, walk away with your personal information in hand.
How They Make Money
Most people wonder why a company would do this. What do they get out of it, exactly?
The companies that do this tend to use these pseudo survey sites as lead generation magnets.
Lead generation is the process of collecting information about people for the purpose of marketing further to those individuals.
So, say you enter your name and email address on one of these sites, thinking you're registering to take surveys.
The company now stores this information to further its marketing efforts.
It can now spam you with emails about its company or partnered companies, hoping to make money off you when you purchase a product or service.
It can do the same with your physical address or phone number if you provide them.
In other cases, these sites collect your information for the sole purpose of selling it to other marketing companies.
This tricky data collection can make companies a lot of money because they can continuously re-sell your information to new companies.
If you end up with ridiculous amounts of advertisements in your email inbox after registering, you probably got sucked into one of these fake sites.
Unfortunately, these sites can even make money by tricking people into paying money to register.
Although most of us know never to pay for something like this, people who aren't as experienced with the internet don't know that it often leads to a scam.
A site might ask you to pay a monthly subscription fee, for example, to "gain access" to their amazing, high-paying surveys.
It sounds enticing and can be easy to fall for.
But, once the site has your credit card information, you'll keep getting charged and probably won't be able to cancel.
Even scarier is the fact that the company may even sell your information to others, making your financial information incredibly vulnerable.
Why are They Allowed on the Web?
These sites aren't allowed on the web, but the internet is a huge place.
It's really tough for the good guys to keep all the bad guys away, to put it simply.
Get Money: Cash In!
Join Opinion Outpost, one of the few faithful and honest survey panels and earn cash and gift cards for your opinion. Stack your points and redeem them: Simple! No hidden fees and completely free!
As soon as people catch onto one scam and report it to the proper authorities, five more have already popped up and scammed people.
There are protections and agencies in place to deal with fake sites like these, but it's virtually impossible to completely prevent them.
That's why it's crucial for you to know what to look for so that you can protect yourself.
If you do come across a scam website, be sure to report it to the overseeing agency in your country.
For U.S. residents, this article from USA.gov can put you in the right direction.
You can also report phishing pages directly to Google, which can prevent the site from showing up in Google searches to keep other people safe when browsing.
What to Look for in Fake Sites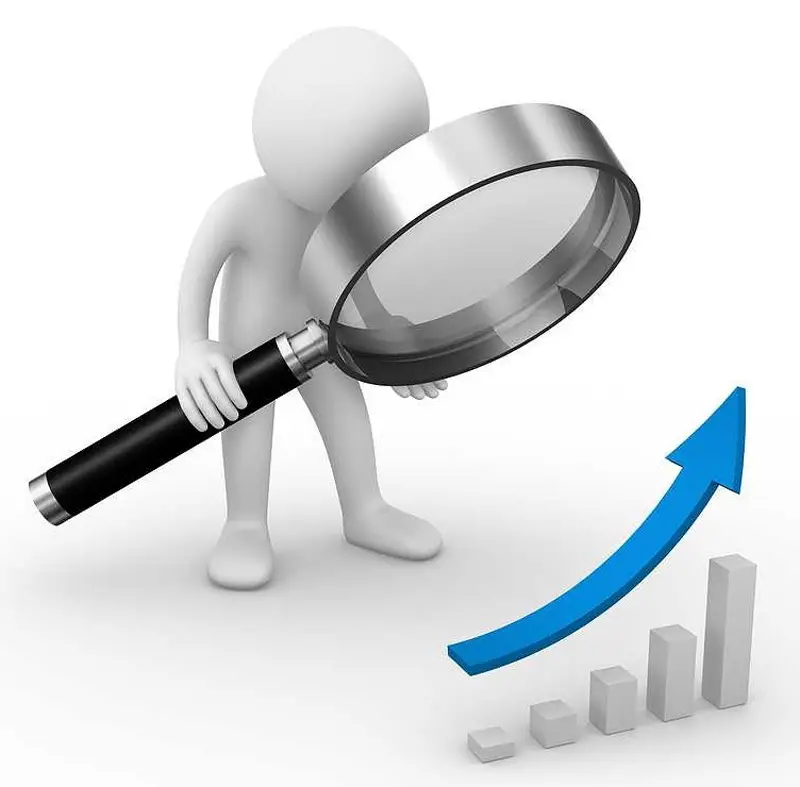 There are a lot of warning signs for pseudo survey sites.
Some are very obvious, whereas others are much subtler.
The following are among the most common red flags to watch for:
Unrealistic Payout Amounts
You'll notice that legitimate survey sites don't give you a guaranteed amount you can earn each day, week, or month.
Instead, they might tell you a typical payout amount or range for each survey.
But you won't see any amount as a guaranteed amount you can earn.
Fake sites will usually have some unrealistic payment information, like "You can make $50 for every survey!".
First, most surveys won't pay you nearly this much unless they're surveys for focus groups.
Second, legitimate survey sites won't promise you this amount for every survey.
Instead, your payment will depend on how long the survey is and the scope of the survey.
Sound Too Good to Be True
You know the saying: "If it sounds too good to be true, it probably is!".
That holds true for survey sites.
Fake sites are filled with crazy claims, like how you can win a vacation or large cash prize just for signing up.
They'll also probably say that you can get a consistent paycheck every week, replace your full-time job, and even have good odds of winning cars or a chance to travel the world.
Real survey sites sometimes have sweepstakes where these things are possible, but they also won't make it seem like you have a huge shot at winning.
If the claims sound too good to be true, they probably are.
No Company Information
A tell-tale scam for any site is its lack of company information.
Before you sign up for a survey site, you should always do some digging on the company.
Google its name, browse forums, and search social media to learn if it's a legitimate company.
On the website itself, the company should also let visitors know more about it.
If you can't find an "About" or "Contact" section, then the company likely doesn't have much to tell because it's a fake.
No Privacy Policy or Terms of Service
My motto when it comes to these websites is, "The more information, the better!".
A lack of ability to find out more about the company and what it does is a huge red flag for me.
Two things any legitimate site should have are a Privacy Policy and Terms of Service.
They'll usually be on separate pages of the website that you can find in the footer (the very bottom) of the site.
Sometimes, they're tough to find, but a quick Google search with "Company name" + "Privacy Policy/Terms of Service" should pull up what you need.
If they don't exist, then the company doesn't have any policies in place for protecting your information and keeping fraudulent activity at bay, which means it's likely fraudulent itself.
Poor Grammar
Fake sites definitely aren't going to pay people to edit their content, especially when they're out for money themselves.
You can spot a scam from a mile away by paying attention to the website's words.
Is the content littered with spelling or grammatical errors? If so, walk away.
Legitimate sites will pay to make sure their content is correct, professional, and makes sense to visitors.
Messy, Unprofessional Site
Similarly, a messy or unprofessional-looking site can be a sign of a scam behind the curtain.
It's true that even some legitimate sites aren't the best-looking, so this can be tricky.
However, there's a difference between outdated and unprofessional.
Scam sites will usually be cluttered, messy, and have odd images on them, like women in bikinis or professional-looking men holding a wad of cash.
The images tend to not make sense for the website at all, or they're very exaggerated.
Think: Is this a site I'd be proud of? Is it one I'd want to associate myself with?
If not, you're better off looking elsewhere for a real site.
Asks for Payment or Completed Offers During Registration
I mentioned that some scam sites are the worst of the worst because they scam people out of their money.
There are a few different ways this might work, so I want to make you aware of them.
On fraudulent survey sites, the most common thing you'll see is in the form of a subscription or one-time sign-up fee that will give you full access to the site.
Once they get your financial information, it could end up anywhere, putting your money at risk.
Another way the site might scam you is by asking for your bank account or credit card information to "hold" for when you want to complete an offer, buy game credits, or do other things to interact with the site.
You should never have to store your financial information for these sites.
The last scam you might see is a site suggesting that you upgrade to some type of VIP status for better payments and access to everything the site offers.
Legitimate sites may have a special account type, but it's one that you earn by staying active, not by paying for it.
Bottom line: Don't give out your financial information to survey sites! It's not necessary, and it could put you at a huge risk for identity theft.
Find Legitimate Survey Sites
On Survey Clarity, we provide in-depth reviews and guides of some of the best survey sites on the web.
To find legitimate websites that pay, you can keep the site bookmarked and check back frequently to find out the details about top survey sites to join.
Here are a few of our favorites:
Conclusion: Avoiding Fake Surveys Online
Sometimes, your gut is all you need to trust.
If it looks fishy or the site makes you uneasy, then it's best to walk away and find another panel that makes you feel more at ease.
Now, go find paying survey panels!
Similar Posts:
Get Money: Cash In!
Renowned Swagbucks delivers what you need: More rewards, more money! Watch videos, take surveys, shop and more to earn Extra Cash. 100% free to join!