If you're looking for a way to make money online that's fun and different from taking surveys for money, then you've come to the right place.
Need Easy Extra $250+/Month For Free?
I've dug up 15 online places where you can earn and win cash just by playing games.
These are all web-based games that pay real cash to players for participating and winning. It's a dream come true for an avid gamer!
How to Play Games for Money Online
Swagbucks is probably the best GPT site to try if you want to earn cash from games.
The site has offers where you can earn cash back for playing games at other sites, but you can also play web-based games through Swagbucks itself for money.
Swagbucks sometimes has BINGO and other bonus games that help you earn points (SBs) faster.
BINGO is fun because you can cross things you do on the site off your BINGO card, like take a survey or shop online, to earn a BINGO and get points.
Swagbucks has a lot of gift cards for rewards, and you can even get PayPal cash.
InboxDollars is one of the most famous GPT sites.
This site connects to GSN games, one of the leaders in online gaming.
Anything you win from playing games there will go into your InboxDollars account.
You can also make purchases for game packs that could give you boosters and other helpful items for games and earn cash back on those purchases in your account.
InboxDollars has a lot of other ways to earn, too, like taking surveys and completing offers, that can help you reach the $30 minimum payment faster.
Bingo Zone is a site that focuses on live Bingo games that you can play online with people around the world.
The site comes from Gamesville, one of the leading sites on the web that's been around for over two decades.
It's free to register and you won't have to pay anything to participate.
Prizes start low at $1 but keep increasing until someone wins.
CashCrate isn't a site just for games, but it does have that option available.
This GPT site has several ways to make money, including friend referrals, surveys, and offers.
Members can play games, enter contests, and do other fun tasks to get more money in their accounts.
Want More Money?
Pinecone Research, a leading name in online survey panel honesty, absolutely guarantees $3 cash for every survey you complete!
Take advantage of their time limited New Membership drive and register NOW. Join today: 100% free!


The cash out minimum is $20 and you can get paid the next month for everything you earned this month if you reach the minimum.
Clip2Play has a super outdated-looking site, but there are tons of games to play on here in just about every category.
Some of the games pay members if they win.
Each day, the site will randomly choose games to be paying games, and those who earned the top scoring spots for the day will be the winners.
You can also refer friends to the site for extra cash!
Corporation Master is a unique game in which you act like a business owner. The web-based simulation game takes you through building, owning, and selling businesses.
Interestingly, you can make real cash by playing the virtual game.
The money you make in the game can be converted to real currency, so if you do really well with your businesses, you could make a good chunk of change by exchanging your virtual currency.
You can also trade goods, manage several companies, and go to work each day to earn cash!
The site also has a referral program where you can earn bonuses for everything your referrals make, making it easier for you to get paid in real life.
This web-based game lets players upgrade virtual armies to attack other players and defend their armies against others.
Players earn Mars Dollars (MD) from different in-game actions, like mining for goods or successfully attacking other players.
You can choose to use your MD to buy virtual things for your game or to turn into real cash.
FreeLotto is just like its name suggests: You can participate in this web-based lotto game to win the jackpot and get free cash.
It's similar to playing a real-life lottery where you have tickets and have to match the numbers.
A winning ticket with 6/6 matches gives you $1 million!
There are also games available for winning cars, paying off a mortgage, and other cash prizes.
Members can upgrade to the FreeLottoPlus subscription for a price, which will enter them automatically into daily drawings and speed up their payments. However, this service is optional.
Just be sure to give a valid email address when you sign up because that's how you'll be notified if you're a winner.
GetPaidTo is one of the newer GPT sites on the web. One of its most popular ways to earn money is by playing games.
The site has a variety of games you can play for cash, plus daily sweepstakes.
You'll earn GPT points for winning games, which you can accrue in your balance and redeem for cash or gift cards.
PaidGamePlayer is more than just a site that pays you to play games.
You can also make money by testing and reviewing games and completing quick surveys about the games you played.
If you love gaming, this may be an excellent option for you!
Get Money: Cash In!
Join Opinion Outpost, one of the few faithful and honest survey panels and earn cash and gift cards for your opinion. Stack your points and redeem them: Simple! No hidden fees and completely free!
Of course, there are games to play on here, too, in a variety of categories.
It's free to play and win on the site, but you can opt for the Premium membership, which gives you double points, no ads, and access to all the site's games for $4.99 a month.
This is a good site for those in the UK to join.
The site hosts tournaments for various games where winners can earn real cash.
Other non-tournament games also give players the chance to win tokens, which you can exchange for sweepstakes entries.
Sweepstakes can give you either in-game prizes to help you play, free VIP memberships, or cash.
QuickRewards is a Get Paid To site with so many ways to earn money, it's impossible to list them all here.
There are two ways you can earn from games though: the games portal and trivia games.
The games portal features various games you can play – from puzzle to arcade – to try to win extra points for your account.
Trivia features a new question every day. It's multiple-choice and you can earn points for getting the answer correct.
Get it wrong, and you don't get the points for that day.
A new trivia game starts at 12 AM EST every day.
SwagIQ is an extension of Swagbucks and offers yet another way for members to get paid to play!
This is actually an app you can download for your mobile device. The game is a live trivia game that happens daily.
Play the game, which has 10 questions, and try to get them all right.
If you do, you'll get a share of the jackpot at the end, which can be big if few players make it that far!
The questions do get tricky the further you progress. If you do miss one question, you can get yourself back in the game by using a few SBs.
However, if you miss any more questions, you won't be eligible for the grand prize.
Treasure Trooper has mini-games that you can play to get pearls, or points, on the site.
You can also refer friends, take surveys, complete offers, search the web, and more.
You'll only need $20 to request your payment via PayPal.
WorldWinner is a site from GSN that offers card, word, strategy, and other games for its members.
You'll sign up for free and then be eligible to play games, practice them, and enter tournaments for cash.
The site uses a fair matching system to find opponents who are close to your skill level, evening the playing field and making it more possible for everyone to win!
You can also refer others to the site and get paid $25 when they enter their first tournament.
Other Ways Get Paid to Play Games in Your Spare Time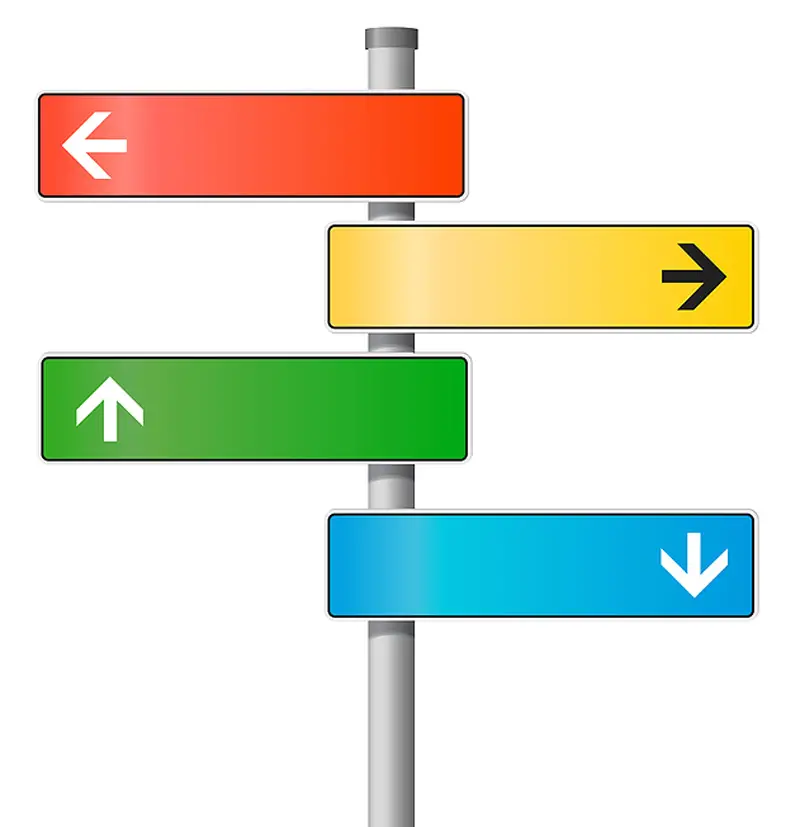 Playing web-based games isn't the only way to make money off your love for gaming. There are a few other options if you're a die-hard gamer and ready to take your skills to the next level.
Play Games Where Virtual Currency Can Equal Real Cash
Some online games, like Second Life, have transformed the way we think about games.
They've become almost reality, allowing players to make real money based on their virtual lives.
Second Life is a life simulation game in which people can socialize with other players, own homes, and even start up businesses.
The crazy thing is that your business in the game could net you real cash.
Players can make things in the game or buy up real estate with their virtual currency, L$, which they can then exchange for real money when they have enough.
Some players have turned their love for the game into real jobs earning enough cash to replace their regular jobs.
World of Warcraft is another one that people make money from by leveling up their characters with top skills and gear and then selling those characters to other players for big bucks (although this is very against its Terms of Service and could get you banned, but people have somehow gotten around that).
Whatever game you play, you may want to look into making real money from it. There could be more options than you realize!
Start a YouTube Channel
Gamers are making money all the time by live-streaming their gameplay or posting videos of it on YouTube.
Apparently, other gamers love watching walkthrough videos and getting other helpful tips for completing their favorite games.
In fact, there are even kids doing this with their parents to help other kids learn how to beat challenging games! If they can do it, you can do it.
Once you gain enough subscribers and views on your channel, you can start monetizing it to make money from advertisements. The more views you have, the more money you make!
Start a Gaming Blog
Are videos not your thing?
Start a gaming blog instead! You can make one solely focused on one or two of your favorite games or make it more general to cover the latest games and systems.
Write helpful tutorials, have guest bloggers contribute articles to get more content, and then monetize the blog with advertisements, sponsorships, affiliate links, etc.
There's so much you can do with a gaming blog!
Check out Destructoid and Game Informer for inspiration.
Become a Professional Gamer
Lastly, professional gaming is always an option, although this isn't a field where just anyone can break into.
Professional gamers need to be incredibly good at the games they play.
Gaming brands want to work with them to create in-depth reviews, tutorials, helpful videos, etc. They might even contract them to help with beta releases and other behind-the-scenes operations.
There's a lot you can do as a professional gamer, but you need to break into the business somehow to get your name out there.
It's a great idea to either have a blog or YouTube channel and other social media channels dedicated to your gaming skills to get eyes on you and build your own brand first before trying to contact brands for opportunities.
Conclusion: Get Paid to Play Games in Your Spare Time
Playing games online is a fun way to pass the time, but it can also be financially rewarding!
These games are ones you can play in your spare time and are great for winding down after a long day of work while also giving you a shot at extra cash.
Check out some of the above gaming sites and let me know what you've tried, what you like, and what you didn't like.
Similar Posts:
Get Money: Cash In!
Renowned Swagbucks delivers what you need: More rewards, more money! Watch videos, take surveys, shop and more to earn Extra Cash. 100% free to join!