Need Easy Extra $250+/Month For Free?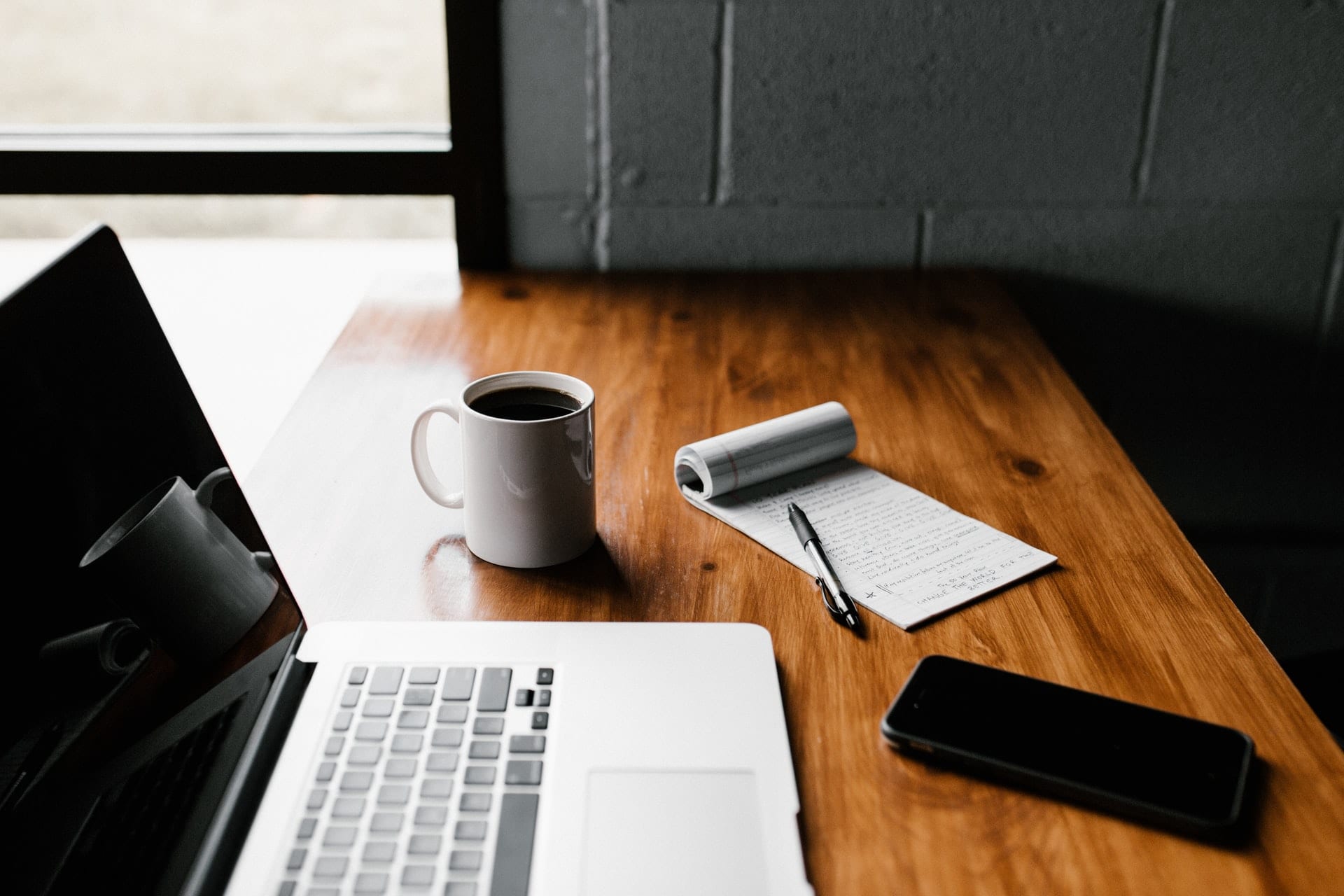 If you've ever wanted to proofread online for money or find copy editing work from home, then you've come to the right place. 
There are many freelance proofreading jobs out there right now, and many of them are remote. 
Although these jobs aren't usually for beginners, you may be able to begin with some of them with a little bit of editing experience, whether that's job training, a college course, or even editing your own website. 
This guide lists 42 editing companies that are ready to hire you to work from home as an editor or proofreader. 
Where to Find Work from Home Proofreading and Editing Jobs Online 
Ready to get paid to edit papers? 
Here are several of the top companies that can give you a job that lets you work from home: 
Scribendi looks for freelance editing and proofreaders who can edit as much as 1500 words per hour, on average. 
You'll also need a high-speed internet connection and a computer that has Microsoft Word 2010 or later installed. 
Scribendi also states that you can't work in the following states: California, Colorado, Hawaii, Illinois, Indiana, Kentucky, Massachusetts, New Hampshire, New Jersey, New Mexico, New York, North Carolina, South Dakota, Washington DC, West Virginia, or Wyoming. 
DotDash is a media company responsible for running tons of popular publications, including Verywell, The Spruce, and Serious Eats. 
The company often looks for freelance editors to edit, proofread, and update content on its various sites. 
Most jobs require you to have at least two or three years of relevant experience. 
Scribbr offers various services to help students refine their writing, like plagiarism checkers and editing and proofreading services. 
Remote editors for the company can enjoy a flexible schedule, around the clock technical support, and personal development tools and resources. 
You'll need to have a bachelor's degree, be able to work at least 10 hours a week and be a native English speaker. 
Checklist looks for SEO Editors who are experienced in both editing and SEO. 
You'll need to be a creative English writer, have excellent attention to detail, and have experience with Google tools, like Analytics and Keyword Planner.  
Filmless is a company that creates videos for people and businesses. 
You can become a freelance video editor with Filmless if you have a portfolio of video editing projects, experience with screen recording software and graphics software, and can multitask with various projects at one time. 
Want More Money?
Pinecone Research, a leading name in online survey panel honesty, absolutely guarantees $3 cash for every survey you complete!
Take advantage of their time limited New Membership drive and register NOW. Join today: 100% free!


Edit911 requires its editors to have a PhD in English or a similar field. 
You'll also need to be proficient in Microsoft Word and other word processing software and have excellent communication skills for clients. 
Send your resume and editing samples to the email listed on the site to note your interest. 
Wordy is an online editing and proofreading service that uses freelance editors to help get the job done. 
Currently, Wordy is revamping its site and service, so no positions are open, but you're free to check back occasionally to see if they open back up. 
Find editing jobs you can do from home in several different industries on American Journal Experts. 
This company requires you to either be enrolled in a graduate degree program or have graduated from a graduate degree program, have a current or past affiliation with a partnered school, and be a native English speaker. 
Reedsy helps people publish books with several services, including editing and marketing. 
You can sign up as an editor on the marketplace for people who need your help to find you and your profile. 
It's free for you to join and remain in the marketplace, and Reedsy will take a 10% fee for everything you make through the platform. 
This editing company looks for remote proofreaders and editors to help fill in the gaps with client work. 
You can send your resume and qualifications to the email listed on the site. 
This digital marketing agency looks for editors who are interested in long-term work to work from home for the company's clients. 
Before doing paid work, you'll complete an online training session that introduces you to everything you'll do on the platform. 
Then, you'll get to create a schedule that works for you, up to 40 hours per week. 
This company looks for native English-speaking editors who have a minimum of a bachelor's degree from an approved university. 
You can earn up to $25/hour, get paid twice per month, and schedule your work as it works for you. 
Editors also get personalized feedback from the company to help them keep growing and improving their skills. 
The Remote Copy Editor job for SalesFolk requires editors to have at least three years of copyediting or content creation experience, especially for marketing or B2B companies. 
You should also know how to use remote conferencing software (like Zoom) and Google Docs. 
Some projects have a quick turnaround time of less than 24 hours, so having an adaptable schedule can set you apart. 
Proofreading Services looks for both part-time and full-time editors who want to earn as much as $46 per hour. 
The company hires editors from any country, but the amount of work you can do will depend on the clients available at the time. 
Become an independent contractor editor through Managed Editing, which looks for professional editors with plenty of experience. 
You should have a college degree and, preferably, about five years of editing experience. 
Get Money: Cash In!
Join Opinion Outpost, one of the few faithful and honest survey panels and earn cash and gift cards for your opinion. Stack your points and redeem them: Simple! No hidden fees and completely free!
If that sounds like you, you can fill out the online application to get started. 
This educational company hires content editors to work remotely and review content in IXL Learning's various products. 
You'll need at least three years of editing experience, a bachelor's degree, Google Docs and Sheets proficiency, and some experience with K-12 students' educational needs. 
Submit your resume, cover letter, and basic details online. 
Scribe Media offers book publishing, book writing, book marketing, and other services for writers. 
The company sometimes has positions open for freelance editors to check overwritten books before they get published. 
You can apply online with your details or using your LinkedIn profile. 
Word App looks for Content Editors to help clients format and create excellent content for their WordPress sites. 
You can search through the jobs on the site and choose which ones you want to complete. 
You'll need to complete paid lessons first to make sure you know how to use the system and can handle each job. 
Apply online with a quick form and enter your resume to potentially become a LIfeTips editor. 
As one, you can work with the company's clients to help them proofread and edit their content. 
The site states that freelance editors even get medical benefits as part of the job. 
If you have at least five years of experience as a professional proofreader, can pass the company's editing and proofreading tests, and are proficient with Microsoft Office and other relevant tools, you can apply to Proofread Now. 
The company lets you sign up for emails to get alerted when new jobs are posted if there aren't any available now. 
Kibin helps people improve their essays through professional editing and proofreading services.  
You can sign up on the website for a professional editing job when they're available. 
Editor World provides editing and proofreading for English content. 
Fill out the online application with your credentials, resume, and educational experience (you'll need at least a bachelor's degree to get accepted). 
You'll also need to be a native English speaker and have prior editing experience. 
EditFast lets freelance editors and proofreaders create their own web page on the site that will help them connect with projects to work on. 
It's free to join and search for jobs. 
Editors must have a degree from a respected university, past editing experience, and a working computer with reliable internet. 
Valnet not only looks for freelance writers to provide content for their various websites, but they also look for editors to help assign work to writers and make content ready for publication. 
Editors must be available at least two days per week and have editing experience in the vertical for which they're applying. 
Depending on the publication you're applying for, there could be other requirements, too, like video editing skills and some graphic design skills. 
Cactus Global has a unique editing opportunity for freelancers with a set and predictable workload that you can rely on for income. 
You also are allowed to take on more than your set amount if you have time available. 
The company also offers promotions and other responsibilities to high-performing freelancers, so there are some opportunities for growth here. 
If you have a master's degree or PhD, you can work with Word RU as a freelance editor. 
You must also understand how to use Microsoft Word and how to track changes with the application. 
Editors need at least two years of experience and may need certifications or experience in specific areas, like ESL or business content. 
This editing service looks for freelance editors often, but it seems that Gramlee gets lots of applications for these jobs, so don't expect to hear anything back too quickly. 
Fill out the form online to apply. 
Apply as an editor for Polished Paper by filling out the online form and uploading your resume. 
Before you can receive any paid work, you'll need to pass a test that tests your editing skills and grammar knowledge. 
Domainite looks for writers and editors to help meet the needs of its clients. 
You can apply for either position with the same online form by submitting a sample of your best work. 
Do you have at least five years of editing experience as an academic editor? 
You can sign up for Enago if so. 
The company also looks for peer reviewers and journal experts, and you're free to apply for those positions, too, if you're a good fit. 
You'll also need ESL editing experience and high-level research experience. 
Kirkus looks for book review writers and editors who are interested in books of just about any genre. 
You can apply using the email address listed on the site by submitting your resume and samples. 
Freelance editing positions at Wordvice require applicants to have at least two years of experience, Microsoft Word proficiency, and excellent technical writing skills. 
You'll also need to either have a graduate degree or be enrolled in a graduate program. 
Babbletype looks for freelance transcriptionists, translators, and editors who have excellent language and listening skills. 
The company works with a variety of languages, so having bilingual skills could help you land a job. 
Editors for Proofreading Pal can make as much as $3000 per month depending on their schedule and how much work they can take on. 
You need excellent Google search skills, a graduate degree or currently enrolled in a graduate program, at least five years of editing experience, and a computer with Microsoft Word, Adobe Standard, and Windows XP or higher installed. 
If you're a native English speaker and a PhD holder with at least two years of experience editing academic papers, you can apply to English Trackers. 
You'll get a flexible schedule and payments every month. 
Prompt looks for Writing Coaches, which are basically feedback providers that help students refine their writing and keep improving. 
You'll need a minimum of a bachelor's degree to sign on with the company. 
Writing Coaches can earn as much as $30 an hour, but your final payment will depend on how long it takes you to edit a paper. 
Apply online for an editing position with Editor Live if you have academic editing experience and experience with Microsoft Word 2016. 
Deadlines here can be as little as three hours, so having the availability for quick turnarounds is a must. 
Become a copy editor or proofreader for this company, which works mostly with Christian, Spiritual, Paranormal, and Children's genres. 
Authors can search for you and choose to work with you if your credentials match what they're looking for. 
You need five years of editing experience and some samples of edited work to apply. 
Freelance Marketplaces 
Freelance marketplaces can be excellent spots to find freelance editing and proofreading work. 
On these sites, you'll sign up for free, and then browse the listings to find jobs you want. 
Fiverr is a bit different in that you can post your own editing and proofreading gigs for others to buy from you. 
Here are several freelance marketplaces to look for editing and proofreading jobs: 
Content Marketing Agencies 
You can also search for content marketing agencies that hire freelancers for editing work. 
There are many of them, and you can usually find them by doing a quick Google search for "content marketing agencies."  
Even if an agency doesn't have a job listing for an editor, you might consider emailing them to ask if they need any help from a freelancer for editing work. 
Job Search Sites 
Job search sites can almost always turn up freelance editing and proofreading jobs. 
Try sites like ZipRecruiter, Simply Hired, and Indeed. 
Use the search bar to find jobs and apply through the site. 
You can also make sure you're looking for remote jobs by typing "remote" or "work from home" in the location section of the search bar. 
Start Your Own Business 
Finally, there's always the option of starting your own editing or proofreading business. 
And this idea could definitely give you the best income flow because you'll be in control of who you work with and what rates they pay.  
With your own editing and proofreading business, you can seek out clients that need your help. 
Offer a proposal for your work, send a contract, and start making money. 
There's always room to grow with a business, too. 
For example, once you start picking up more clients and getting busier, you might hire a couple of other people to work with you, too, to meet the demands of all your clients. 
Don't forget to create a website for yourself that outlines your services and gives people a way to contact you if they're interested in having you edit or proofread. 
Start Your Proofreading or Editing Career Today 
The companies we listed above can definitely be a good way to get started with full-time editing from home. 
For most, you'll need some experience, so make sure you have at least a little work under your belt, even if it's editing your own work. 
Once you've gained experience in a legit editing role, you could move onto being in business for yourself and finding your own clients. 
Either way, you can work from home proofreading or editing in a rewarding career that's flexible for your schedule. 
Similar Posts:
Get Money: Cash In!
Renowned Swagbucks delivers what you need: More rewards, more money! Watch videos, take surveys, shop and more to earn Extra Cash. 100% free to join!