Need Easy Extra $250+/Month For Free?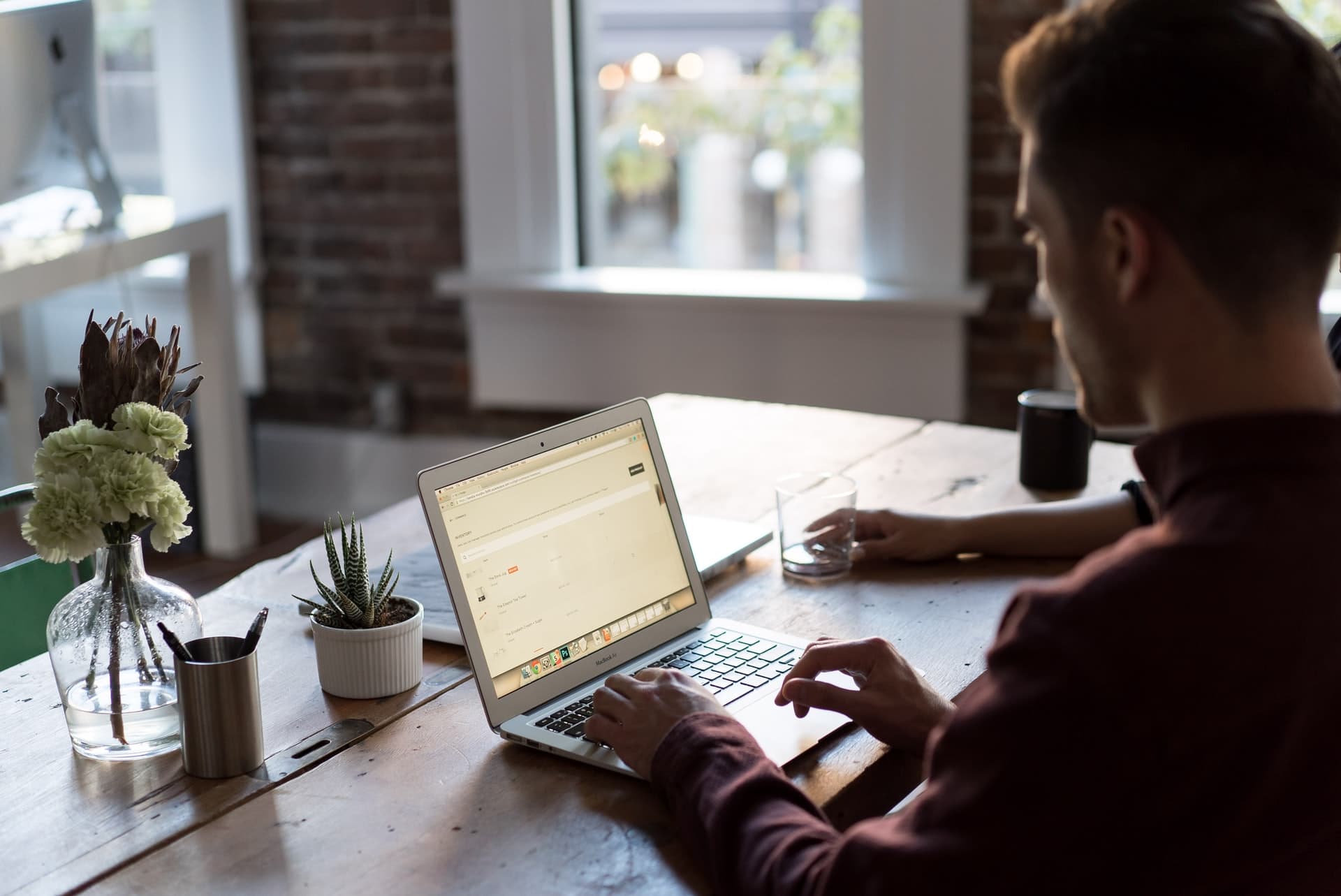 Since the beginning of the age of the internet, data entry jobs have been a hot commodity for people who want to work from home. 
If you can type and know how to use a computer, you can probably complete data entry jobs with ease. 
Today, decades later, data entry jobs are still some of the most popular ones for remote workers to look for. 
They're often flexible, allowing you to sign in and work when you have time available, making it super convenient for parents and caregivers, especially, to make some money. 
Data entry work also doesn't have a steep learning curve in most cases, meaning that you won't usually need a specific level or field of education to get hired by a company for it. 
Although data entry doesn't tend to have the highest rates for work-at-home jobs, you can still make $12 an hour or more, on average, doing them. 
Where to Find Legitimate Online Data Entry Jobs from Home: 18 Companies That Offer Genuine Data Entry Jobs 
Where can you find data entry jobs that let you make money in your spare time? Here's where to look: 
Lionbridge is a popular company for work-at-home workers because of the variety of remote tasks it often has available. 
You can work for its micro-tasking site by signing up online, filling out some details about yourself, and waiting for jobs to come your way if you qualify for them. 
Most jobs require you to complete an evaluation first to test your skills. 
Depending on your score, you'll have access to the job and can work at your own pace as long as you meet your deadlines. 
TDEC offers various remote services to its clients, including call center outsourcing, state tax processing, and data entry. 
The exact type of data entry work you'll do will depend on the clients you match with. 
You can learn more about the clients TDEC works with for data entry and what kind of benefits you can expect as an employee here.  
Working Solutions is somewhat of a staffing agency for clients in different industries. 
The company works with independent contractors who are skilled in a range of areas, including data entry, to meet the various needs of its clients. 
Because you could work with different clients at any time, the type of data entry work you do could change a lot, so this is a good option for people who like variety. 
The pay and terms of your work depend on the projects you qualify for. 
Southwestern Fundraising provides fundraising opportunities for schools and organizations. 
Want More Money?
Pinecone Research, a leading name in online survey panel honesty, absolutely guarantees $3 cash for every survey you complete!
Take advantage of their time limited New Membership drive and register NOW. Join today: 100% free!


The company looks for people interested in sales work to help reach out to places that might be interested in fundraising. 
However, there's also a data entry position that started when the company was Great American Fundraising. 
Through this gig, you'll type in names collected from scanned magazine order forms that people send in with their fundraising orders. 
Much of the work is seasonal, reportedly, from September to December, but you might be able to pick up some work during other months too. 
DionData Solutions is a provider of data entry services. 
The company has both staff and independent contractors working for it. 
Although the website currently says that there aren't any openings for at-home data entry specialists, you can continue to check back occasionally to see if anything becomes available. 
This company is all about data entry services, as you might be able to tell from its name! 
Contractors should have at least two years of experience with data entry and type at least 50 words per minute. 
The only downside of this company is that you do need to pay a small fee to remain in its contractor database to ensure that you're serious about working for them. 
This prevents people from signing up, and its database becomes too cluttered for them to find quality workers. 
Still, one full year is only $10, which is a small price to pay to potentially get some work. 
Xerox has a bunch of jobs that you can do from home, and data entry is one of them. 
Requirements and pay will depend on the job, but you can search for the jobs and read through their descriptions here. 
Appen is a leader in providing part-time, flexible work-at-home jobs. 
One of its most popular ones is the search engine evaluator position, but there are often also data entry-focused jobs you can snatch up. 
When you apply for Appen, the company will ask about your skills so that it can match you with upcoming projects. 
You can choose the ones you want to do. 
Most of them will come with a minimum number of hours you'll need to commit to each week, but you can choose when you want to work during the week to hit your deadlines. 
On Microworkers, you can pick up microtasks to complete on your own time. 
Many of the gigs here are data entry tasks that you can finish up quickly and get paid for, but you might also find some other interesting stuff to do when you want a little more work. 
Recordsforce offers a lot of different services to businesses, including document scanning, automated accounting, workflow management, and more. 
The company occasionally seeks data entry specialists with flexible schedules during the week and on Saturdays. 
You'll need to commit to a minimum of 12 hours each week and 4 hours each shift; otherwise, the work is pretty flexible. 
These jobs are usually temporary, but there is a chance that your work performance could qualify you for a more permanent position. 
Get Money: Cash In!
Join Opinion Outpost, one of the few faithful and honest survey panels and earn cash and gift cards for your opinion. Stack your points and redeem them: Simple! No hidden fees and completely free!
SigTrack gathers information from registered voters, and it'll be your responsibility to enter that data. 
The company allows flexible scheduling, and the jobs pay per project, so it's difficult to say how much you'll earn per hour. 
I've seen reports of somewhere between $9 and $12 per hour, after all, is said and done, but of course, that depends on how fast you work. 
Capital Typing has language translation, transcription, and other similar services. 
You can look on the Jobs page to see if any data entry or transcription – a similar type of job – work is available and find the details to apply. 
Clickworker is very similar to Microworkers in that it offers a variety of tasks for people to pick up and complete when they have some time. 
Here, you'll need to complete tests for some of the gigs to ensure you know what you're doing before you start doing paid work. 
However, there are some entry-level tasks available, too, that don't require you to take a test. 
In addition to data entry, you'll find stuff like image categorization and tagging, surveys, research tasks, and more. 
Find data entry work with AccuTran Global, which also offers transcription, translation, captioning, and other similar work. 
The company looks for people with experience to fill their job needs. 
You'll be an independent contractor. 
Hit the Apply for Work button to see what jobs are currently available and apply. 
DataPlus has a variety of outsourced business services available, including data entry. 
There's no link for an application, but you can hit the Contact button to send an email detailing your interest in helping with data entry services. 
On Fiverr, you can create your own jobs for data entry! 
This marketplace lets people search for gigs they want to buy, and data entry is something people sell here. 
If you're experienced in a particular type of data entry that you really enjoy doing, this is a good way to make sure you get to keep doing it, unlike working for companies that assign you tasks as needed. 
Plus, you control how much you make here when you set up your gigs. 
Start as low as $5 for quick data entry tasks, or create more valuable ones for more money. 
Amazon Mechanical Turk is where you can go for quick tasks you want to complete when you have some spare time. 
Because it's all about quick jobs, there are a lot of data entry gigs here. 
You can search for all the jobs, but they might not all be available to you. 
Some require you to take skill tests before you can do them, but many of the data entry tasks are open to everyone. 
Once your tasks are approved, your money will show in your Amazon Payments account. 
Upwork is a marketplace for freelancers of all kinds, including data entry specialists, transcriptionists, graphic designers, and more. 
You can sign up as a data entry specialist. 
Once your application gets approved, you're free to start browsing for jobs and apply to them using your Connects, which are like application credits. 
When you're chosen for a job, you can work out all the details with a client via the messaging system. 
Upwork holds funds for jobs in an escrow system, and you can withdraw your earnings once the client approves your work. 
What Do I Need to Work on Data Entry Projects? 
Fortunately, getting started as a data entry worker from home doesn't require an extensive amount of equipment. 
If you have a working computer and internet connection, you should be good to go! 
If not, you'll definitely need to invest in one, as most companies will not furnish those for you. 
As far as necessary skills, you'll, of course, need excellent typing and computer skills. 
You need to know your way around the computer and various applications usually used in data entry work, like spreadsheets, documents/word processing software, and other programs used for data recording.  
You also need to be an organized and self-motivated person because these jobs are pretty autonomous without the need of a supervisor looking over you. 
The company you work for will determine what qualifications you need to start working, but in most cases, there aren't many. 
Generally, you'll need to be at least 18 years old, have a high school diploma or GED, and be able to pass a background check. 
Some companies may also require you to pass a test or go through an onboarding training program first before getting hired. 
How Much Does Data Entry Pay? 
I've seen data entry jobs pay anywhere from $10 an hour up to $25 or slightly more. 
It really depends on the company and the work they do.  
Some companies only offer independent contracting data entry jobs, while others are for employment. 
Employment jobs usually pay a bit higher, but they also usually come with more requirements and less flexibility. 
Always try to inquire about your rates before you go through your application and training if they're not already listed in the job description, just to make sure it aligns with your goals. 
Finding Data Entry Jobs from Home 
In addition to the places we've listed above, you can also find work-from-home data entry jobs using job search sites like Indeed and ZipRecruiter. 
Also, if you're currently signed up for freelance marketplaces like Guru and Freelancer, you should be able to find data entry work there. 
Keep your eye on jobs on Craigslist, Twitter, and Facebook, too, as these places can sometimes turn up legit data entry jobs (but always be careful, of course). 
Finally, Google search is always an option.  
Just search for terms like "data entry work at home" to find companies or staffing agencies that are currently recruiting. 
Similar Posts:
Get Money: Cash In!
Renowned Swagbucks delivers what you need: More rewards, more money! Watch videos, take surveys, shop and more to earn Extra Cash. 100% free to join!