Need Easy Extra $250+/Month For Free?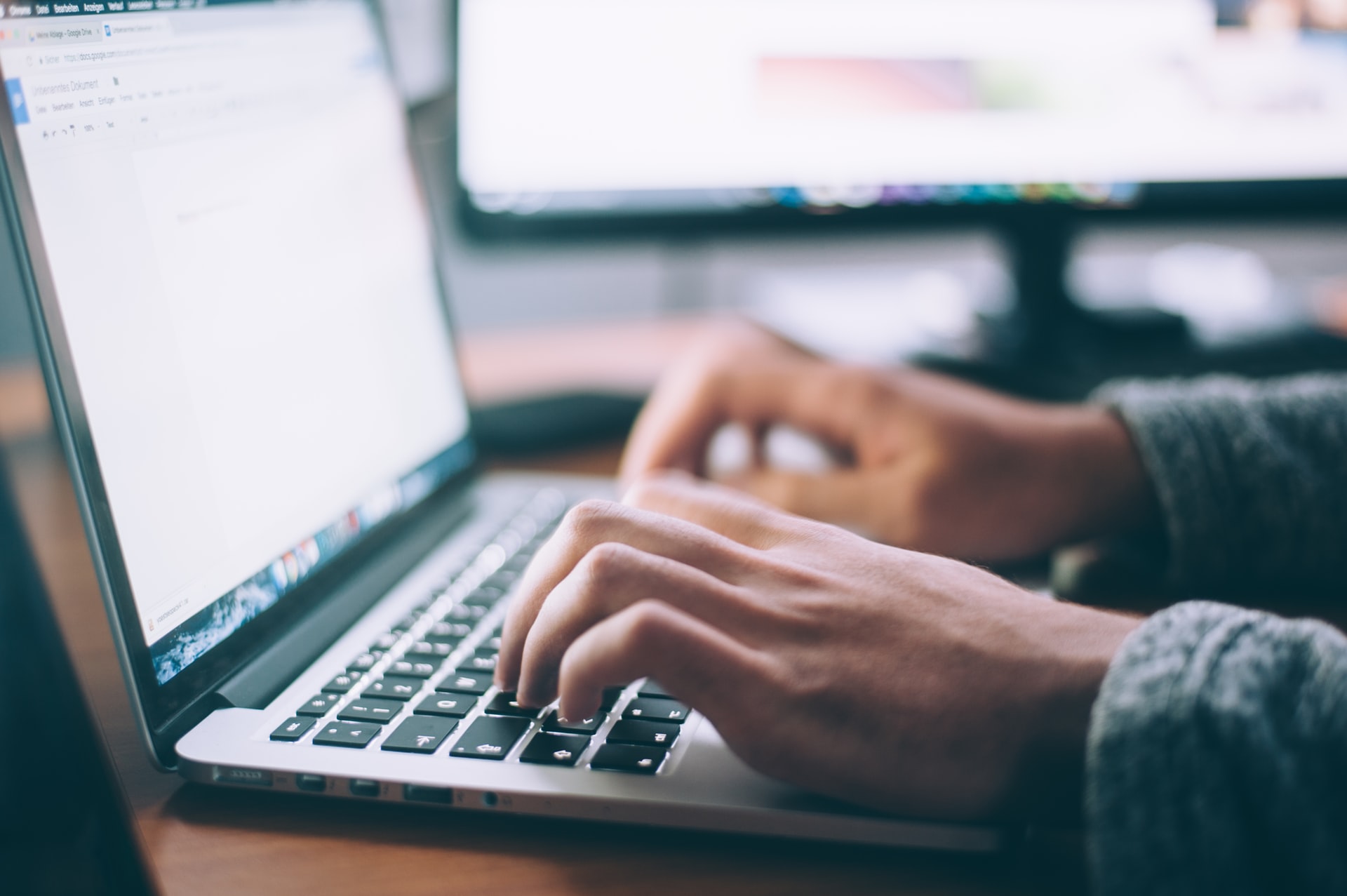 Customer support isn't everyone's cup of tea, but it seems that many work at home jobs fall within this category. 
What about the technical support people out there? 
It may not be as easy to find a remote tech support job that you can do from home, but there certainly are many companies that hire for them. 
You just need to know where to look! 
This guide showcases some of the top places on the web for you to find work from home online tech support jobs that pay $15 an hour or more. 
Where Can I Find IT Support Jobs Working from Home? 
Start your at-home career today with one of these companies offering IT support jobs that let you work remotely: 
Apple is a top tech company, so it's not a surprise that it seeks to hire some tech support workers to help customers with techie questions. 
But this company is actually very remote-friendly, too. 
Its Apple @ Home Advisor position is one that's highly sought after by people who want to work from home. 
That's more of a customer support role, but Apple does also hire remote IT support people through the program. 
As an employee, you'll qualify for paid time off, product discounts, and other benefits. 
TTEC, also known as TeleTech, helps match you with jobs that fit your interests. 
You can sign up for the Talent Community to get notified when new positions are available, or you can find a job you're interested in and apply for it through the website. 
TTEC offers a complete onboarding process that includes all the training you'll need for the job, as well as a dedicated support team that'll help you navigate any issues along the way. 
eXp Realty is a real estate brand that has real estate agents working across the United States. 
It occasionally looks for remote tech support specialists who can help agents, brokers, and other staff work through any techie issues they face. 
You'll need a minimum of a high school diploma or a GED, but some college education is preferable. 
Two years of experience in a tech support role is also something the company will look for in candidates. 
Transcom provides customer support services to companies all over the world, and many of the positions it hires for are work from home. 
Want More Money?
Pinecone Research, a leading name in online survey panel honesty, absolutely guarantees $3 cash for every survey you complete!
Take advantage of their time limited New Membership drive and register NOW. Join today: 100% free!


The Technical Support Advisor position is one of them. 
This role features paid vacation time, an employee assistance program, health benefits, and a 401(k) plan, among other benefits. 
You'll work a full-time schedule for up to 40 hours, and some overtime may be available for top performers. 
You can even get a full home office setup with a computer, headset, and accessories if you're hired on with Transcom. 
OneSupport is a support service for businesses, and it focuses on work from home positions to fill its staff. 
You can find tech support positions occasionally on the Careers page. 
They typically start at $10/hour but come with excellent benefits packages that include paid time off and full health insurance benefits.  
There are no education requirements, but you will need an eligible computer setup and have excellent knowledge of phone, chat, and email support and etiquette. 
Find a Technical Support Specialist position at Hello Innovation, which allows some of these roles to be filled from home. 
This role requires you to have at least two years of experience in a similar tech support role and have excellent communication skills. 
The perks of working here include bonuses, paid time off, and team activities. 
HubSpot is an innovator in all things digital marketing, and it looks for remote workers to round out its team of experts. 
Find a work at home technical support role here if you have relevant experience and exceptional customer service skills. 
You'll also need to remain up to speed with HubSpot and its products so that you can quickly and accurately help others who need it. 
Awesome Motive makes working at home its priority for its team. 
In addition to working from your home office, you can be invited to company retreats, have flexible hours, get health insurance benefits, and more. 
This company hires WordPress Technical Support workers to help people navigate WordPress. 
You'll need excellent English skills, at least two years of WordPress experience, and tons of benefits, including a branded laptop when you hit five years with the company. 
Support.com works with remote staff to provide customer service and technical support services to its clients all over the globe. 
The company offers plenty of benefits for you to enjoy once you're hired, like opportunities for bonuses, an employee assistance program, paid training, a stock purchase program, and medical, dental, and vision benefits. 
You can apply online using the form to get started. 
Teleperformance hires work from home agents who can help with technical and customer support. 
You'll need a computer setup that fits the company's requirements, high-speed internet, a distraction-free workplace, and a somewhat flexible schedule to meet the needs of varied shifts. 
Once you apply, you'll be invited to a virtual group session to introduce you to how everything works and go over the next steps of the process. 
All training will be virtual, too. 
Get Money: Cash In!
Join Opinion Outpost, one of the few faithful and honest survey panels and earn cash and gift cards for your opinion. Stack your points and redeem them: Simple! No hidden fees and completely free!
Buffer is a top company for remote work, offering tons of benefits to its employees, including flexible schedule, paid holidays, and a stipend for your home office setup. 
The positions here vary depending on what the company needs at the time, but technical support roles are sometimes available. 
Buffer is also one of the few companies that have adjustable salaries, meaning that your pay will depend on both your experience level and your cost of living.  
SocialChorus is a communications company with various products to help with email communications, content management, and more. 
Technical support specialists for the company help clients with technical issues, escalating issues as necessary to the next tier. 
The work will be done through both email and phone. 
You'll need a minimum of a relevant bachelor's degree and one to two years of experience with web or mobile applications. 
Amazon sometimes seeks technical support wizards to work from home. 
The positions require at least one year of tech support experience along with customer service experience, excellent communication skills, and a strong ability to document processes accurately. 
Understanding Microsoft Word and Excel are also bonuses. 
When you search Amazon's virtual careers page, you can scroll down and click the Work From Home filter to find only jobs where you can work remotely. 
VIPDesk Connect has customer care solutions for its clients, and you can become part of the team as a tech support agent that helps troubleshoot issues. 
These positions can be either part-time or full-time. 
The company looks for people who are excellent communicators, both written and verbal, good problem-solvers, and highly self-motivated. 
You'll need two years of relevant experience and a high school diploma, at minimum, to get started. 
At Everise, you'll find IT Desktop Support positions that are remote-friendly. 
A bachelor's degree in computer science or a relevant field is a must, and it helps to have relevant certifications for the job. 
You'll also need to be able to pass a background check and a drug test before getting hired. 
Relativity hires remote technical support specialists to provide email and phone help to clients. 
The shifts are usually evenings. 
You'll need to be well versed in SQL. 
Customer support experience, excellent written and verbal communication skills, and experience troubleshooting complex technical issues are musts. 
The job listing also notes that you'll need to be able to travel 10% of the time, so a little out-of-the-home work is necessary. 
Asurion provides technical solutions to global companies. 
The company has several remote opportunities that vary depending on client needs, but there are almost always some tech support roles open. 
The requirements for the job will vary based on the needs of each company, but most positions are full-time and have a set schedule. 
Other Places to Find Work from Home Online Tech Support Jobs 
There are other places you might want to bookmark to look for online tech support jobs other than the companies listed above, including remote staffing agencies and job search websites. 
Here are a few of our favorites: 
Alorica is a staffing company that connects businesses with people who they can outsource various types of work to, from customer service to tech support to everything in between. 
You can apply for Alorica and remain on its list until they have an opportunity for you that matches your interests and skills. 
Or you can apply for a specific position that's listed on the website if you find something that fits your interests and needs. 
This site often has tech support positions for different companies to fill. 
Although there are many job search sites on the internet, Indeed is one of the easiest to use to find what you need in remote work. 
You can use the search bar to search "Remote" or "Work from home" jobs while using keywords like "IT jobs" or "Tech support" to get more specific. 
If you find a lot of results and want to keep getting listings related to your search, you can enter your email on the website to sign up for alerts when new jobs land on the site. 
ECS Virtual Support is a company that's devoted to matching virtual workers with companies that want to hire them. 
There are frequently new technical support jobs posted here, the details of which will depend on the hiring company. 
When you find a job you want to apply for, you can begin your application and the onboarding process online to continue. 
Most jobs will require you to have at least six months of relevant experience and have a quiet and separate home office environment. 
DailyRemote is a job search site that focuses only on remote jobs, so it can be a good site to use to weed out all the non-remote jobs out there. 
You can search all open jobs by category. 
Just choose "Support" and hit "Search" to begin looking for tech support jobs that interest you, or type in "technical support" into the search box to find them that way. 
There are several jobs posted each day, so make sure you check back at least daily to see what's new. 
AppleOne is a remote hiring agency that staffs companies with remote workers based on their needs. 
You can search for open jobs on the site or send your resume to AppleOne to be added to its Talent Agency. 
The latter option will keep your resume and information on file until AppleOne finds a match for you, so you can continue to apply to other places to find your perfect career in the meantime. 
Simply Hired is a site similar to Indeed in that it lets you search for jobs according to your interests and where you want to work. 
It's laid out nicely and easy to navigate, too. 
Simply Hired also has a free resume-building tool that you can use to craft a resume that'll win over hiring representatives for jobs. 
Kelly Services is a popular staffing agency for remote and non-remote jobs. 
Search "tech support" on the jobs page to find jobs that match the criteria. 
Jobs can vary between contract, part-time, full-time, temporary, and other situations, so make sure you read the full details of each listing before applying. 
You can also filter your search results by Job Type using the filters at the top of the page. 
Find Your Perfect Work at Home Tech Job Today 
You now have several places to keep bookmarked to help you find a work from home career as a technical support specialist. 
We hope it helps! 
Now is a good time to look over your resume and make sure you have the most up-to-date and informative information included on it. 
Because you likely won't be meeting your potential employer in person, it's especially important to stand out on your resume. 
Similar Posts:
Get Money: Cash In!
Renowned Swagbucks delivers what you need: More rewards, more money! Watch videos, take surveys, shop and more to earn Extra Cash. 100% free to join!