Need Easy Extra $250+/Month For Free?
There are a lot of websites on the web that help people make quick, easy money online.
Unfortunately, if you live outside of the United States, Canada, or the United Kingdom, you might find that a lot of these opportunities aren't available to you.
Even one of the biggest money-making websites on the web – Swagbucks – restricts people from most countries.
Whether you live in India, Germany, or Japan, you can still have access to online reward programs like Swagbucks if you know where to look.
This helpful guide will let you know all about using GPT sites as an international participant and the very best sites that will welcome you as a member.
What is a GPT Website?
First, let's go over the meaning of a GPT site if you're not familiar with it.
GPT is an acronym for Get-Paid-To.
GPT sites are referred to this way because they involve you getting paid to do small, quick tasks, rather than paying you to do just one thing, like taking surveys.
Most GPT sites offer similar ways of earning money, like referring friends, getting paid to shop, and even paying you to search the web.
However, they're all a bit different and offer different things to members.
These sites are fun to use and offer flexible ways for people to make money online without a job.
You can log in whenever you have spare time, choose what ways you want to earn, and then redeem your points for gift cards or cash.
GPT sites usually offer ways to earn bonus points, too, like logging in every day or participating in daily polls.
Why Are International Members Restricted from Some GPT Sites?
Most GPT sites cater to those in the United States, Canada, and United Kingdom.
Like survey sites, GPT sites connect with advertisers and research companies to give you offers and other paid tasks.
Unfortunately, many of the companies they partner with seek opinions and tasks from people in these countries only.
Therefore, those outside of those countries won't see all the cash offers, videos, surveys, and other paid tasks that people from those countries might.
Another reason international users might be restricted from joining a GPT site is because of payment issues.
Some sites' main form of payment is PayPal cash, and there are several countries that PayPal doesn't work with, so people from those countries won't be able to join.
How Can International Users Benefit Most from GPT Sites?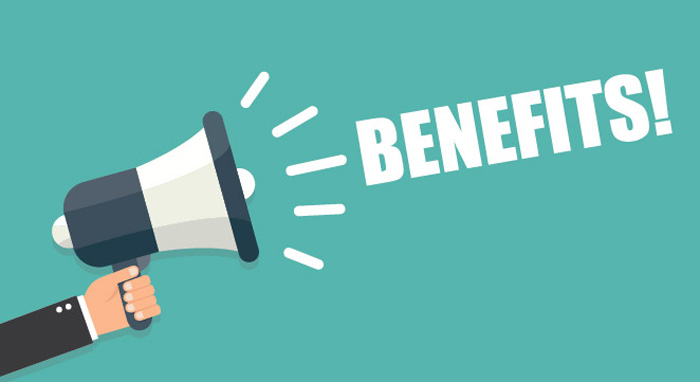 There are some GPT sites that accept people from all over the world.
Want More Money?
Pinecone Research, a leading name in online survey panel honesty, absolutely guarantees $3 cash for every survey you complete!
Take advantage of their time limited New Membership drive and register NOW. Join today: 100% free!


Their primary concern is having a pool of members who actively participate in tasks, so they aren't as restrictive with the countries they come from.
Still, there are some tasks that international users will probably have more luck with than others.
The following money-making tasks are ranked in order from best to worst for international users:
BEST METHOD: Refer Friends
Referring people you know is a safe bet for most international users because GPT sites don't tend to have restrictions as to where your referrals come from if they accept members from all over the world.
Depending on how the site works, you can earn money for each referral you refer, or even earn a percentage of everything your friends earn for as long as you participate.
If you have a website and social media accounts with a lot of followers, you should have no problem bringing people on board!
Cash Back Shopping
There usually aren't many restrictions for cash back shopping, which gives you a percentage of your online purchases back in points added to your account.
As long as the partnered retailers allow sales from your country, then you should be able to earn cash from shopping.
Follow Social Media Accounts
Most GPT sites let you get bonus points occasionally just from following their social media accounts.
Check the site's Twitter, Facebook, Instagram, and other accounts periodically to make sure you see any new promo codes for bonus points that you can add to your account.
These bonuses will be available to all members, regardless of where you live!
Complete Bonus Tasks
When you sign into your accounts, you might see daily bonus tasks or other fun tasks that can give you extra points.
Again, these are usually available to all members, and they'll be something simple like completing five random tasks or signing up for a particular offer.
Search the Web
On some GPT sites, you can get paid for web searches.
Most of the time, the country you're searching from won't matter, and you'll be able to earn points for each web search you make through the GPT site's built-in search function.
Play Games
Playing games is a favorite way for most people to earn cash on GPT websites.
The sites usually partner with an online game site to give you opportunities to win.
You can choose the games you want to play, some of which you can earn cash just from playing, whereas others are more competitive and will require you to actually win against other players to earn cash or points.
In most cases, anyone who's eligible to be a member of the site is eligible to play, so long as it's allowed in their country (some countries have laws against gambling and online games that may restrict you from earning this way).
Read Emails
Most members will have opportunities to read emails from the site and get paid for them.
These emails are usually advertisements from partnered companies.
You might find, as an international member, that you don't have as many paid emails available as someone from the United States would.
It all depends on the audience the companies want for their ads.
Still, you should at least get the occasional paid email sent through to your account.
Some GPT sites send them to your email, whereas others will only send them to your dashboard on the site, so be sure to check both.
Get Money: Cash In!
Join Opinion Outpost, one of the few faithful and honest survey panels and earn cash and gift cards for your opinion. Stack your points and redeem them: Simple! No hidden fees and completely free!
Watch Videos
Similar to reading paid emails, watching videos can be iffy for international members.
Videos are also usually advertorial in nature, so some companies may restrict the audiences that can view them to make sure they're only targeting their ideal audiences.
You won't miss much from not being able to watch paid videos, though, because the rewards tend to add up very slowly from them.
Take Surveys
International users might find it difficult to qualify for most of the surveys available on GPT sites.
Most market research companies target the audiences that a lot of companies target, so they usually focus on highly-populated and influential countries.
However, that doesn't mean you'll never qualify.
Be sure to respond to the invites you get in your email inbox or on your site dashboard, because these are likely surveys targeted toward your demographic.
HIT-OR-MISS: Complete Offers
One of highest cash-earners on GPT sites is completing offers.
You can sign up for free or trial offers, or make even more money by completing paid offers, which usually require a purchase of some kind.
If you were going to make that purchase anyway, it's a great way to get cash back for it.
International users may not see most of the offers, though.
Again, companies restrict the audiences to who they want to sign up for their offers.
If they're not looking for people from all over the world, you may never even see the offer in your account.
So, these can be hit or miss, but it's always a good idea to occasionally see what's new to make sure you're not missing any great offers.
What Is GPT Websites Most Common Rewards?
Each GPT site will have its own form of rewards, but these are among the most common you'll see as an international user:
PayPal Cash
If your country is one that PayPal works with, then this is probably your best option for getting paid quickly.
Most GPT sites can send you a PayPal payment within a few hours to a couple of business days. Some even pay instantly!
However, some countries aren't PayPal-approved.
If yours is one of them, it's important to sign up only for GPT sites that offer other similar payment methods that are friendlier for international users, like Payoneer or Payza.
Gift Cards
Gift cards are another common choice and can be a great way for international users to get their rewards.
Most GPT sites send electronic gift codes now instead of physical gift cards, which means that other countries aren't usually restricted because there are no mailing costs to worry about.
You can typically choose from gift cards for large retailers, like Amazon or Walmart, but some GPT sites offer ones for several stores and restaurants too.
Bitcoin
There are a few GPT sites that are starting to give out Bitcoin as rewards because people from all over the world can use it.
Check out Bitcoin Wallet for an easy way to get Bitcoin payments.
Checks
Checks are becoming less common as rewards, but some GPT sites still use them, even for international members.
They can be a little tricky, though, when the check is drawn on a bank from a different country.
If possible, look for other methods of payment to avoid a mess at the bank.
Top 6 GPT Sites for International Users
The following rewards sites are our favorites for international users because of their variety of payment options and tasks available to people all over the world.
InboxDollars is one of the longest-running reward sites on the internet.
It's also great for worldwide users because it has tons of offers and other tasks to complete, so almost anyone can find ways to earn.
You must have $30 in your account to cash out, and your first payment will be via check.
After your first payment, you'll become a Gold Member and can choose from other payment methods, like Tango or Prepaid VISA.
Read more: Inbox Dollars Review: Is This One Worth The Time?
Sign up for CashCrate and earn $1 just for joining!
After that, you can complete offers, take surveys, refer your friends, and more.
CashCrate offers a lot for international users, as many of its offers – one of its best ways for members to earn – are open to people in most countries.
You can also earn a whopping 20% of all your referrals' earnings!
You'll need $20 minimum to cash out, and payments will go to you the following month after reaching $20.
CashCrate has different member levels depending on how active you are, and the payment methods differ for each level.
Beginners can choose from Dwolla or a check but move up the ranks, and you'll have access to PayPal and direct deposit too!
Read more: CashCrate Review: Should You Give It a Shot?
InstaGC (13+ with Parental Permission, Worldwide)
InstaGC stands for Instant Gift Cards because this GPT site rewards members with a variety of gift cards!
There are over 350 to choose from, so people all over the world can find one that meets their needs.
You can also choose PayPal cash if accepted in your country, check, or direct deposit.
Read more: InstaGC Review: Can You Really Earn Like They Say?
Points2Shop (13+ with Parental Permission, Worldwide)
Points2Shop works a little differently than other reward sites.
Instead of offering gift cards, PayPal cash, or other prizes, you'll get credit to use on Amazon to purchase items you want!
The site has an extensive rewards catalog of products on Amazon that you can save up for by completing offers, taking surveys, and doing other tasks.
Then, use those points to purchase products you want on Amazon.
You'll get 250 points for free just for signing up.
PrizeRebel (13+ with Parental Permission, Worldwide)
The site offers tons of gift cards delivered electronically by email, so international members don't need to feel left out!
TreasureTrooper is another international-friendly GPT site offering tons of ways to earn.
The site has a lot of free, trial, and paid offers to earn cash, but you can also take surveys, refer friends, play games, and even receive paid phone calls from advertisers.
You can request an instant PayPal payment when your account reaches $20.
Conclusion: Best GPT Sites for PayPal Cash and Gift Cards for International Users
International members: You no longer have to feel left out from using some of the best rewards sites around!
You now know where to go to sign up for GPT sites that will welcome you AND send your rewards without a hitch.
Have fun and go make some cash online!
Similar Posts:
Get Money: Cash In!
Renowned Swagbucks delivers what you need: More rewards, more money! Watch videos, take surveys, shop and more to earn Extra Cash. 100% free to join!