Movie buffs all over the world can cash in on their love of movies by getting creative and knowing where to find different types of movie jobs.
Need Easy Extra $250+/Month For Free?
Thanks to this post, you won't have to search for ideas.
I've outlined the top ways to make money watching movies, online or at your local theater (all you Netflix-ers out there, be sure to check out the first one!).
Get Paid to Watch Netflix!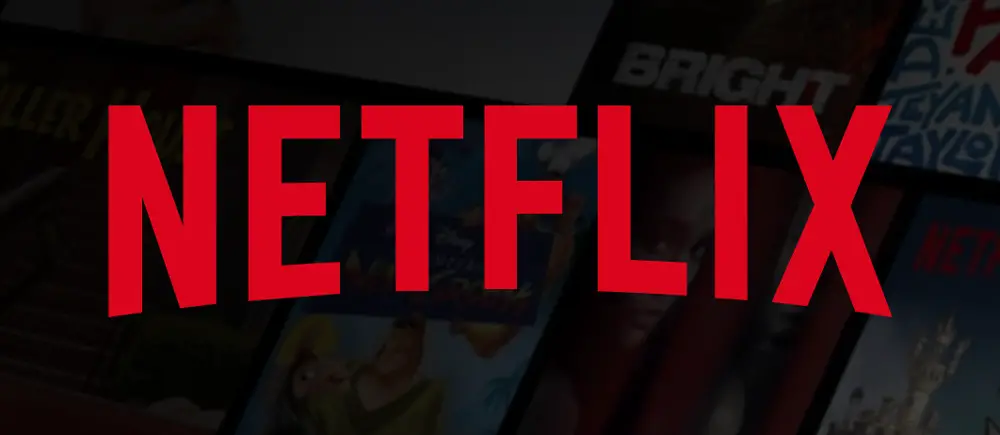 Calling all Netflix bingers! This one's for you.
There's a job Netflix offers called "Tagger." It doesn't sound that exciting, but if you're into movies, it's probably right up your alley.
As a Tagger, you'll need to watch new movies being added to Netflix (yay!) and decide what categories they go into and what age rating they should have (as in, are they appropriate only for adults or are they family-friendly?).
The specifics of Netflix Tagging are kept a little hush-hush, and there aren't many people who are lucky enough to have the gigs.
But, they do exist, and when one opens, you'll find it on the Netflix Jobs site.
You may also find them under names other than Tagger, like Editorial Analyst or Content Analyst, so be sure to browse through the listings for related terms.
Taggers should be able to pay attention to details in movies that will help you categorize them properly. Experience in the movie and TV industry is a plus.
From what I've read about the positions, they're usually for people based in LA. But, this could always change, so no harm in keeping your sights set on the Jobs' site!
Watch Trailers for Money with Reward Sites
There are two types of people in the world: those who skip movie trailers and those who love watching them to get themselves excited about new flicks releasing soon.
If you're the latter, you should check out this trick that will let you get paid to review commercial trailers for movies!
You know those reward sites, also known as GPT (Get Paid To) sites that give you money to do things like play games, search the web, take surveys, or invite your friends?
Well, many of those same sites will also pay you to watch videos.
Sometimes, these videos are advertisements for new products or services. Other videos are fun, interesting videos about different topics.
And many of them are movie trailers! Production companies work with these reward sites to advertise new movies by placing their trailers in the paid videos section of the sites.
As a member, you can watch them and earn money toward your account balance.
Just be sure to read the instructions first, because every site is different. Some may pay you per video or trailer, while others will require you to watch a series of trailers before you get paid.
Here are some reward sites to start off with:
Want More Money?
Pinecone Research, a leading name in online survey panel honesty, absolutely guarantees $3 cash for every survey you complete!
Take advantage of their time limited New Membership drive and register NOW. Join today: 100% free!


I also want to mention Perk TV. It's a reward site and app, but it's all about TV and movies rather than other internet related tasks, so it's not quite the same as the others.
Use the desktop site or app to watch videos, app trailers, and movie trailers and get rewarded to do it!
Once you earn enough, you can trade in your points for gift cards to places like Starbucks, Amazon, The Home Depot, and Xbox Live.
Share Your Opinions of Trailers and Movie Ideas
Another way to get paid to watch trailers is by taking surveys about them.
One of the most popular types of surveys is those related to different forms of media, like TV, internet, radio, and movies.
I've come across several movie-related surveys during the past view years I've participated in online studies.
They'll usually ask you to watch trailers for upcoming movies and invite you to share your opinions in the survey.
You can be 100% honest, because your feedback goes back to production companies to let them know what you liked and didn't like, informing them of things they might be able to change in the future.
Almost any survey site may have these types of surveys available, but some of my favorite sites to try are:
Tip: Be sure to fill out your profile when you join a site.
Most sites will offer profile surveys that help them learn what surveys you'd be most interested in and well-qualified to take.
Whenever possible, indicate your love for movies! This will help you match with movie-related studies you can get paid for.
Become a Movie Reviewer
Have you ever wanted to review films for money?
You can!
With some writing talent and close attention to detail, you can become a movie reviewer and write for some big-name companies that enlist the help of people like you.
The first way to do this is by keeping your eye on job search sites, like Indeed or Snag A Job.
They often have a Media category where you can find jobs related to the movie industry.
Usually, these jobs will require previous experience in the media industry and possibly an educational background too.
But, if you've written movie reviews before, you could wow recruiters with your portfolio enough to snag one of the jobs!
MediaBistro is a more specific job search site that may help you find reviewing jobs.
Alternatively, you can reach out to online magazines and blogs that recruit writers to join their teams.
There are several movie and entertainment-focused blogs that pay writers for contributing articles to the site, like:
You can also check out Upwork's listings for jobs that require a film criticism skill!
Start a Movie Blog
Or, you can even start your own blog!
Blogging can be a great way not only to share your interests but make money at the same time.
Get Money: Cash In!
Join Opinion Outpost, one of the few faithful and honest survey panels and earn cash and gift cards for your opinion. Stack your points and redeem them: Simple! No hidden fees and completely free!
It will be a slow start as you gain an audience, but there's a lot of money to be made in blogging once you have one.
As you grow, you can add in different types of monetization, like advertising and sponsored posts.
With a large audience, you might be able to partner with production companies, screenwriters, and other people and companies in the industry to create posts around their products, company news, new releases, etc., and get paid for it.
You can also get into affiliate marketing, placing affiliate links to movies and other related items so that when someone purchases it using your link, you earn commission.
Think of how much fun it can be to write reviews and news about all the movies you love and are interested in without any restrictions on your own blog, plus have a chance to get money from them!
Mystery Research
You've probably heard of mystery shopping, where you get to be a secret shopper, visit or call stores, and then provide feedback about your experience.
You can also be somewhat of a mystery shopper for movie theaters and research about them.
Production studios and movie theaters sometimes enlist the help of these secret researches to collect data about movie theaters, audiences, and the movies themselves.
You'll act just like any other moviegoer and collect the information needed.
Data you might need to collect could include counting the number of people in the audience, how many trailers were shown before the movie, what trailers are shown, the popularity of each movie, and what promotional materials are displayed at the theater.
Some tasks are more related to the theater itself, like ordering food and drinks to see how customer service was or making observations about the cleanliness and hospitality of the theater.
Mystery shops for movies usually pay you for your movie ticket plus a set cost for your work, which will depend on how much data you need to collect and how long you'll need to stay.
Most shops range from $30 to $100 including movie ticket costs. It's not bad for getting to watch a movie and getting paid for it!
Here are a few mystery research companies that offer this kind of work:
Most mystery shopping companies will require shoppers to be at least 18 years old to apply, and they must be able to follow directions closely.
Also read: Learn How to Get Paid to Watch Videos Online: 22 Fun Ways!
[wps_conclusion-without-button title="Conclusion: Get Paid to Watch Movies Online and Locally" style="card-success"]
See! It's completely possible to get paid to watch movies online or in your local theater.
Make money off your favorite movies or catch the latest flicks. Either way, you can get paid for your passion of watching movies!
Whether you like to critique movies or simply like to share your opinions, there is a paying opportunity for just about any movie lover.
[/wps_conclusion-without-button]
Similar Posts:
Get Money: Cash In!
Renowned Swagbucks delivers what you need: More rewards, more money! Watch videos, take surveys, shop and more to earn Extra Cash. 100% free to join!