Need Easy Extra $250+/Month For Free?
Is there such a thing as making simple money?
You bet!
I've learned several tricks over the years for making easy, extra cash in my spare time by using the internet.
We've come a long way with technology. It's been a lifesaver for people like me who want flexible, simple ways to make money online to supplement their income without needing to look for another job or spend several hours a week doing it.
I think it's super important for everyone to have some easy money-making ideas in their back pocket to use when they need it.
After all, you never know when an emergency will arise, or you may not have enough to pay the bills for the month. These quick and easy ways to make money this year will help you get over whatever financial hurdle comes your way.
The best part?
They require no specific skills, degrees, or experience to do! Anyone can complete these quick money-making tricks to get a little more cash in their bank accounts this year.
Making Easy Money Online
Use the web to make money! These ideas are all things you can use the internet for to make money easily in your spare time.
Take Online Surveys with High-Paying Sites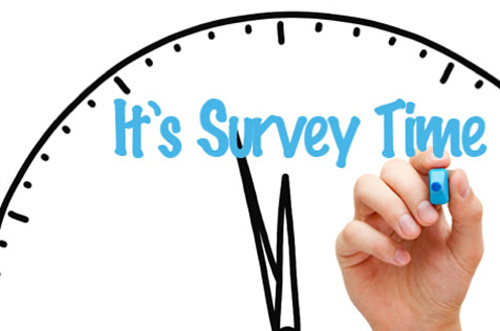 You know I can't talk about making money online without mentioning my favorite survey sites.
I know that taking surveys isn't everyone's cup of tea, but if you're looking for easy ways to get extra cash (which I assume you are because you're reading this!), then you should at least consider joining some survey sites.
Some people only make $10 a month from surveys, while others – people like me who know the best ones to use and how to use them correctly – can make $100 or more every month.
Either way, it's still extra cash you didn't have before without spending a ton of time doing it.
The following survey sites are among those I've had the most luck with because they offer several surveys at a time and pay well:
Read more: 
Highest Paying Online Surveys: You Want the Big Money? Read This!
21 Best Surveys That Pay Through PayPal (and Pay Well!)
Get Rewarded from Super Quick Tasks
Close behind online surveys is quick tasks, also known as short tasks, micro tasks, or micro jobs.
These quick gigs can get you the money you need in as little time as possible. Plus, there are a lot of different tasks you can choose from, which keeps things varied and fun.
You'll find quick tasks on reward sites and sites specifically for microtasking. Here are some of the best places to get paid to do everything from search the web and complete small research gigs to play games and watch videos for money:
Want More Money?
Pinecone Research, a leading name in online survey panel honesty, absolutely guarantees $3 cash for every survey you complete!
Take advantage of their time limited New Membership drive and register NOW. Join today: 100% free!


Read more: 10 Best Places to Find Micro Jobs Online (Plus 4 Apps!)
Sign Up for Sites and Get Bonuses
How much easier can it be to make money than simply by signing up for websites and getting paid a bonus for doing so?
Different types of websites that make money from your participation need people to keep signing up so that they can continue to make money.
Survey, reward, cash back shopping, and coupon sites are typically the kinds of sites you'll see with bonus offers for signing up.
Bonuses can range from a few cents up to $10 or more, just for completing the registration form and confirming your email address.
Here are some sites and apps that pay you just to sign up (and take no more than 5 minutes to finish the process!):
Read more: 23 Best Sites That Pay You Just to Register Your Account (Get Paid $177)
Make Money with Shopping Trips
This is, hands down, one of my favorite easy ways to make money.
I'm not a huge fan of grocery shopping, but when I know that I can go shopping and get some cash back just for buying things, it makes the experience better.
Any money I make from shopping goes right into my savings account, so at the end of the year, I wind up with some savings I didn't even have to think about.
My first recommendation is to download Ibotta. If you haven't yet used this app, start now!
You can redeem rebates on things you need to purchase, including food, some clothing items, and even birthday cards or beauty products.
Go shopping, upload your receipt, and get the rebate sent directly to your Ibotta account. Once you hit $20, you can get a payment with PayPal.
There's also Shopkick, which gives you points for uploading your receipts, scanning the barcodes of items you purchase, and providing feedback about your trip.
Don't leave the house without your smartphone and these apps installed!
Rent Things You Aren't Using
Do you have a car you barely use other than when you commute to work?
Maybe you have garage space that sits empty most of the time, or a spare bedroom in your home that's more of a storage area than anything.
Make use of what you have in 2022 to get more money in your bank account.
You've likely heard of Airbnb, a site that helps you find people to rent your space to. You don't have to rent your whole apartment or home.
Instead, you can rent out a room or part of your house to travelers and vacationers. Do it as often as you want to optimize your earning potential.
Try Spacer to rent your garage for storage.
You can even rent out your unused parking spot with SpotHero!
In a pinch, you can also create a free listing on Craigslist to find local people who might be interested in renting your extra spaces.
Get Bonuses for Credit Cards and Bank Accounts
Sure, your current bank account and credit card may be reliable and easy to use, but do they pay you money for using them?
Some (actually, many) accounts and cards do, so it's in your best interest to take advantage of them.
Get Money: Cash In!
Join Opinion Outpost, one of the few faithful and honest survey panels and earn cash and gift cards for your opinion. Stack your points and redeem them: Simple! No hidden fees and completely free!
Even if you don't need the bonus payments right now, your savings could always use them!
Do a search for "checking accounts with bonuses" or "credit cards with bonus offers," or something along those lines.
You'll end up with the most current results for accounts and cards that give you bonuses to sign up and complete specific steps, like making a certain dollar amount in purchases within the next three months.
Once you complete the task, you'll get your bonus, some of which can be $500 or more!
Try an Online Lottery
Check out FreeLotto.com for the simplest way to win money without even needing to purchase a lottery ticket at the convenience store.
This game is all online, and there are a few variations you can play that give you different prizes, like a car or money to pay off your mortgage.
It doesn't cost anything to play, but you can up your chances for winning by purchasing an upgraded membership, which will automatically enter you into every lottery the site has.
Write Articles
For people who enjoy writing blogs, articles, newsletters, or even academic papers, there are plenty of ways to get paid to do it online.
Bloggers can search for content agencies that hire freelancers or blogs that pay guest authors to post. Search Problogger and Freelance Writing Jobs for these opportunities.
You can also browse the writing/editing jobs section on Craigslist to find remote writing opportunities for websites or copy agencies.
Or, join content writing services like BlogMutt and CrowdContent to start working right away.
Sell Stuff
Gather up things you don't use or need and get rid of them!
You can find a place online to sell just about anything, from clothing with Swap.com to electronics with Gazelle.com.
For more general stuff, try Amazon or eBay, which are easy to get set up with and can be a good long-term solution for selling online once you get some feedback on your sales.
Get Fit & Healthy and Win Money
One of the most popular New Year's resolutions in the world is losing weight.
If that's also your resolution for this year, you should probably consider downloading two apps: DietBet and HealthyWage.
These apps can give you the boost you need to get fit by waving some money at you for the pounds you lose.
Join challenges with others and try to crush your goals and beat others to win the jackpot. Or, you can create a bet for yourself and win a grand prize based on how much you bet and how well you do.
How's that for motivation to stick to your resolution?
Invest Spare Change
You're already spending money on groceries, clothing, lunch, and gas, so using your purchases to invest without thinking about it should definitely be on your radar.
Acorns is an app that makes investing as simple as possible.
Connect your debit card that you use most. When you make a purchase with it, Acorns will automatically round the purchase up to the next dollar and invest that change for you into a portfolio that makes sense for you.
If you're like me, you find investing confusing and somewhat overwhelming.
It doesn't have to be.
Saving is a crucial part of being financially sound and savvy, so I'm all for anything that makes the process easier.
By the end of the year, you should have a decent chunk of savings thanks to Acorns.
Start Freelancing
More than half of the American workforce has started to freelance.
Why?
Because it's flexible and it's the same as owning your own business, even if you only do it on the side. You're in control of how much you earn and when you work.
You also get to pick what you do every single day!
There are tons of gigs you can do as a freelancer, like writing articles, designing websites, developing apps and software, completing research, and providing customer service for clients.
Think about what you love doing most, and there are probably some online freelance gigs you can find that utilize your skills and interests.
Check out these freelance marketplaces to find work today:
Guru
Freelancer
Upwork
PeoplePerHour
Each site accepts members from all over the world, but you must be at least 18 to join.
Create Your Own Gigs
Instead of searching through already-made gigs to find the right ones for you, you can always add your own to Fiverr.
Fiverr is a unique way to freelance because it puts freelancers more in control than clients.
You can list a gig that details what you'll do for $5 to start, and then you can list add-on packages for $10 and up with more work involved.
Clients can choose your gig, pick the package they want, and order from you. If you're booked, simply put yourself on vacation mode to keep orders from coming in.
It takes 14 days to get paid after approval, but you can send your funds to PayPal for a quick process.
Sell Your Smartphone Photos
Use Foap to sell your phone pictures! The app lets you respond to available brand missions with your photos and brands can choose to purchase the ones they like best.
People can search directly for, and purchase, your photos too.
You get 50% of the profit from every sale.
Share Your Car
Have evenings and weekends off, and you're not sure what to do to get some extra cash? Why not sign up with Uber or Lyft to make easy money driving your car?
You can log in and start working whenever you feel like it, so there's no obligation to be on a certain schedule.
Uber even has a delivery service now called UberEats, where you can earn cash by delivering food to people near you.
Conclusion: Easy Ways to Make Money in 2022
There you go – 15 simple ways to make money this year. I said easy, and I meant easy!
From taking surveys and using reward sites to making use of your extras by selling and renting them, all it takes is a small amount of work to get some more income each month.
Tell us in a comment: what ways have you found it easiest to make money outside of your job?
Similar Posts:
Get Money: Cash In!
Renowned Swagbucks delivers what you need: More rewards, more money! Watch videos, take surveys, shop and more to earn Extra Cash. 100% free to join!